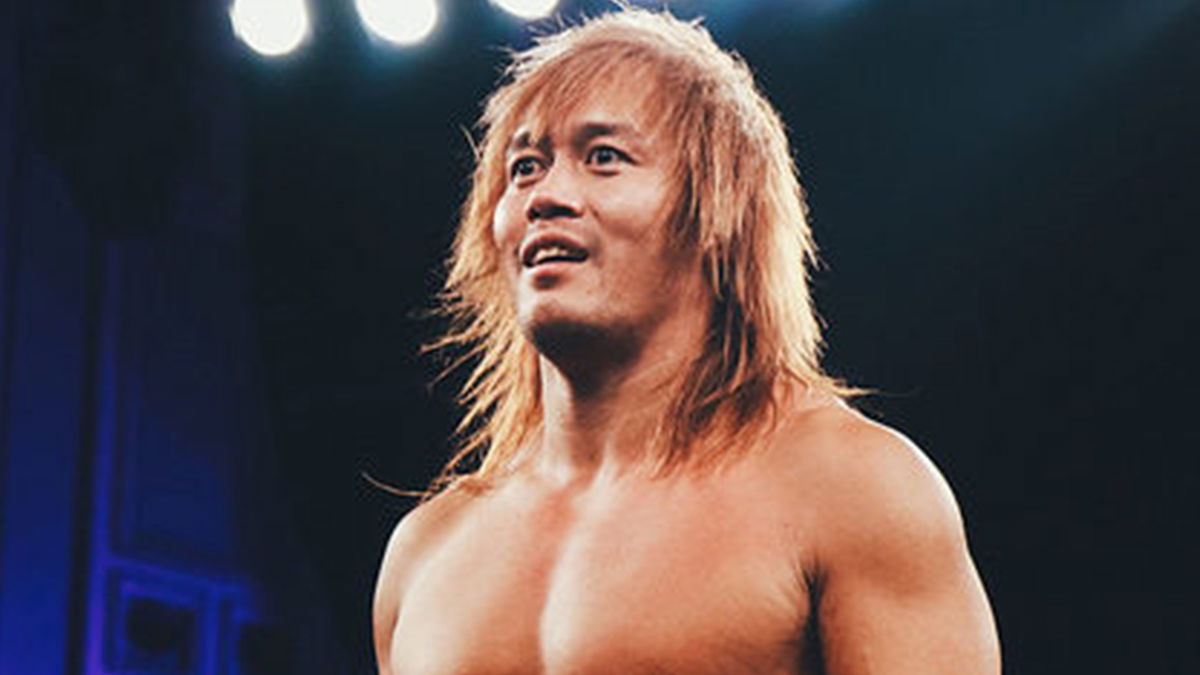 With the Tokyo Olympics taking place a year later, New Japan Pro Wrestling once again had to postpone its annual G1 Climax tournament until September.
Yet, after a summer of big events and huge storylines, it seems like the perfect time to start the tournament and start the road to Wrestle Kingdom.
Compared to previous years, it is a very different line-up. With the obvious omissions of Jay White, Minoru Suzuki, and members of the third-generation club, there is also a lack of surprise entrants.
Yet, with several debuts and wrestlers from all the factions, it is still bound to be a hot tournament.
Here is a look at five wrestlers who could win this year's G1 Climax 31.
---
5. Zack Sabre Jr
Despite being in New Japan since 2017, it has shocked many fans that Zack Sabre Jr. has yet to win the G1.
After making his mark in the company by being the first British wrestler to win the New Japan Cup, many thought he would continue to make history.
Yet, after that win, aside from making his presence known in the tag division alongside TAICHI, he hasn't achieved much in singles competition. This could be his chance.
During his G1's, ZSJ has always achieved a decent score, never falling into the lower half of his block. Yet, with all his potential, it will be a tough block for Zack to vanquish.
With former rivals such as Tetsuya Naito, Kota Ibushi, and KENTA, it will be a chance to see how much they've grown. However, Zack has beat champions in the past, so Shingo will be one he has his eyes on.
All he needs is one win over Shingo to secure a shot at the title!
When it comes to Zack, some say there is nobody better at his style of wrestling. As he moves around the ring, his moves look effortless and he can get himself out of situations as if he was butter.
Recently, he has also adapted to his opponents, showcasing a more varied style. With the added confidence from holding the tag belts, it could be the year that Zack makes it known that he is one of the best singles wrestlers in the company.
---
4. KENTA
For many fans, KENTA is one of the best in the business. Debuting in 2000, KENTA has travelled the world and won titles in many promotions globally.
Yet, aside from a NEVER title reign, he has failed to make the same impact in New Japan. Despite being in a block full of talented wrestlers, he has as good a chance as anyone in the tournament.
When it comes to wrestling style, KENTA knows where his strengths lie. With a mix of athleticism, submission skills, and speed, he is the perfect athlete and the toughest opponent for many wrestlers.
In particular, this style could make magic with guys in his block like Zack Sabre Jr., Tomohiro Ishii and Shingo Takagi. If KENTA can fight clean, he could potentially pull out MOTY contender.
Since his first tournament in 2019, KENTA has been improving in points. Yet, he will be hoping for more than just a rise in scores this year and will be aiming for a clean sweep to win the entire thing.
With a win in the US New Japan Cup, he has proven that he can get through tournaments. If he can get through it and try not to cheat, there is a possibility for some amazing matches and a possible win.
---
3. Tetsuya Naito
When it comes to the title picture in New Japan, one of the names in that conversation is always Tetsuya Naito.
Yet, since losing the IWGP Heavyweight and Intercontinental title to Ibushi at Wrestle Kingdom, he has seemingly been floating between feuds and trying to make a name in the tag division again. This year's tournament could be a chance to change that.
When it comes to his block opponents, it couldn't give fans better matches. From his old rivals Kota Ibushi and Tomohiro Ishii, their matches will no doubt be explosive.
In particular, his match against LIJ member Shingo and IWGP World Heavyweight champion will prove whether Naito still has it.
With both men combining speed, strength and agility, it will be the perfect proving match for both men.
Over the years, Naito has proven that he can win big when it matters. With his last win in the tournament back in 2017, it has about time Naito showcases that he can still get through these rigorous tournaments.
Also, with fellow LIJ member Shingo as champion and in the same block, it could be the motivation he needs to push him to the top of the block.