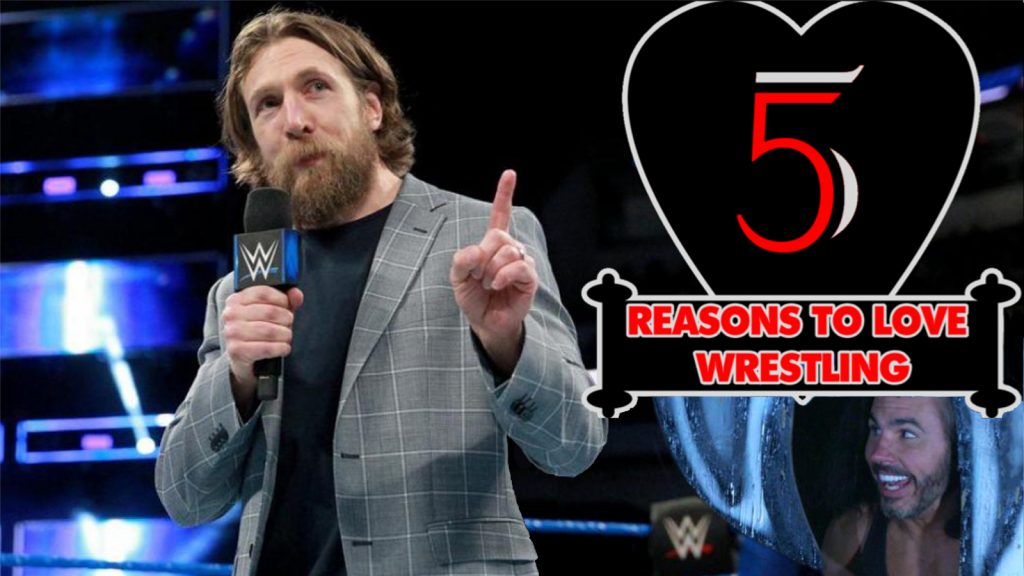 Welcome to the Love-In, have MEEERRCCCYYY!!!! Who doesn't miss Dude Love strutting to the ring and hitting the Sweet Shin Music? All while selling his message of peace, love, and being groovy. Okay, maybe not so much the peace, but the love is what matters. Like his Dudeness, we're here to spread that message of love. There are so many reasons so love wrestling. As Alex 'The Gold Standard' Gold said:
It combines a movie, a rock concert, athletics, a freak show, and a soap opera all in one.
Again, we look back at the week in review and declare five reasons to love wrestling.