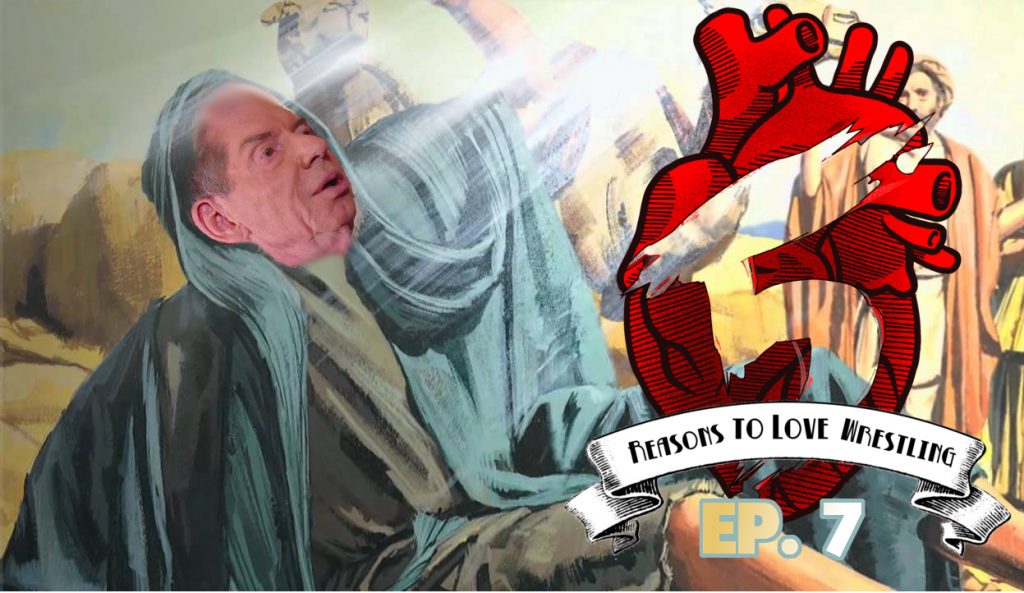 Do you remember your first wrestling memorabilia? Not just toys from the store, but something your parents bought you at your first live event. It was the first time you saw your heroes live and in person. I was like proof that Superman existed. So, when they bought you that t-shirt or foam finger, you regarded it as a sacred heirloom.
My first memorabilia was an Undertaker shirt with frayed sleeves, like The Undertaker's original costume, and a Razor Ramon razor necklace. I wore the necklace until the lettering wore off. The shirt I wore until it no longer fit, then I kept it in a drawer hidden and safe like a reliquary. And like religious symbols we cherish these items as a tangible connection to the thing we love so much: wrestling.
With that, welcome to the Love-In! Lets's get into the 5 Reasons to Love Wrestling this week.