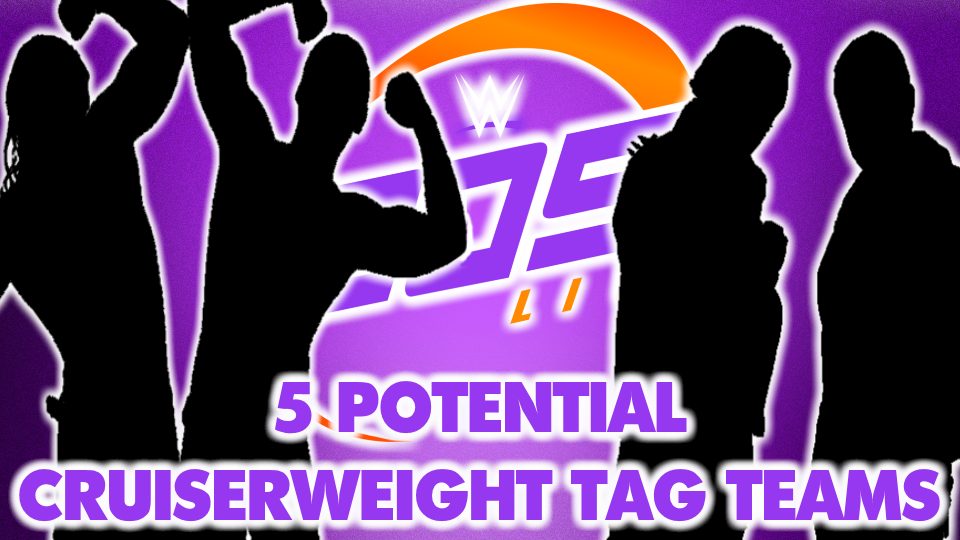 With the recent speculation and apparent evidence that WWE will be adding Cruiserweight Tag Team Championships to 205 Live, it seems that more depth needs to be added in the division to create more competition and prevent constantly repetitive matches, so here are five proposals of teams WWE could add to the cruiserweight tag team division.
Firstly, I'll run through the few already-established teams on 205 Live.
To kick things off, we have the team of The Brian Kendrick and Gentlemen Jack Gallagher. We haven't seen this duo for a few months, thanks to a facial injury sustained by Kendrick at the hands of a G.T.S from Hideo Itami, but during their brief spell as a team they often played a big part during the 'most exciting hour of television on the WWE Network'. The two formed an alliance after Kendrick repeatedly attacked Gallagher for not being a serious enough competitor, and eventually, the aggression rubbed off on the Brit and the two have been close ever since.
Next, we have the luchador trio of Kalisto, Gran Metalik and Lince Dorado, known as the 'Lucha House Party'. These three really only got thrown together because there were no other plans for any of them and they all wear masks, but that hasn't prevented them from showcasing some "good lucha things" on Tuesday nights. (And also Sunday nights in the following clip.)
The third and final tag team that is already fully established in 205 Live is the Japanese duo of Hideo Itami and Akira Tozawa. The reason these two were put together is probably very similar to the 'Lucha House Party', only, instead of wearing masks, they're both Japanese. Nonetheless, it has provided somewhat of a respite for Itami's dwindling WWE career. He never really got going in NXT, mainly due to injuries, and was moved to the 'Land of the Cruiserweights' on December 19, 2017. Tozawa was also somewhat lost in the shuffle, as the former WWE Cruiserweight Champion had taken a back seat to the 'Zo-Train' storyline that dominated the end of 2017. Their partnership has led to both having a more prominent role on the show in recent weeks, which is obviously a good thing.
The latter two of the three teams I just mentioned have engaged in a mini-feud in recent weeks, which is a good starting point to add some Cruiserweight Tag Team Championships to the 205 Live fold, but more depth is needed to build an entire division, and here, in no particular order, are five teams I think WWE could add to their cruiserweight tag team division.