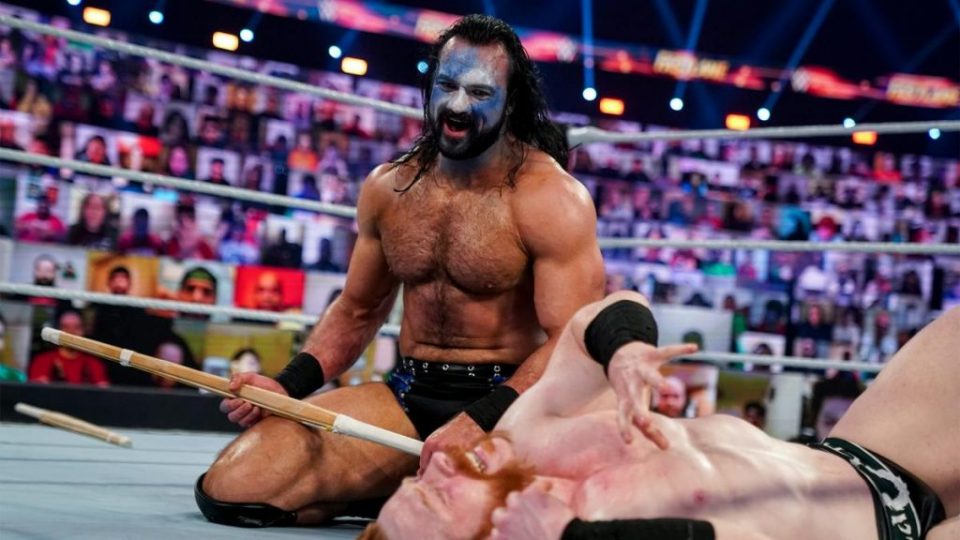 Fastlane was quite the speedbump on the Road to WrestleMania.
Personally, I thought the show was bang on average. However, what did you expect a Fastlane show to be? The first half was confusingly booked close to being really bad. I was preparing to write a rant Takeaway feature today. However, on a brighter note, the second half was storytelling at its finest and ranged from good to Rated R.
Regardless, this is 'Mania season and therefore, the smell of a delightful, wrestling takeaway is in the air. Here are the 'Six Biggest Takeaways From WWE Fastlane 2021':
---
6. Sasha Banks & Bianca Belair Lose Three Weeks From WrestleMania
The main show kicked off with the Women's Tag Team Championship match as Nia Jax and Shayna Baszler took on Sasha Banks & Bianca Belair.
The match started off rather physically. Banks and Belair wanted to prove their might, not just to their opponents or the fans, but to each other. This match aside, they are scheduled for a bout against each other at WrestleMania 37.
However, WWE happily placed themselves in a no-win situation with this one. If Banks and Belair won the tag titles, it seems likely that they would forget about the titles and just have them drop them on night one of WrestleMania. This wouldn't have been good as they would be beaten before their huge 'Mania fight.
Then, on the other hand, Jax and Baszler just beating the SmackDown Women's Champion and Royal Rumble Winner would hurt their momentum. Which is exactly what happened. Yeah, Reginald got involved but why book the two biggest women on SmackDown to lose?
At least Banks showed disapproval of this result and slapped Belair hard. This doesn't seem to be a full heel turn but is certainly shades of a more aggressive character. I can totally see her doing the entire switch on a SmackDown show before 'Mania to heighten the interest. Let's just hope that this storyline can solely focus on them now. Not Baszler, Jax, or Reginald!
---
5. Big E vs. Apollo Crews Ending… Botched?
The show was literally theirs for the taking, so, how did it all go so wrong?
Big E is a phenomenal wrestler and promo. His trash-talking throughout this Intercontinental Championship fight was intense. Then there is Apollo Crews. He has managed to rejuvenate his career from the guy who smiles and bench presses you to the Nigerian warrior that is here to win.
With both men on a streak of success, this match was engaging and unpredictable from the get-go. How could WWE screw this up? Maybe, by not actually screwing it up at all…
The conclusion saw a confusing leverage pin that helped Big E retain and then he was attacked afterwards by Crews leaving no man in a better situation. This ending was rather strange as both men's shoulders seemed to be down during the ref count. Plus, there was no following replay to aid the confused fans. Botch or not, this sucked.
Nevertheless, it is obvious their actual plan was to have Big E retain to advance the storyline towards the Grandest Stage of Them All.