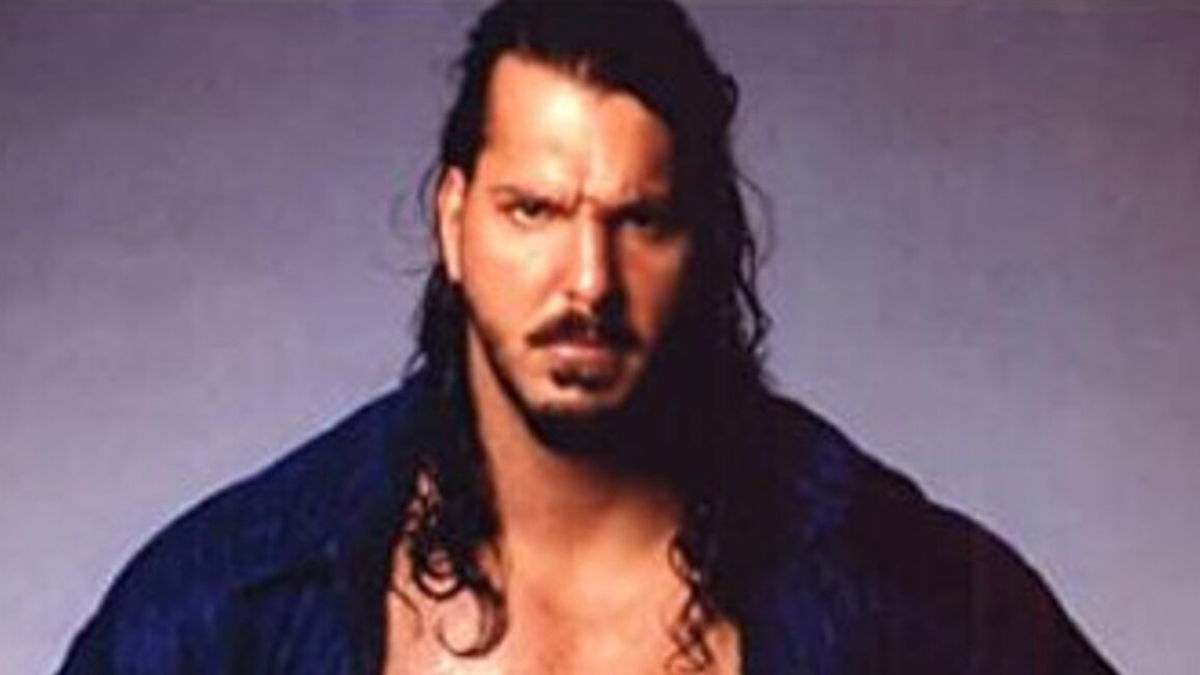 Best known as Chris Kanyon and Mortis, Chris Klucsarits is the subject of this week's episode of Dark Side of the Ring, entitled 'The Double Life of Chris Kanyon.'
The title refers to the successful career Kanyon enjoyed in the ring, alongside his life as a gay man which he felt compelled to keep private for fear of how the industry would react.
Tragically after several years of living with bipolar disorder, Kanyon was found dead in his New York apartment in April 2010 at just 40 years old.
With his name back in the spotlight, what better time to refresh our collective memories with some of the most memorable parts of his career?
---
6. Blood Runs Cold
After his debut in 1992, Kanyon spent the next few years working indies and as enhancement talent, including a few appearances on WWF and ECW television.
His first real run came as part of an undercard tag-team called Men at Work with Mark Starr, where they used a construction worker gimmick. Hey, it was 1990s WCW!
Things picked up for Kanyon when he was selected to portray the fearsome Mortis as part of WCW's Blood Runs Cold angle.
Kanyon was transformed into Mortis with an awesome costume and mask and found himself feuding with the Mortal Kombat-inspired Glacier.
WCW had planned a huge push for Glacier and the gang at one point, but the storyline faded among the rise of the New World Order.
Regardless, for the first time in his career, Kanyon found himself being pushed in a major spot and wrestling on several pay-per-views. He was on his way.
---
5. The Jersey Triad
Kanyon was with WCW for nearly six years right up until the company went out of business. He packed an impressive amount into that time.
After Blood Runs Cold he got his first sustained singles push under his real name during a gripping feud with Raven and his Flock of followers.
After a period teaming with both Perry Saturn and Raven, Kanyon went on hiatus to work on movies.
When he returned he formed an alliance with real-life friend Diamond Dallas Page and Bam Bam Bigelow.
The group was known as the Jersey Triad despite the inconvenient fact that Kanyon was from New York and not New Jersey.
The faction was short-lived but won the WCW World Tag Team Championship twice and defended them in terrific matches with Harlem Heat.
---
4. The Innovator of Offence
After finally grabbing the spotlight in WCW, people started to sit up and take notice of Chris Kanyon.
That included WCW commentator Mike Tenay who highlighted Kanyon's range of creative manoeuvres, dubbing him "The Innovator of Offence."
Among Kanyon's move-set were a torture rack neckbreaker, and the original Flatliner he used as Mortis, a Samoan drop off the middle rope.
Later in his career Kanyon used the Flatliner name for a modified DDT that Edge also used as the Downward Spiral.
Kanyon took a particular delight in hitting eye-catching finishers from a torture rack.
He also helped DDP develop original ways to apply the Diamond Cutter, when he wasn't performing it himself as the Kanyon Cutter.