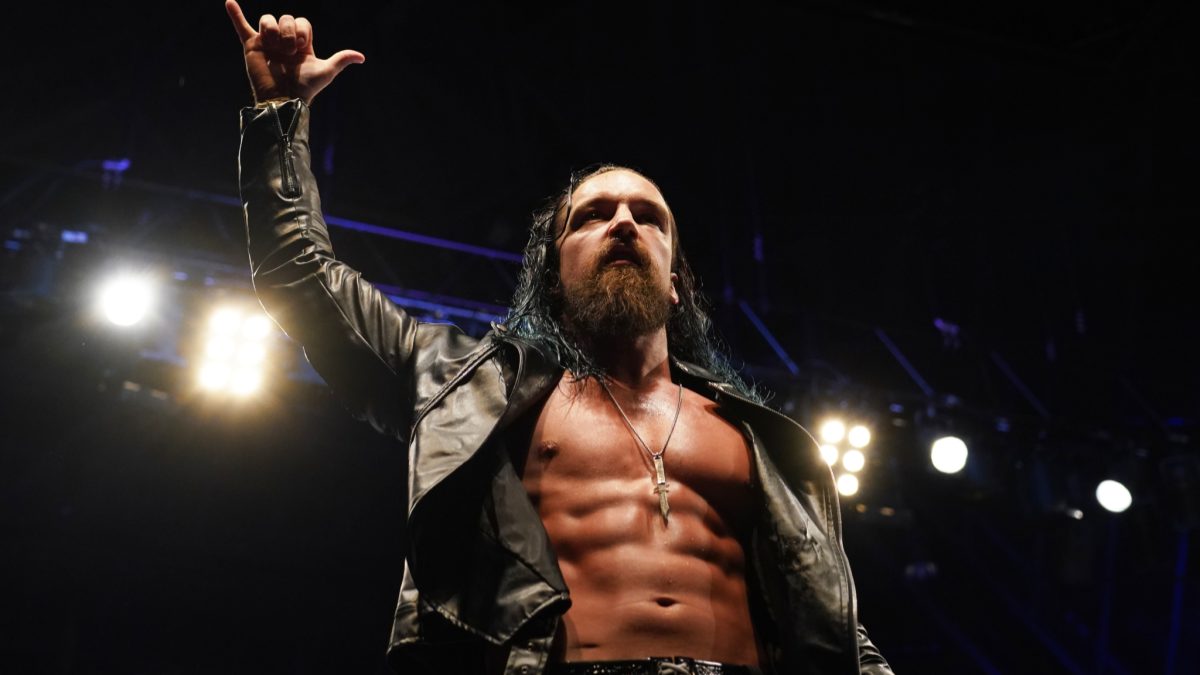 After winning the IWGP World Heavyweight Championship at Sakura Genesis, many people had high hopes for Will Ospreay's title reign. Unfortunately, New Japan Pro Wrestling recently announced Will Ospreay was vacating the title due to injury.
With this announcement and the unification of the top two titles, the main New Japan title is now vacant, and someone has the opportunity to take that championship for themselves. With a new opportunity available, they will all be clutching at the chance to have a shot at the company's new title.
Here is a look at six wrestlers who could be the next IWGP World Heavyweight Championship.
---
6. Minoru Suzuki
Despite being one of the most feared wrestlers in New Japan, Minoru Suzuki has never held the IWGP Heavyweight title during his time in the company. However, after the announcement was made, Suzuki quickly put his own name into the mix. Many fans would gladly see the King Of Pro Wrestling have a run with the title.
Suzuki has a unique and focused wrestling style based around submissions and strikes compared to other wrestlers in New Japan. Whether against a veteran or young lion, he takes no prisoners and treats them all with the same disregard. Suzuki knows how talented he is and, if an opportunity arises to challenge for the new title, he will stop at nothing to achieve that goal.
After holding titles worldwide, IWGP Heavyweight gold is the one accomplishment that has alluded Suzuki throughout his career. Despite being over 50, Suzuki has proved time after time that he can still hold his own in the ring against some of the best wrestlers in the world.
---
5. Tetsuya Naito
After a rocky 2020 and start to 2021, Tetsuya Naito has slowly been getting back on his feet after a series of defeats and injuries. What better way to start a new chapter in his career than winning the new IWGP World Heavyweight title?
When it comes to Naito in the ring, there are very few who can rival him. Not only can Naito take it to the air and keep it on the mat, but his unpredictability makes him a dangerous opponent as well. With a tendency to provoke his opponents, Naito manages to annoy those he faces, giving him the advantage.
Despite his carefree attitude, there is no denying that Naito will want that title as much, if not more than anyone else on the roster. He's been at the top of the company and known what it's like to be at the bottom. With a new opportunity presenting itself, the Ungovernable One will stop at nothing to cement his legacy in New Japan again.
---
4. Tomohiro Ishii
Like Minoru Suzuki, Tomohiro Ishii is one of the men that fans are most surprised haven't already won IWGP Heavyweight gold. Signing in 2006, Ishii has had success in the NEVER division and as IWGP tag champion with Toru Yano, but it is about time that the Stone Pitbull takes his place as the company's champion.
Whenever Ishii steps into the ring, there is no denying that he is one of the most diverse wrestlers in the company. Whether he utilizes his strength, power, or speed, he is a formidable opponent to anyone he steps in the ring with. Also, when he sets his mind to something, whether for a belt or to prove a point, he puts his heart and soul into the match.
Throughout his time with the company, fans have consistently praised him for being the company's workhorse, consistently putting on amazing matches. After so long, Ospreay's injury may be the chance he needed to get to the top of the company.