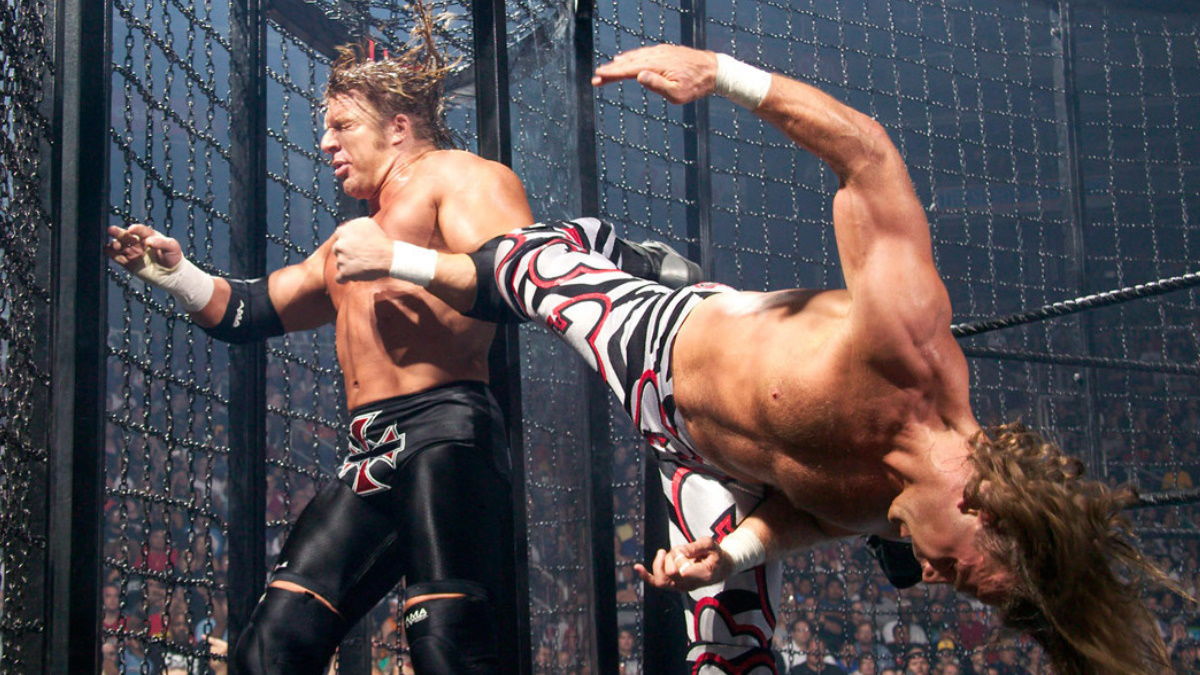 With the Royal Rumble in the rear view mirror, there is one final pitstop on the road to WrestleMania. The grueling, terrifying, career threatening Elimination Chamber, that has, in recent years, been padded to help make it less dangerous.
No-one leaves the Chamber the same, WWE says, with only the toughest men and women emerging victorious on the day.
Well, you'd hope it was that way, but there has absolutely been times where the wrong person had their hand raised as the diabolical structure ascended back into the WWE warehouse for another 12 months.
---
6. Drew McIntyre (Elimination Chamber 2021)
Lets begin with the most recent Elimination Chamber match.
Last year, fresh off of beating Goldberg, WWE Champion Drew McIntyre stepped into the structure with five former WWE Champions; AJ Styles, Jeff Hardy, Kofi Kingston, Randy Orton and his old buddy Sheamus.
The Scottish Warrior entered the match third, eliminated Jeff Hardy and finally AJ Styles to retain the WWE Championship, before he was assaulted after the match by Bobby Lashley, leading to The Miz cashing in his little briefcase to become WWE Champion in the year two thousand and twenty one.
Lashley would demolish Miz on Raw two weeks later and face McIntyre for the gold at WrestleMania, which is a great destination, however, it's not the most obvious one out there.
Who should have won: Sheamus
Sheamus entered this match fresh off of stabbing his best friend Irn Dru in the back the night after the Royal Rumble. The backstory was there, and the two had a budding friendship over the last few months.
Sheamus vs McIntyre deserved to be the WWE Championship match at WrestleMania last year. You can have Drew take the title off of Sheamus there, before losing it to Lashley, allowing him to still get his run, and you cut out the pointless run from The Miz entirely.