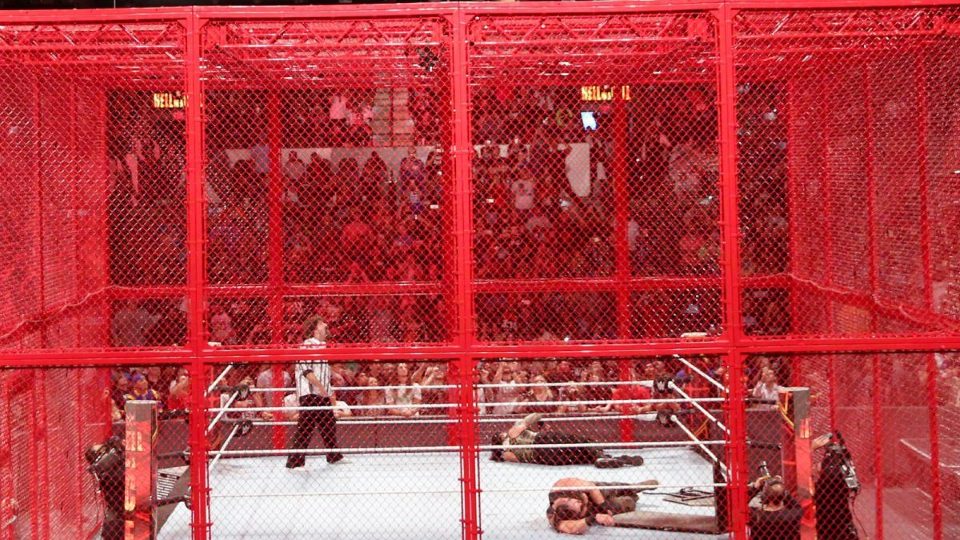 Over their almost 70 years in existence, World Wrestling Entertainment has produced several compelling match-types.
Some of them even existed before, but only became known to a wider audience through WWE.
However, overtime WWE managed to decrease the excitement level of some of their marquee matches, leading to fewer reactions and a lack of interest in their shows.
Today we are going to take a look at seven of these match-types which have seen better times
---
7. Royal Rumble
The Royal Rumble does rank the lowest on this list, simply because the very concept of the match will simply never get old.
Who is going to come out next? Who will go on to WrestleMania? The Royal Rumble, arguably a massive fan-favourite in WWE's annual show-calendar, has withstood the test of time.
In recent years WWE has introduced the concept of two Rumble matches per night. A female and a male one, making it increasingly harder to come up with unique spots every year.
Also between 2011 and 2016 the Royal Rumble winners have not been very well received by fans, which also did not help to build hype up for the following years. There is always that danger looming over the match, that WWE could screw it up once more.
---
6. 6-Man Tag Team Match
Is there one WWE week that won't go by with at least one random six-man tag team match? Often placed in the main event and apparently always featuring King Corbin in some fashion, the six-man tag team match is as common in WWE as the ring itself.
The match, given its chaotic nature, was used as a relatively easy way to generate excitement – often between two warring factions. However, in recent times, it usually involves singles wrestlers, while it serves the purpose to delay the blow-off for a feud by yet another week.
This match used to be awesome. But, unless there are actually two big factions colliding, this one has lost all the excitement it once had.
---
5. Elimination Chamber
Remember when the Chamber was awaiting the champion right before WrestleMania? The final brutal test to see if you have it takes to really main event the biggest show of the year?
After being taken off the WWE-PPV-Calendar, the concept returned in 2017 with a new structure, but yet again with the same problems it had when it got canceled two years prior.
Today seemingly everyone can enter the chamber not just top contenders and world champions, taking away a lot of the brutal nature of it. Also, the main titles are often not even defended.
This led to Intercontinental and Tag Team Championship Chambers taking the spot, with resulting feuds that then end up nowhere near the main event of WrestleMania.
---
4. Survivor Series Elimination Tag Team Match
WWE always struggled with this concept, which is best when two factions collide or two team leaders are furthering a bigger feud.
There have been a few great matches sprinkled throughout the last few years. Team Cena vs. The Authority in 2014 and the men's Raw vs. SmackDown match in 2016 both come to mind.
All stakes this match could have, are gone. 'Brand Warefare' has been the theme of the PPV for the last few years with, all while having nothing on the line. With no consequences of the Raw vs. SmackDown aspect of the show and with stars switching brands frequently, there is currently no reason to look forward to a big Survivor Series match.