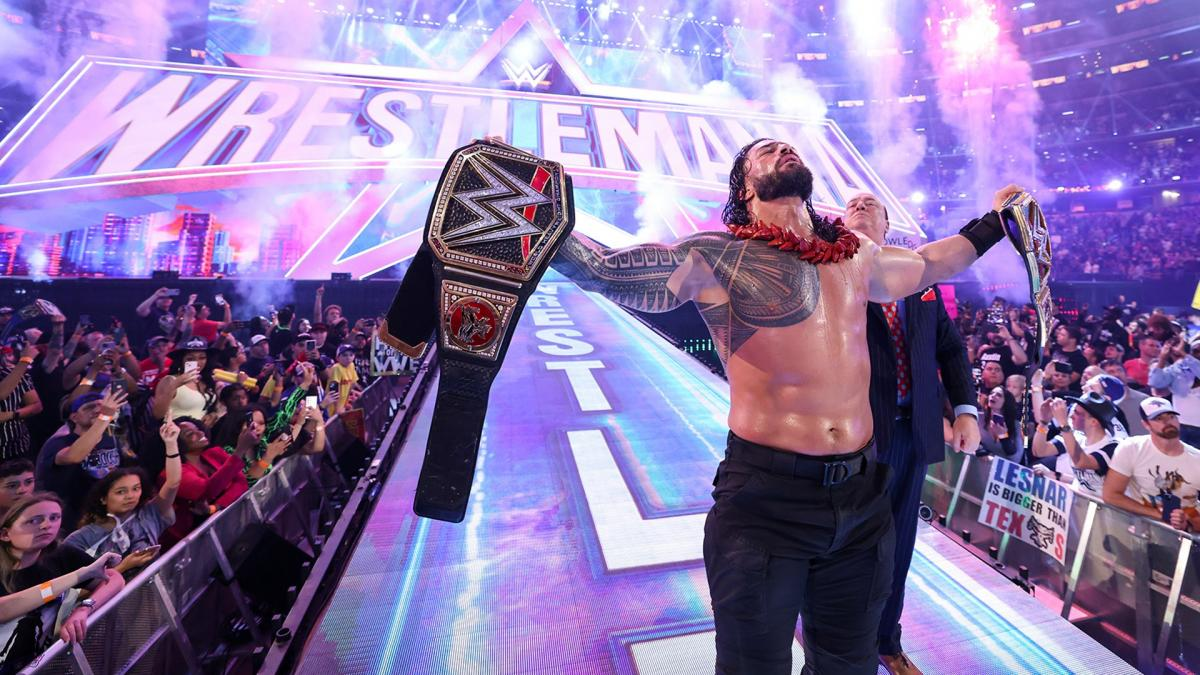 The Head of The Table, Tribal Chief, Big Dog, Roman Reigns has been our reigning and defending WWE Universal Champion for over 600 days.
Reigns has put the Universal Championship on the line against the company's biggest names, and 'unified' the gold with the WWE Title after defeating Brock Lesnar in the main event of WrestleMania 38.
This reincarnation of Roman has become the final boss of the WWE & the question on the mind of every fan is who's the one to defeat him?
As Reigns continues to plow through the main event scene on SmackDown, it's been exciting to see him take on new challengers and expand the possibilities of who could get a title opportunity.
From legends, current stars, to developmental standouts there are still a few names that could realistically get the pin-fall over the Tribal Chief that would truly be career-altering for any of these superstars.
Following Reigns teasing his WWE departure and a new phase of life, here are 7 stars that could beat Roman Reigns for the WWE Universal Championship.