7. Forms A Championship Powercouple With Scarlett Bordeaux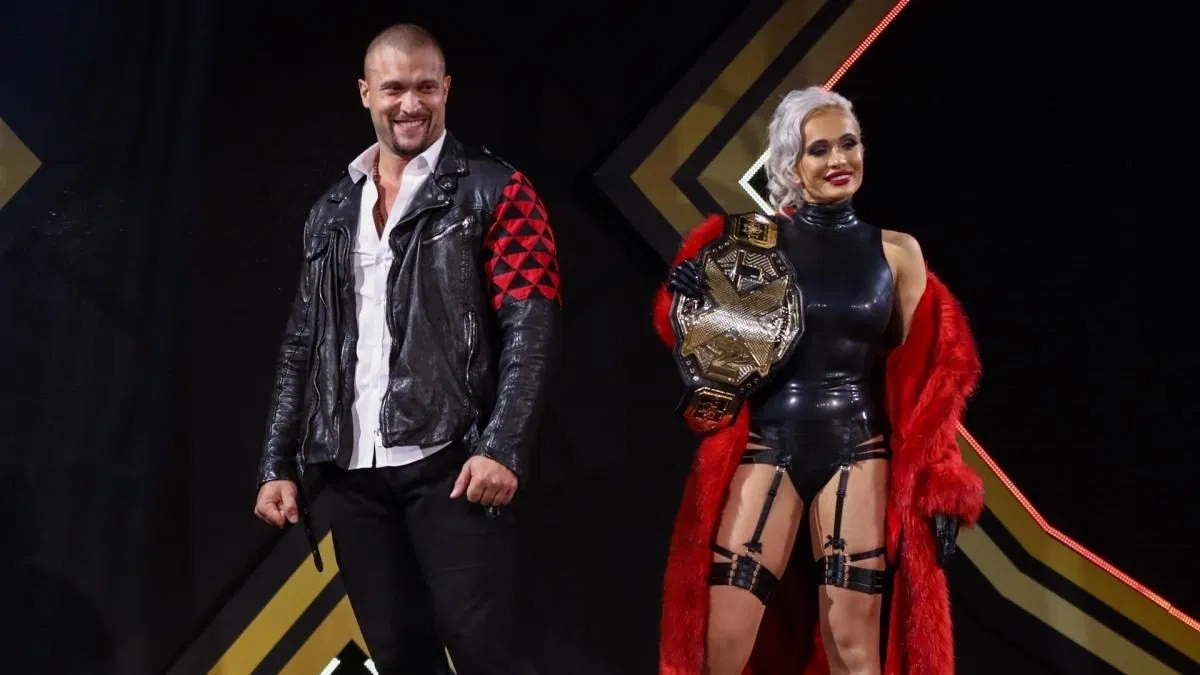 Something that never happened on NXT was Scarlett actually entering the ring herself.
That could change now that she is on SmackDown. The two could become the new power couple in WWE.
Together, Kross & Scarlett could make both the men's and women's divisions fall and pray, as each of them claim gold.