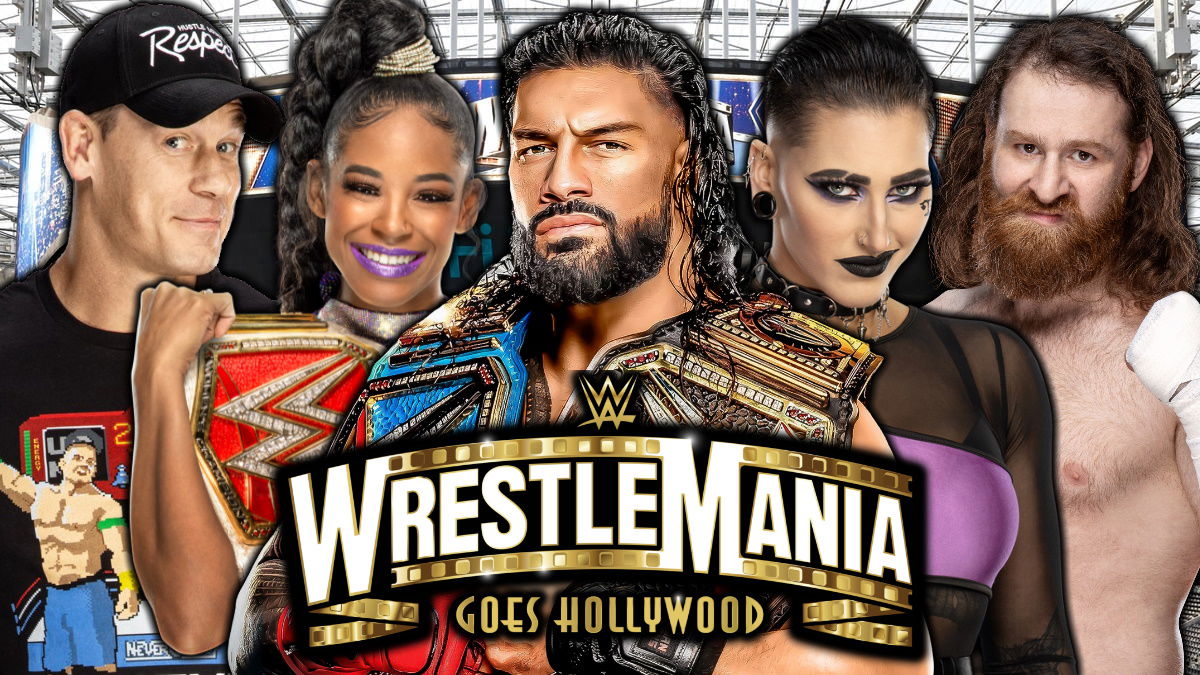 While we can't say for certain what the main event of WrestleMania 39 – Night Two will be, I'd be comfortable putting a pretty sizable bet on it being some combination of Roman Reigns and literally anybody else.
After all, while there are technically two WrestleMania main events now that the show of shows is split over two consecutive nights, we all know that the second night's closer is the real main event; and that's the Tribal Chief's domain, Uce.
That isn't to say that the main event of WrestleMania: Night One can't be a banger; hell, these past few years it's arguably been the stronger match, with Stone Cold making his return last year, and Sasha Banks taking on Bianca Belair the year before.
As we head in to the fourth year of two-night 'Manias, it's fair to say that the finale of night one has started to establish itself as something of a connoisseur's main event, where the more interesting and avant-garde feuds reach their conclusions (or, in the case of WrestleMania 36, it's where WWE puts the premier of a sci-fi original movie starring the Undertaker and AJ Styles).
This is especially true of WrestleMania 39, whose night two seems destined to feature the Big Dog taking on an obvious (if not yet finalized) opponent in the Rock, Cody Rhodes or – if we're lucky – Sami Zayn, while night one could go in a number of wildly different directions.
So with that in mind, here are a few matches that we could potentially see main event the first night of WrestleMania 39: