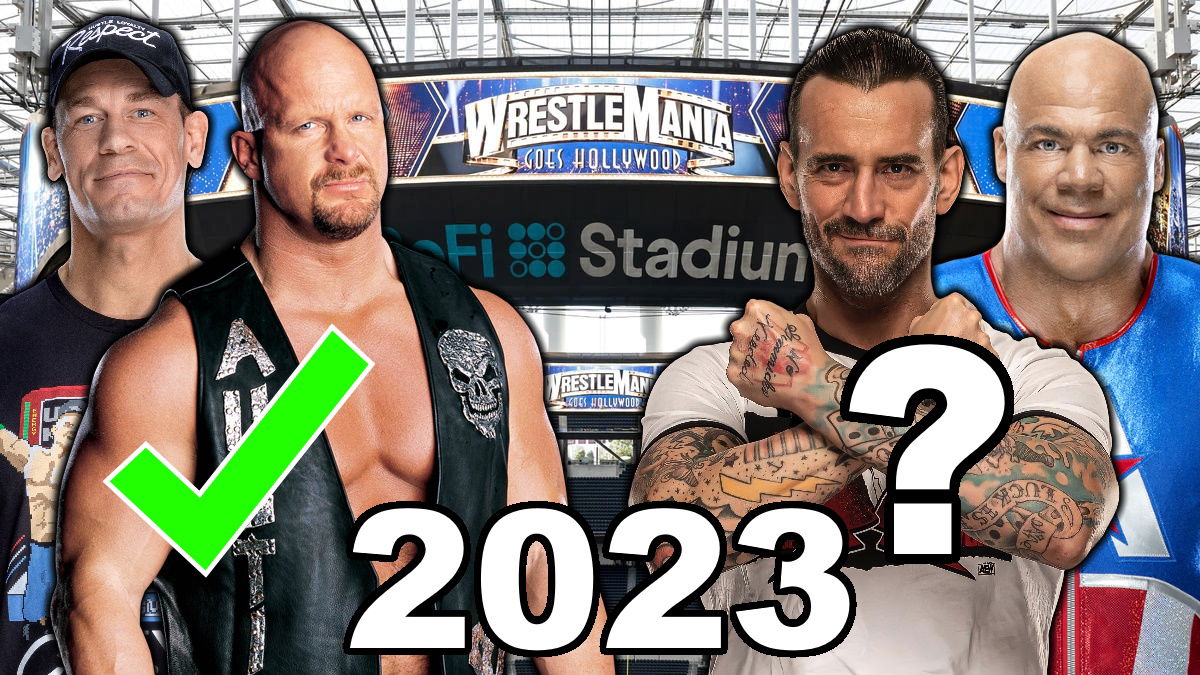 When Stone Cold Steve Austin was first rumored to be having one final match at WrestleMania 38, the world of wrestling let out a collective groan.
Why would somebody who had as perfect a send off as any wrestler could wish for (against the Rock at WrestleMania XIX) risk tarnishing their legacy for a cheap nostalgia pop?
But then we found out that he'd be facing consummate WWE workhorse Kevin Owens, in the main event of the show's first night (the gentleman's main event), and our collective ears perked up as we began to wonder "wait a minute… is this going to rule?"
And rule it did! Sure, Stone Cold was a little slower than he used to be, and he didn't so much stomp a mudhole in Owens as he did stomp a mudhole in the area ten inches above Owens, but it was still cool as hell.
Between that successful return, the current rumors of a long-overdue Rock comeback at next year's Rumble, it got us thinking: who else could potentially make their way back to the WWE squared circle for one last go-around?
And more importantly, who would they face when they got there?