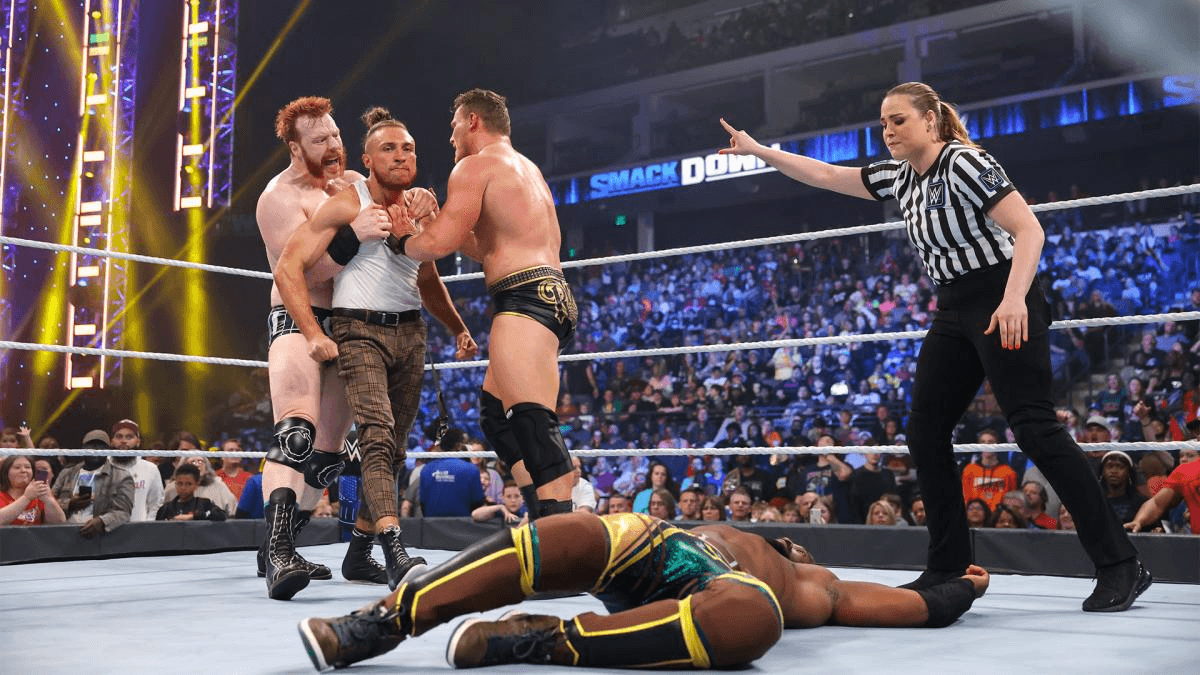 Another week, another wacky name change for a talent promoted to WWE's main roster. From Doudrop to Gunther, the former WWF has never been shy at springing an unlikely new name on us all.
Pete Dunne was the latest recipient of the Stamford, Connecticut moniker-makeover. He debuted on last week's episode of SmackDown as the somewhat underwhelming "Butch."
People were quick to voice their opinions of the change following Dunne's main roster debut. Speculation emerged that some backstage thought the unexpected name to be a rib of sorts.
Dunne is now associated with Ridge Holland – real name Luke Menzies – on-screen. With a Butch and a Luke together, could we actually have characters named in honour of the Bushwhackers in 2022?
There are plenty of occasions when a wrestler's name really has been an in-joke based on someone else, and here are eight examples.