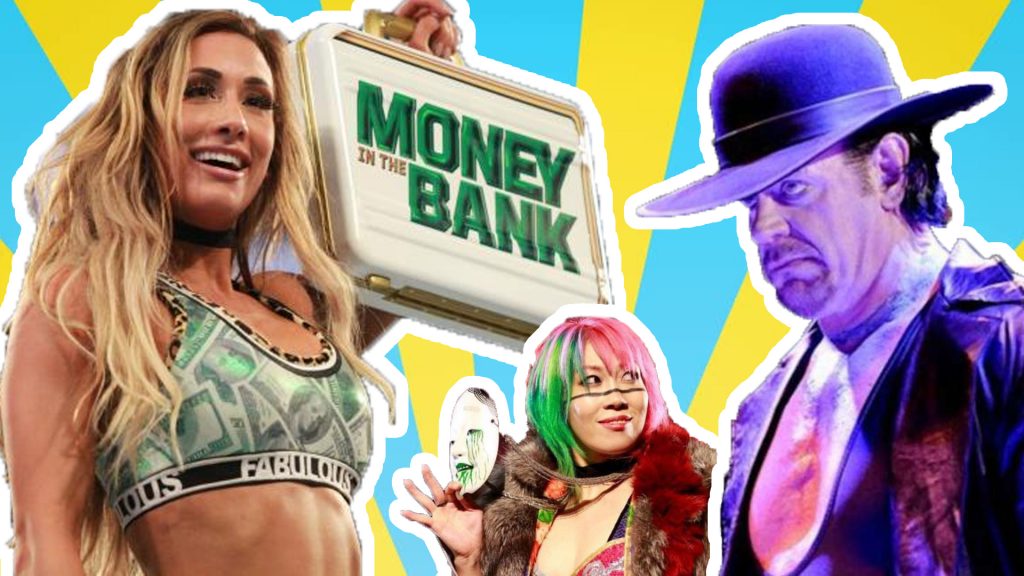 The final stop on the road to WrestleMania is coming this Sunday when WWE hosts Fastlane 2018. AJ Styles defends his WWE Championship in a six pack challenge, Charlotte faces Ruby Riott and a rivalry is renewed as The New Day challenge The Usos for the Smackdown Live Tag Team Championships. These are some of the biggest news stories, rumours, surprises, potential spoilers and crazy conspiracy theories going into the PPV.
WWE confirms move to dual-brand PPVs starting in May https://t.co/QEdPHJi3Cp pic.twitter.com/glYKQ5lvNY

— Wrestling Observer (@WONF4W) February 17, 2018
1. Final Brand Exclusive PPV
This one is less of a rumour and more of a dead cert. Earlier this year WWE announced that Backlash – the first PPV following WrestleMania – will be a dual branded show featuring both Raw and Smackdown Live wrestlers. Not only that, but this will be the new model moving forward, meaning Fastlane will be the final-ever Smackdown Live exclusive PPV.
2. AJ Styles Retains The WWE Championship
Since Money in the Bank last year, WWE have been teasing a showdown between AJ Styles and Shinsuke Nakamura – hoping to recapture the magic of their Wrestle Kingdom 10 encounter from New Japan. Nakamura won the Royal Rumble in January and announced that he wanted to face AJ Styles for the WWE Championship at WrestleMania – and the two have filmed backstage segments on Smackdown Live talking about the match. Although John Cena teased on Raw this week that it could be a Triple Threat match between himself, Styles and Nakamura, PWTorch reports, "More likely, it remains a singles match between Styles and Nakamura, renewing their rivalry from the Tokyo Dome and having what most would see as the most likely show-stealing match."
3. Charlotte Flair Retains The Smackdown Live Women's Championship
Dave Meltzer of Wrestling Observer has been reporting that the plan for WrestleMania 34 is Charlotte Flair vs. Asuka for the Smackdown Live Women's Championship. Should that be the case, Charlotte is likely retaining against Ruby Riott at Fastlane. Colour me shocked. Although nothing has been built up on TV towards Charlotte and Asuka on the grandest stage of them all, Charlotte told Maria Menounos this week, "I want to wrestle Asuka, I want to break her streak… I think it's definitely a WrestleMania moment. That's who I would like to face." Dave Meltzer added in the latest Wrestling Observer Newsletter that Nia Jax vs. Alexa Bliss for the Raw Women's Championship is still the plan for WrestleMania 34, but they can't announce Asuka vs. Charlotte until after Fastlane, with Mike Johnson noting in The Torch that Charlotte's promo on Smackdown was to start a heel turn for her program with Asuka. So that's AJ and Charlotte rumoured to retain, what about the Usos and The New Day?
4. There Will Be No Title Changes
According to Cage Side Seats, the report is that there will be no title changes whatsoever at Fastlane, meaning Bobby Roode will retain his United States Championship against Randy Orton, and The Usos will retain their Smackdown Live Tag Team Championships against The New Day. Dave Meltzer has reported in the Wrestling Observer Newsletter that whoever wins the match will face The Bludgeon Brothers at WrestleMania 34 – which has been teased on TV – but there is another rumour that suggests we may see those teams clash before then.
5. The Bludgeon Brothers Will Be Added To The Tag Team Match
Cage Side Seats note in their preview for Fastlane, "There have been rumors that The Bludgeon Brothers could be added to the tag team title match, and they've teased that on television of late." So keep an eye on that one.
6. Carmella Cashes In Her Money in the Bank Contract
While there hasn't been many other people reporting this, Twitter scooperstar Rovert has been teasing that Carmella will be cashing in her Money in the Bank contract before WrestleMania. And one other outlet has reported that Carmella will be the one to break Asuka's streak, so there are rumours that Carmella vs. Asuka could happen at WrestleMania instead of Asuka vs. Charlotte. However, I would take those rumours with a huge pinch of salt.
7. A Big Angle Is Going To Take Place
While they don't say what that angle could be, Cage Side Seats have reported, "there may be a big angle planned for the main event." Maybe it could be a big return, someone like…
8. Renee Young Returns
Renee Young missed this week's Raw and Smackdown Live due to illness, however Dave Meltzer notes in the Wrestling Observer Newsletter that she's hopeful to return at Fastlane. And while it will be great to have Renee on our screens again, Cage Side Seats' report could be about a different big return.
9. The Undertaker Returns
Since late last year, the reported plans for WrestleMania were that we would see John Cena clash against The Undertaker on the grandest stage of them all. Cena even called out The Undertaker on Raw two weeks ago, teasing that this match will take place. Although he is in the six pack challenge for the WWE Championship, he likely won't win and we could see The Undertaker come out or appear on the big screen to distract him and set up their WrestleMania match. And if WWE are planning a big angle for the main event of Fastlane, this one makes the most sense.