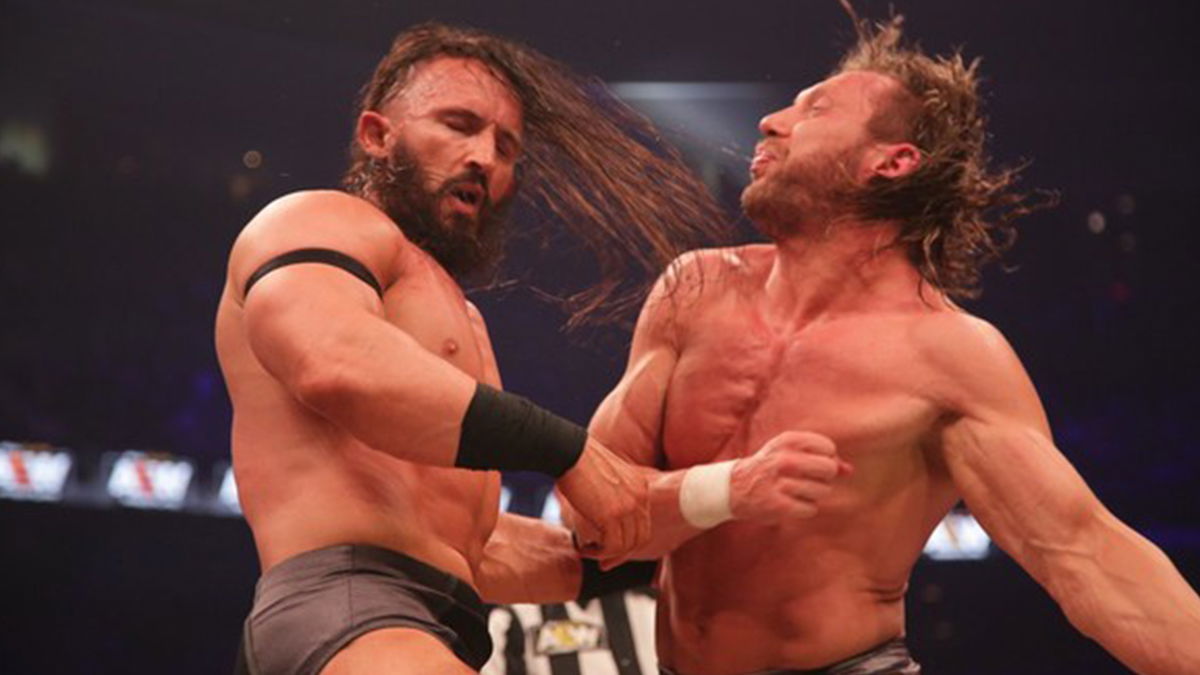 While All Elite Wrestling doesn't have a designated biggest pay-per-view of the year, All Out has always featured very major matches.
This was on full display in the promotion's first year, crowning their first World Champion at the event in 2019. 2020 May not have been as eventful or as well-received but there were still memorable matches.
Ahead of All Out 2021, which will almost certainly require this list to be reshuffled, these are the nine most must-see matches from All Out's short history.
---
9. SoCal Uncensored vs. Jurassic Express – All Out 2019
The first official All Out match in history. SoCal Uncensored took on Jurassic Express in the opening match of All Out 2019 and it was an absolute party.
This was a six-man tag team match, one of the few times we saw all three members of SCU in the ring together in AEW. On the opposite side was Jurassic Express.
Jungle Boy was still quite green at this stage but the potential for greatness was visible for all to see. Looking back two years later and it is incredible to see how far he has come in such a short time.
With the oddball group of Jungle Boy, Luchasaurus, and Marko Stunt still relatively inexperienced, their match against ultra-veteran stable SCU was a joy to watch and a perfect blend of old and new.
---
8. Cody vs. Shawn Spears – All Out 2019
Something AEW shows have always benefitted from is variety. All Out 2019 was a show with a little bit for everyone and Cody and Shawn Spears had the old-school grudge match of the night.
Spears had spent the Summer gloating about hitting Cody with a chair at Fyter Fest and this was the blowoff. The two brawled through the crowd and had a very stiff match, appropriate given the circumstances.
It isn't as exciting as a crazy six-man tag or a ladder match but it still shows that not every match has to be that, pulling off a very engaging battle with the surprise debut of Arn Anderson at the finish.
---
7. The Young Bucks vs. Jurassic Express – All Out 2020
Jurassic Express sure love opening up All Out, don't they? This was during a weird Young Bucks heel-turn stretch where they were grumpy about Hangman Page costing them a shot at the tag titles and it was quite strange.
The Bucks would revert back to being babyfaces shortly after only to turn heel again and join The Super Elite. Can't imagine that was all written out on paper.
However, for one night, we got this match between the Bucks and Jurassic Express. Jungle Boy had improved greatly in the previous year but this was a totem pole match. Very good but designed to show where these two teams sat in the tag team hierarchy.
We got the standard Young Bucks high-flying and double teams that have become their calling card and boy howdy that will always sound good to me.
Add in the most likeable young babyface in the company to make a comeback and the massive Luchasaurus to run wild, sign me up for seconds.