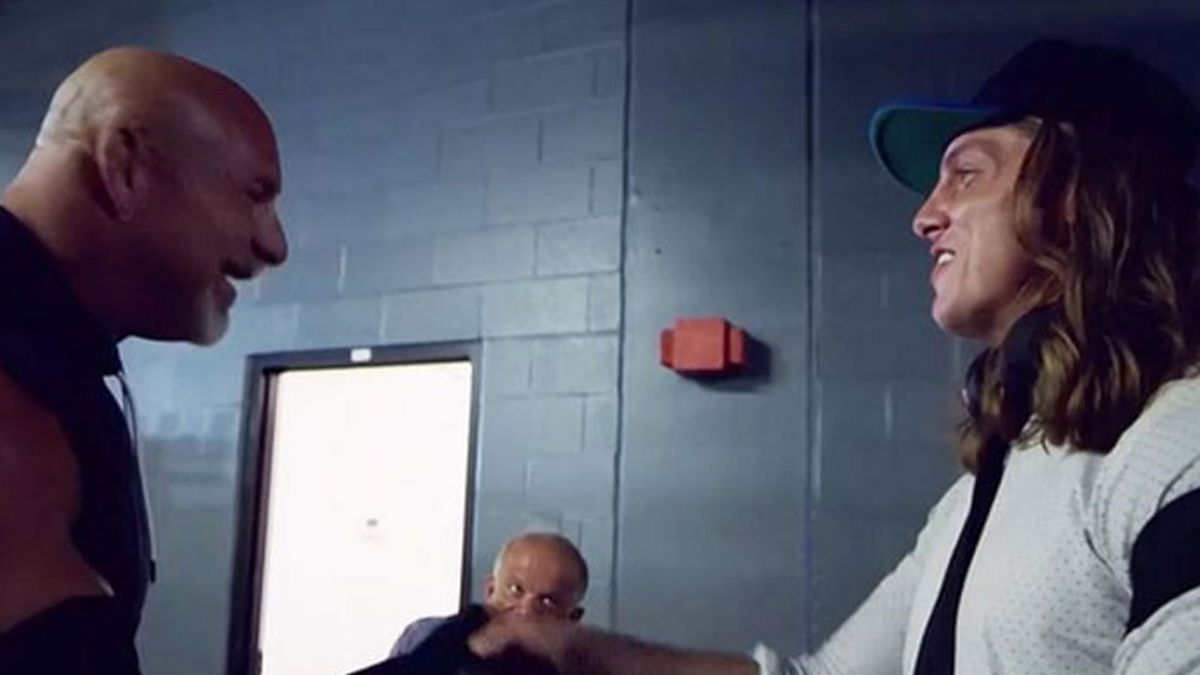 Hello everyone, what a week it's been! All that news, the first episode of AEW Rampage airing on Friday.
This list was written on Friday afternoon before that episode came out so let me just cover all my bases by saying "I loved it when THIS happened", "cor I do wish THIS hadn't happened though" and "wow I can't believe Daniel Bryan showed up a few weeks early and killed that guy in the crowd, with a gun".
There, all eventualities: nailed. I'm adam from WrestleTalk and here 9 Stories From the Week you Might have missed.
---
9. Ric Flair Coming Out Of Retirement
Ric Flair was released by WWE on August 2 after reported disagreements over his daughter Charlotte's booking. Flair apparently gave Vince McMahon an ultimatum: give Charlotte better storylines, or I'm quitting. Woo. Vince evidently chose the latter.
Ric feels like he broke up with Vince. Vince feels like he broke up with Ric. And here I am, stuck in the middle with you
Despite telling People magazine he left to pursue other business ventures – including his own line of wine, comic books and his own network – he's now teased a return to the profession he's best known for: professional wrestling, tweeting out a promo from 2007 during his career always on the line arc,  where he said: "I will never retire! WOOOO!"
Ric Flair was retired the following year by Shawn Michaels at WrestleMania 24, which lasted all of 20 months before Flair wrestled Hulk Hogan in Australia, and then moving on to TNA, where we did at least get that Jay Lethal promo.
The heavy speculation is that Ric will join AEW soon, as he's good friends with its President Tony Khan, but nobody knows how long his WWE non-compete clause is.
---
8. Chelsea Green Fights Over Her Real Name
Showing how generous and benevolent they are, WWE not only let Ric go to pursue his dream of a Flair Country Wine TV Network; they also gave Chelsea Green the rights back to her own name.
Green was released from WWE on April 15. Problem was, they hadn't also released the holding the rights to her real name, which she had signed over to them on November 2020 – leading Chelsea to tweet:
"I never thought I'd be in a legal battle for my BIRTH GIVEN name… "
Thankfully Fightful Select then revealed WWE gave her back the rights shortly after her tweet, and she can use her birth name without any issues for her appearances on Ring of Honor and IMPACT Wrestling.
Slightly surprising, as WWE would copyright your DNA if they thought they could get away with it.
---
7. Johnny Gargano & Candice LeRae Expecting
Congratulations to Johnny Gargano and Candice LeRae, who have announced the upcoming debut of Baby Wrestling for February 2022, tweeting that their first child is on #TheWay, which is just delightful wordplay.
This will be the couple's first child after getting married in 2016. If you don't count Indi Hartwell.