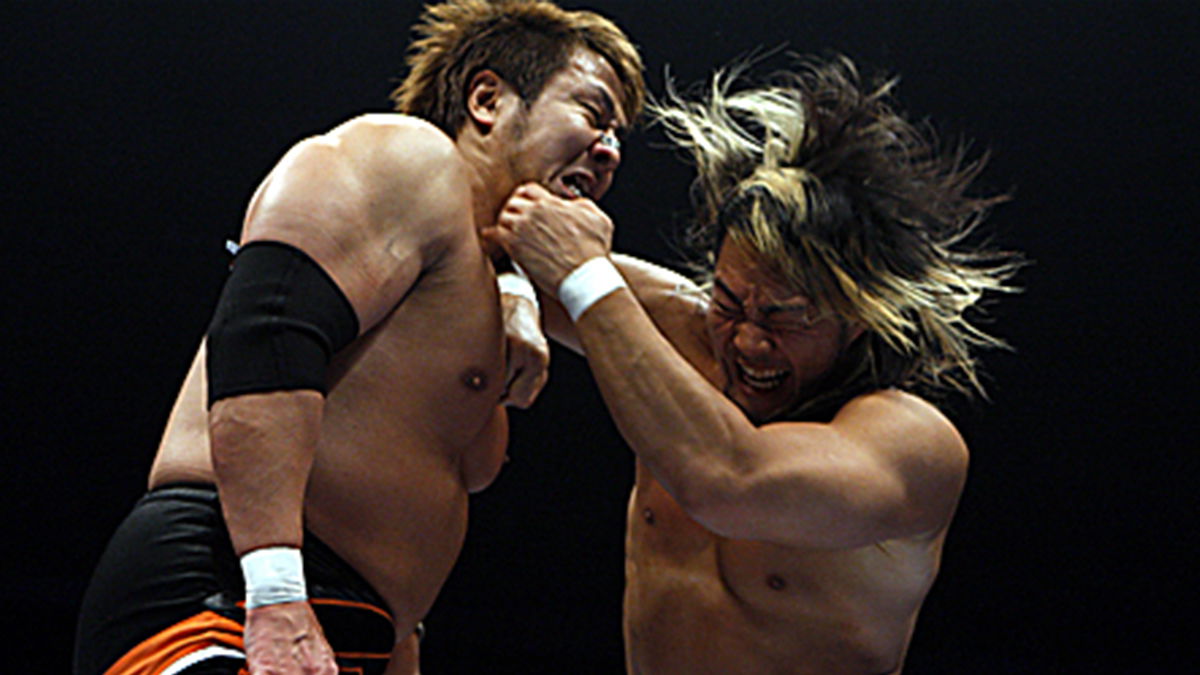 Japanese wrestling legend Satoshi Kojima is set to make his AEW debut at All Out this weekend. Wrestling Jon Moxley on an American pay-per-view is a big match for Kojima at this stage in his career but he has had many big matches over the years.
While not as popular a name as the likes of Hiroshi Tanahashi or Kazuchika Okada, Kojima is still one of the best to grace a New Japan ring.
As such, these are the nine Satoshi Kojima matches AEW fans should watch before All Out.
---
9. Satoshi Kojima vs. Shingo Takagi – NJPW Dominion 2019
Certainly the most recent match on this list, Satoshi Kojima was used as a test for up-and-coming star Shingo Takagi at Dominion 2019.
It had been several years since Kojima was seen as a true main event talent at this time. However, Takagi had just announced his transition to the heavyweight division and Kojima was his first test.
This match is a perfect illustration of where Kojima is at this stage of his career. Definitely not what he once was, but still a formidable foe that should not be taken lightly. Also, he can still put on a hell of a match.
---
8. Satoshi Kojima vs. Hiroshi Tanahashi – NJPW G1 Climax Final 2010
In New Japan Pro Wrestling, winning the G1 Climax is almost as big an accomplishment as winning the IWGP Heavyweight Championship. With this win, Satoshi Kojima finally managed to do both.
He had been IWGP Champion before, but he had never won the G1 Climax. The only man left in his way by the time he reached the final of G1 Climax 20 was Hiroshi Tanahashi. Tanahashi was still on the rise but was certainly among the most talented wrestlers in the world.
However, so was Kojima. Together they had a monumental match to close out New Japan's annual tournament and one you should certainly track down.
---
7. Satoshi Kojima vs. Mitsuharu Misawa – AJPW Battle Banquet 2004
Mitsuharu Misawa did not wrestle in All Japan Pro Wrestling many times after the company's mass exodus in 2000. However, one of his matches with the company was with Satoshi Kojima at Battle Banquet in 2004.
This was a perfect display of the King's Road style that All Japan had made famous in the 90s. The two absolutely battered each other, waiting until one of them could simply not take any more punishment.
Kojima was on his game, throwing Misawa around and hitting his Lariat for a big nearfall but it was Misawa who came out on top after a monstrous Tiger Driver to the floor and a powerbomb in the ring. The crowd was at a fever pitch by the end in a way only capable of two all-time greats.