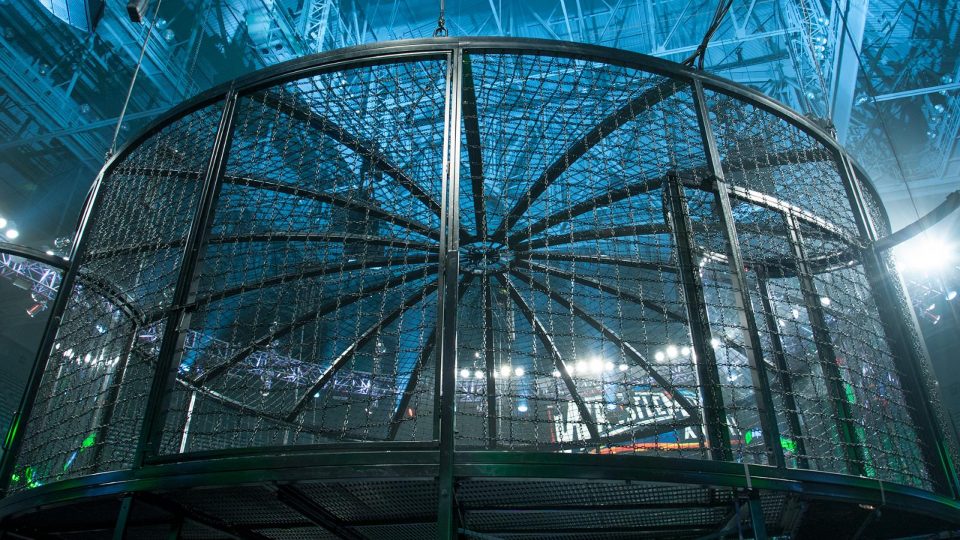 Ahead of Sunday's pay-per-view, here is a list of every wrestler that has ever competed inside an Elimination Chamber match. Yes, ALL 84 of them.
Below each entry you'll find which Chambers they were in and who eliminated them (or if they were the winner).
The list is in order of fewest to most Chamber entries, as well as earliest to latest. Also, it doesn't include Sunday's matches, because, well, they haven't happened yet. The list will be updated after they have taken place, though.
---
Booker T
Survivor Series 2002 – Eliminated by Chris Jericho
---
Goldberg
SummerSlam 2003 – Eliminated by Triple H
---
Kevin Nash
SummerSlam 2003 – Eliminated by Chris Jericho
---
Chris Benoit
New Year's Revolution 2005 – Eliminated by Batista
---
Carlito
New Year's Revolution 2006 – Eliminated by John Cena
---
Chris Masters
New Year's Revolution 2006 – Eliminated by Carlito
---
Kurt Angle
New Year's Revolution 2006 – Eliminated by Shawn Michaels
---
Bobby Lashley
December to Dismember 2006 – WINNER
---
Test
December to Dismember 2006 – Eliminated by Bobby Lashley
---
Hardcore Holly
December to Dismember 2006 – Eliminated by Test