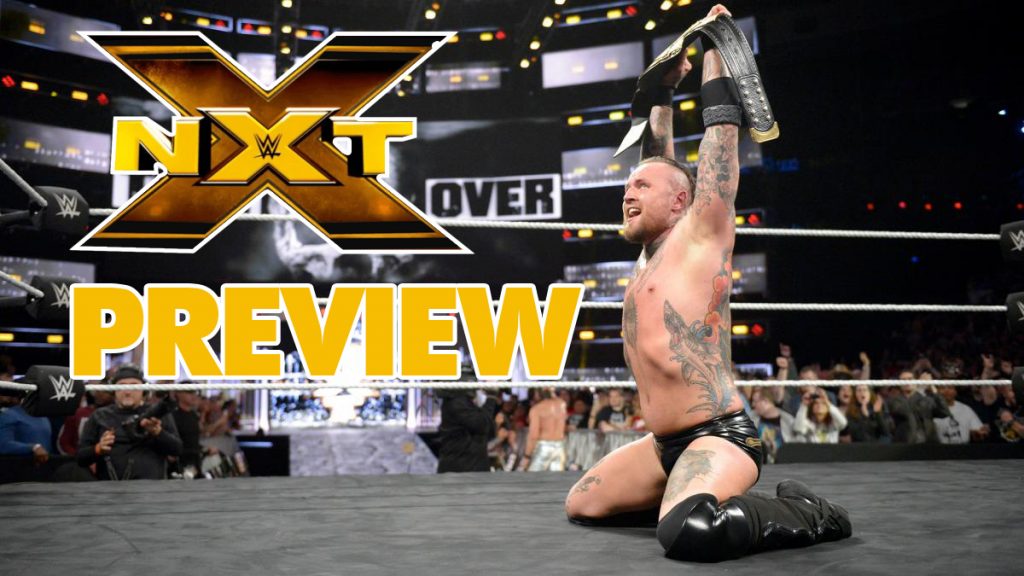 I watched a lot of wrestling over the weekend. In fact, I watched wrestling for longer than I did anything else, including sleeping and telling my loved ones how much they mean to me.
Thankfully, I don't sleep and I have no loved ones.
Of all the wrestling I watched over the weekend, nothing came close to matching NXT TakeOver: New Orleans in my opinion. It was just damn good all around and I wish there was some sort of online streaming service that allowed me to do so.
By the way, did you know that the WWE Network is free for a month when you sign up?
Since TakeOver, the landscape of NXT has seen some big changes, with Ember Moon, the Authors of Pain, No Way Jose and the Iconic Duo all being called up to the main roster. Further changes could be in store too, as the 'Superstar Shake-up' will take places during next week's Raw and SmackDown Live.
Thankfully, everyone who has been called up so far had done everything they could in NXT, and so although they will be missed, it gives the opportunity for other stars to take their place.
Ember Moon's call up to Raw means Shayna Baszler is without someone to feud with for the time being, and will therefore likely enter a new title feud on tonight's show. Logically, you would think Kairi Sane is best placed for a feud with Baszler, given their Mae Young Classic history, and recent issues on NXT.
Sane is a ready-made babyface. She's got an amazing in-ring style, can bump like anyone, and most importantly, she's got a "yacht persona."
There are others who could take the place, but in terms of keeping the babyface vs. monster heel storyline alive, I think it has to be Sane.
The other call-up that featured in a championship match at TakeOver is the Authors of Pain, who appeared on Raw, squashing the team of Heath Slater and Rhyno.
With any luck, and I hope more than anything that I am right, Roderick Strong's betrayal of Pete Dunne and subsequent joining the Undisputed Era will be the beginnings of an Undisputed Era vs. British Strong Style feud, for no other reason than that it would be brilliant.
Just imagine the matches this could give us.
Dunne vs. Cole (again), Dunne vs. O'Reilly, Bate vs. Fish… basically put Tyler Bate, Pete Dunne and Trent Seven in a ring with Adam Cole, Roderick Strong, Kyle O'Reilly and Bobby Fish and you're going to see some magic.
And speaking of Adam Cole, the newly crowned NXT North American champion, there are a lot of avenues that he could potentially go down, particularly after beating five credible suitors for his title at the weekend.
EC3, Ricochet, Killian Dain, Lars Sullivan and Velveteen dream are all perfectly capable of having a top-class feud with Cole in the coming weeks, and although I don't honestly mind who he faces, I'd love to see Cole vs. Velveteen Dream or Ricochet. That would be mouth-watering.
Thankfully, or at least, in my opinion, I'm glad Andrade 'Cien' Almas hasn't been called up yet because he's definitely got some unfinished business with the likes of Aleister Black and Drew McIntyre.
At TakeOver, McIntyre promised to go after Almas on his return, which is something I need to see or I'm suing WWE for causing severe psychological damage.
Drew returning is definitely on the cards for the next few weeks, and you would expect some surprises given that it is the NXT after 'Mania weekend.
The NXT Championship picture will likely surround Black, Almas, and McIntyre for the time being, so in terms of the brand's main title, there's little change to be expected.
The thing I'm most curious about is the future of the Gargano and Ciampa feud, and whether their sensational blood feud match from TakeOver match really was the blow-off.
You would think not, given how personal the whole thing was, I mean, they can't turn up tonight and be all 'no hard feelings' about it all.
They may head their separate ways for a bit to allow them both to build momentum before a potential future clash, or the feud could continue just as violently as before. I just don't know.
What I do know is that I will be watching very closely and that I'll probably love every second of it because, well, let's face it – NXT is great.