1. I AM THE SHIELD
@Maffewgregg I am the table #WWEBirmingham pic.twitter.com/SqhrunC1ea

— Lindsey (@LindyKatt) September 8, 2018
There's only one thing that can stop The Shield. No don't shout "BAD BOOKING" at your screen, I meant this table lovingly recorded by Lindsey.
2. Undertaking It On The Chin Nothing much happened this week in terms of botches so let's look at IYH: Rock Bottom instead. Both Undertaker and Austin were wrestling with injuries and the match clearly wasn't at the right tempo for one Attitude Era fan who gave it a Steveweiser To The Head out of ten.
3. I'm Over Here Now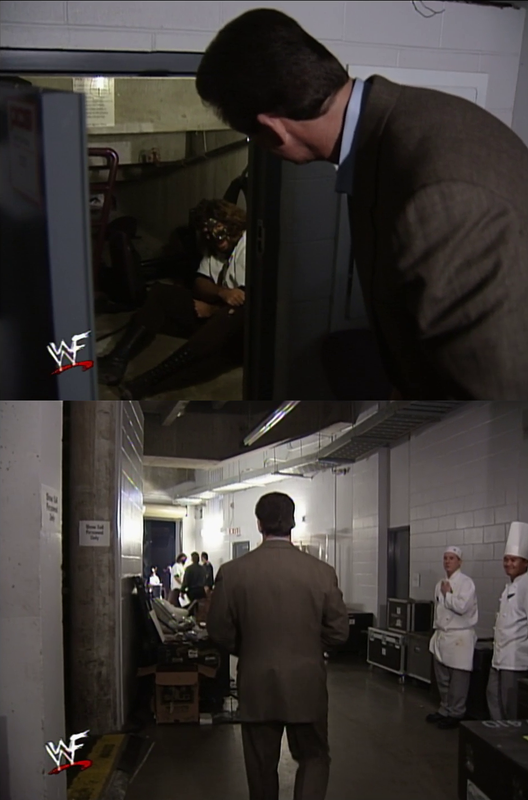 During the Rock Bottom PPV, a series of skits aired with Vince McMahon trying to negotiate a deal with Mankind by meeting him in his special office. After the last skit, Vince exited the office and walked around the corner as the camera followed him…to reveal The Rock and Mankind going over their match later that night.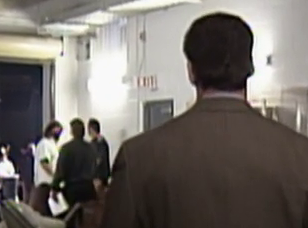 4. Kiss Kiss Head Bang During the opening match, Headbanger Mosh Thrasher no I was right the first time Mosh didn't take kindly to being pushed by a ringside fan and both spat on him and insisted security have him ejected. I'd be pretty angry if I'd been Beaver Cleavage too.
5. Double J Triple A Double W Double T Double F As posted by Luchablog, here's Jarrett calling for "The Stroke" and Parka mis-understanding and collapsing instead.
Thanks for reading, sorry there's not more botches this week but blame the wrestlers for being too good, it's all their fault. I've been Maffew and you can follow me on Twitter for puppets and nothing else.