Botchamania
1. They did the Boneyard mash (it was a graveyard gash)
Wrestlemania was last week and it was pre-determined so set your expectations low for WM-related content this week.
We do have a small moment in the Boneyard match however, as despite being heavily edited and produced they still managed to show the wrong bit of the headstone.
Here's the good bit…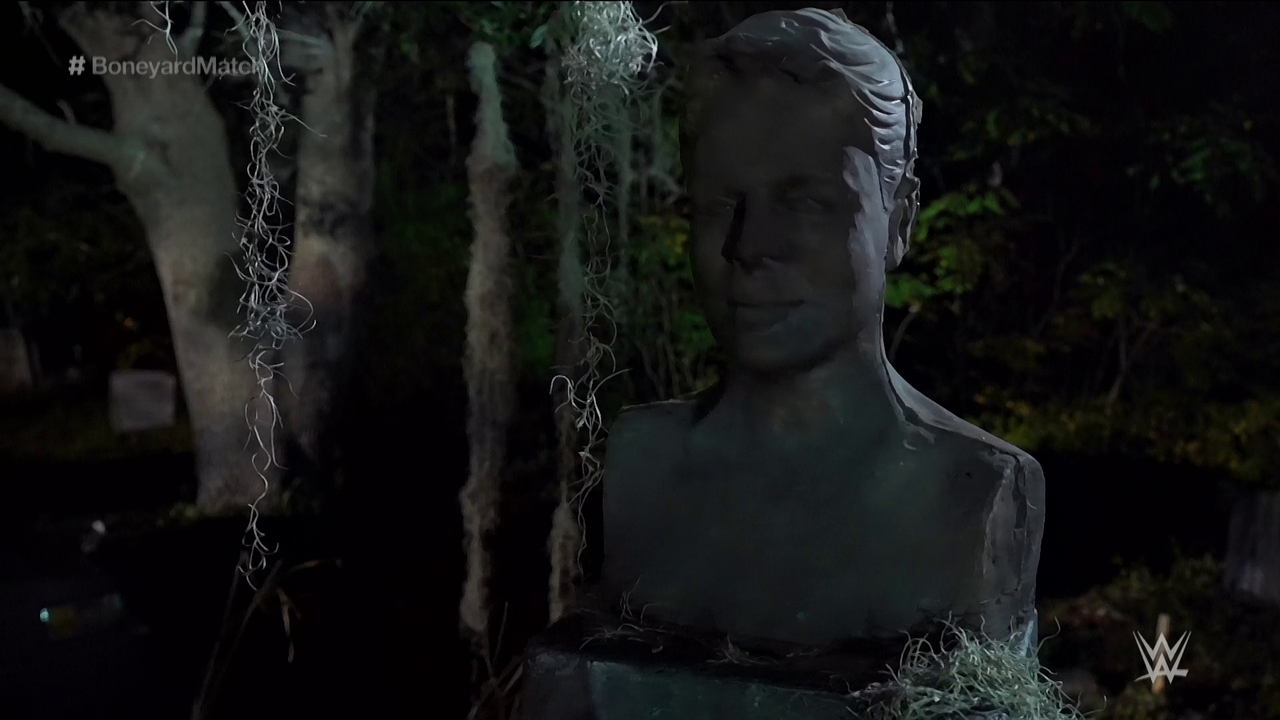 And here's the bad bit…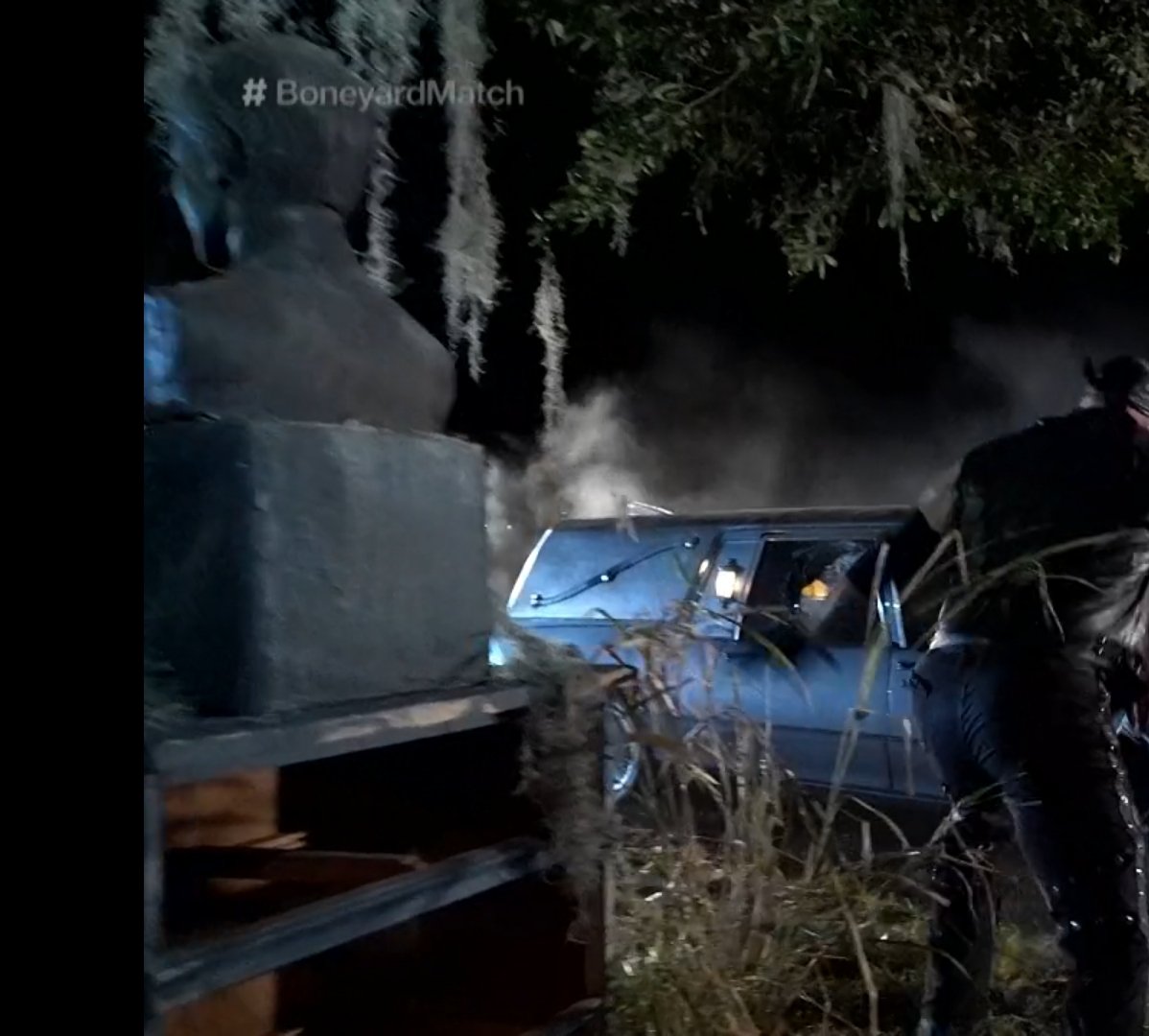 And yes, that's about what you can expect this week.
2. Kickoff's so bright, I gotta wear shades
Cesaro and Drew Gulak started off Wrestlemania, somehow managing to have their first ever singles match.
Also of note, Cesaro's shades disappearing before the bell rang.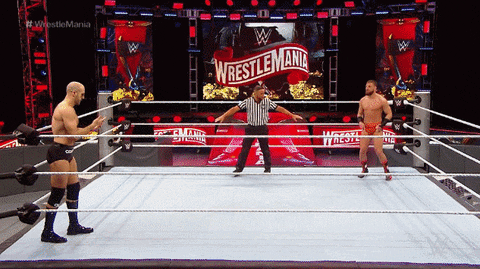 3. And Now For Something Completely Different
Grado decided to remind us about the greatest RKO ever.
Long live the worst ever RKO…BRO

Did you know I beat former World Champion?omit_script=1 @THEVinceRusso 😂

— GRADO (@gradowrestling) April 9, 2020
And to remind us Russo did a tour of the UK in 2014.
4. I disrespect you, Bookerman
Hey remember when Brian Pillman and Kevin Sullivan had that genre-breaking match in 1996 that got the internet talking?
Well Pillman Jr. had a match with a 70-year old Sullivan and the good news is the internet was talking about this one too.
why am I only now finding out ECCW booked Pillman Jr. vs 70-year old Kevin Sullivan last year

here's the finish pic.twitter.com/6NOWijsmvf

— Maffew (@Maffewgregg) April 9, 2020
The bad news was the internet wasn't complimentary:
At least it ended well. pic.twitter.com/5GHXUsPkzu

— kevin BANNER (@BannerComedy) July 14, 2019
5. AMATEURPRESS
PROGRESS in 2020 starts off with a new canvas, new MC, new champ…and the exact same post-production problems they had in 2019.
That's still the Electric Ballroom.
You can tell because it's not filled.
6. tony.exe stopped working
AEW Dynamite was pre-taped, which is all well and good given the climate but somehow Tony's comments got copy-pasted twice this week:
weird moment on AEW Dynamite as Tony Schiavone's possom comment is heard twice

I'm guessing someone copy-pasted it on audacity then forgot to delete the first one pic.twitter.com/9EtxSCsiIL

— Maffew (@Maffewgregg) April 9, 2020
7. Card Subject To Change
Let's do the math:
Pre-taped TV + cramming loads of wrestling in one day + International virus scare = lots of changes to the biggest show of the year, some so late they literally couldn't advertise it until the day of the show.
The Triple Threat Ladder Match got changed due to reported-injuries to The Miz.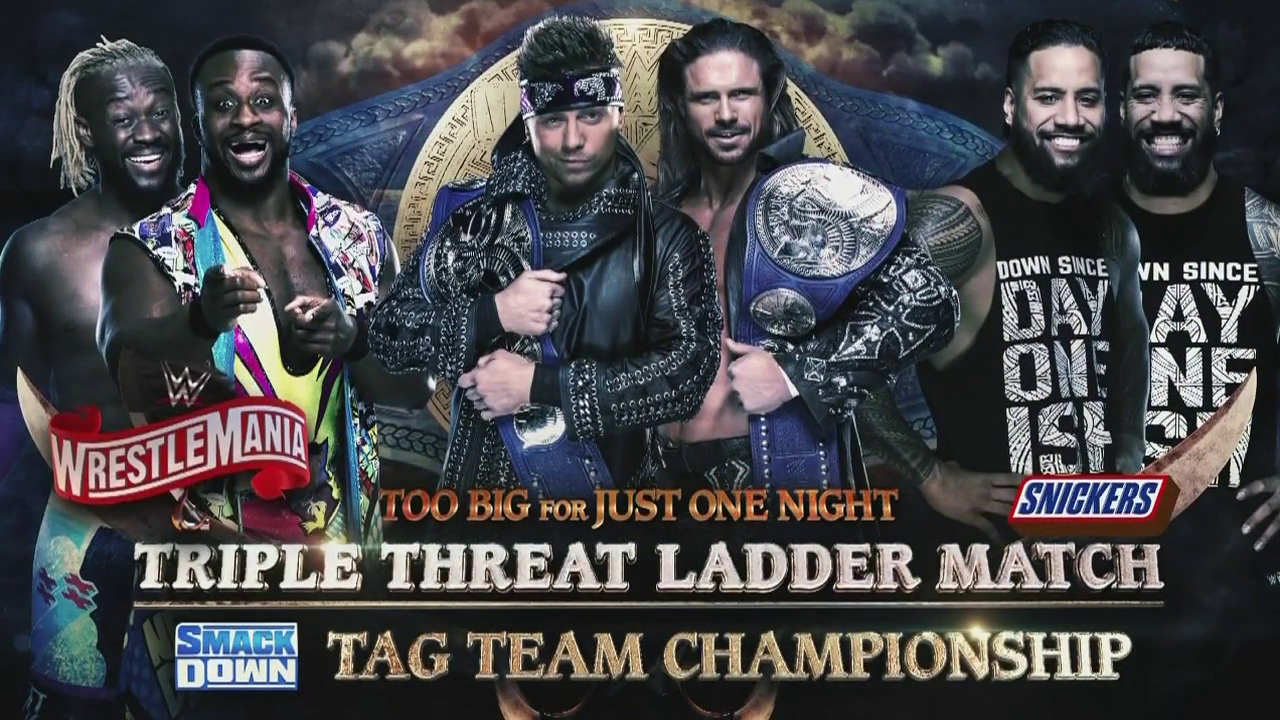 To a singles Triple Threat match instead: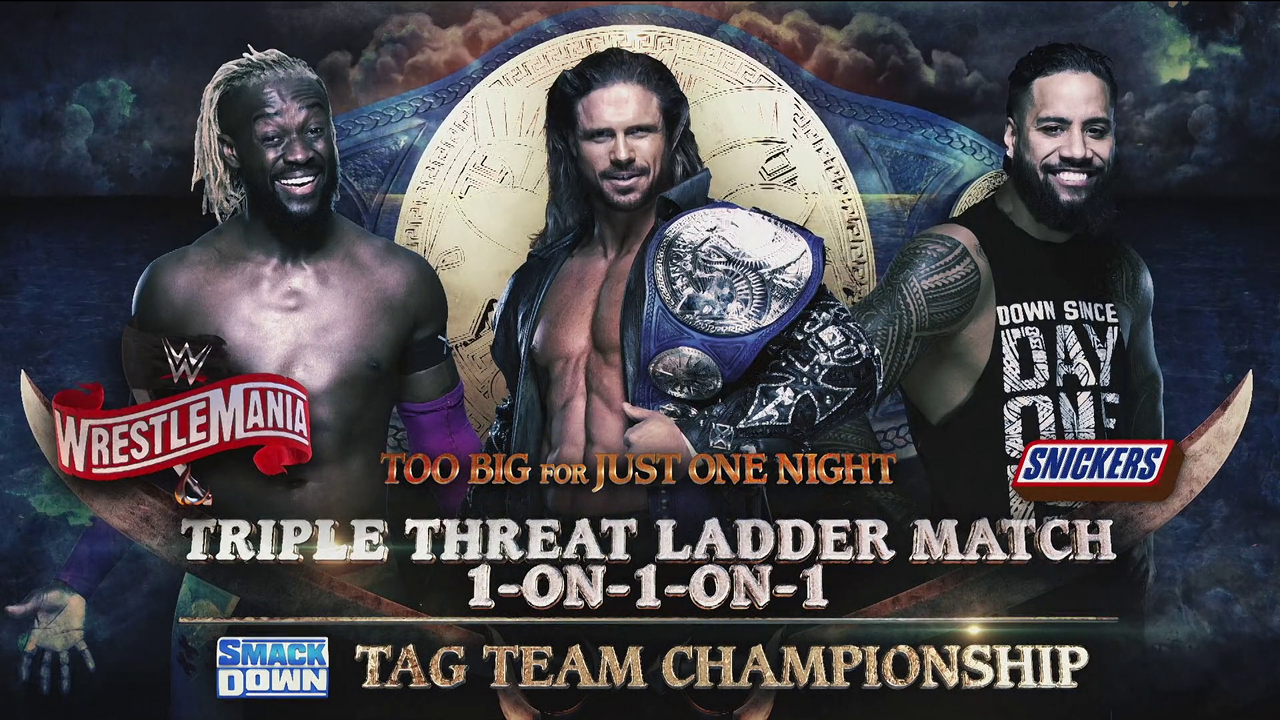 And the supposed big match between Goldberg and Roman was out due to Reigns deciding life was more important than a wrestling show.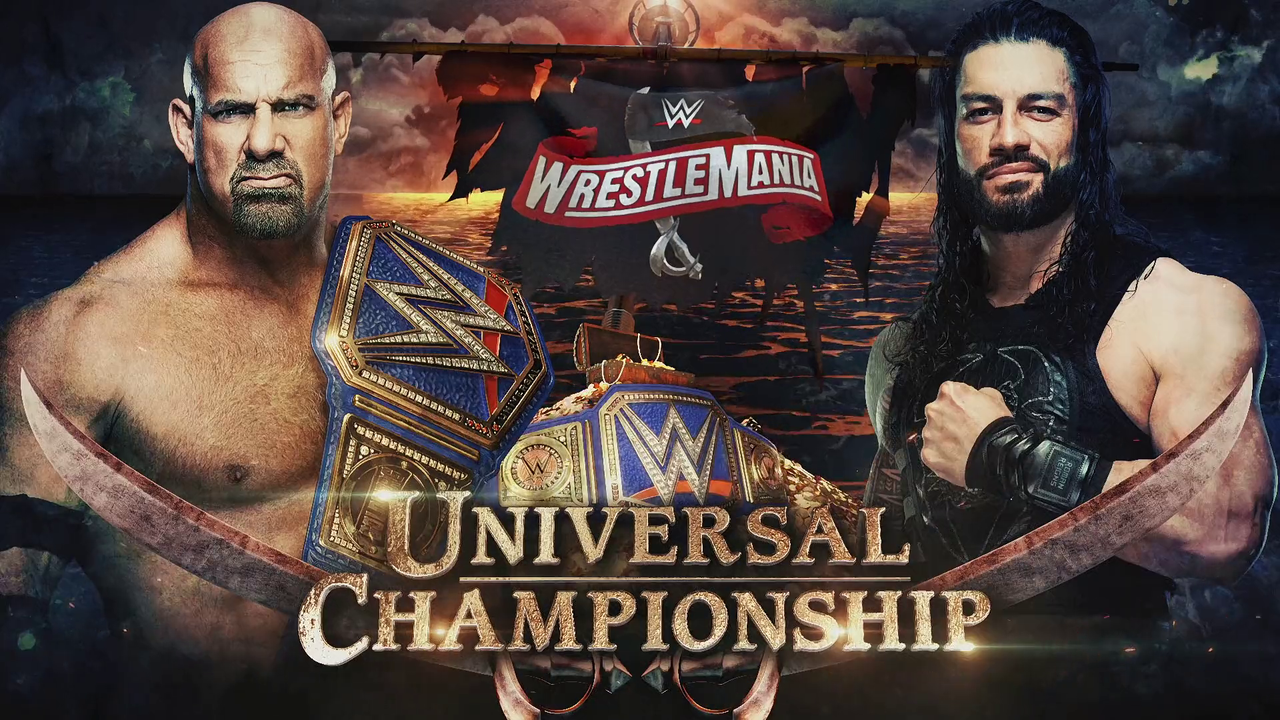 Instead getting changed to Goldberg vs. Braun.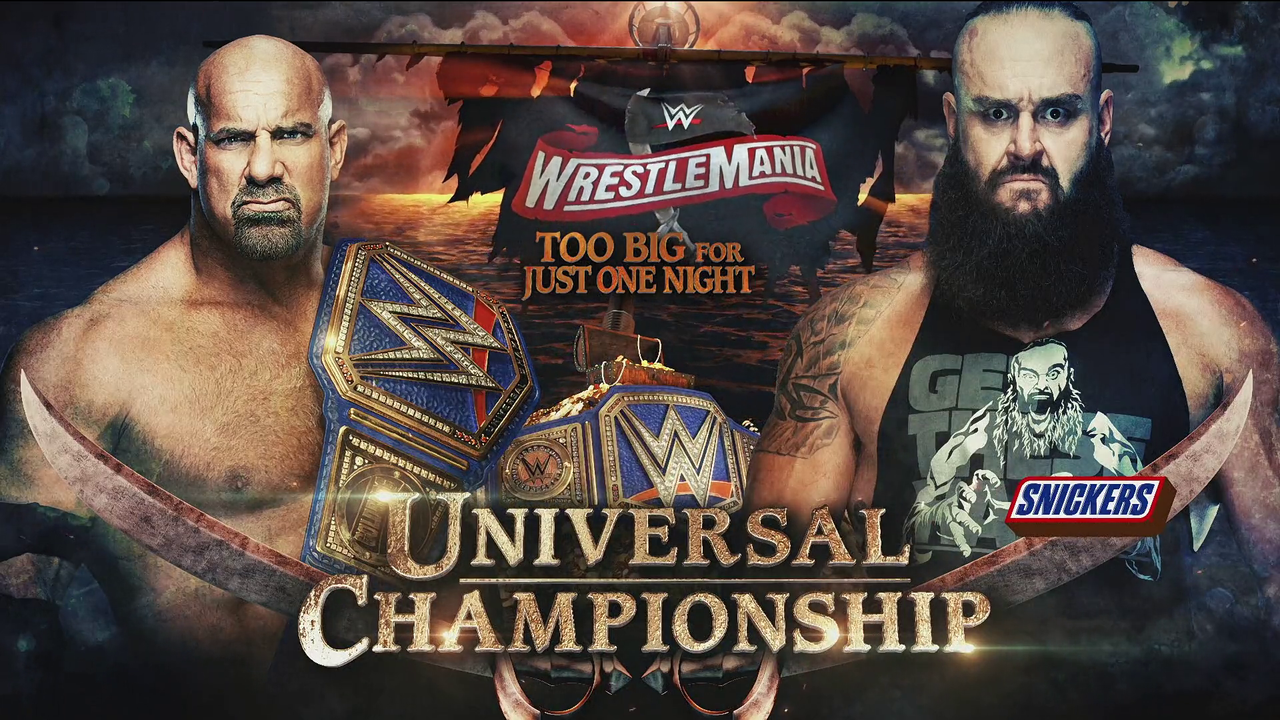 8. Meanwhile, In Japan
Good ol' reliable Sir Lariato tweeted a golden moment in an Osaka Pro tag match featuring comedy wrestlers Ebessan & his crew and also guest-starring super serious Kensuke Sasaki.
Ebessan & Matsuyama make Kensuke corpse 😂 pic.twitter.com/J7XO6IvE6H

— SirLARIATO (@SirLARIATO) April 4, 2020
9. Close Cole (sounds like "call")
And here's Cole trying to relax or do anything else other than try to get excited for an Empty Arena show.
When you hear your boss coming and you tryna look busy pic.twitter.com/T2Em9QV5ke

— Wrestlememia (@wrestlelamia) April 4, 2020
10. And Finally
The best bit of Wrestlemania by far was the random appearance of Thing Number One from Dr. Seuss.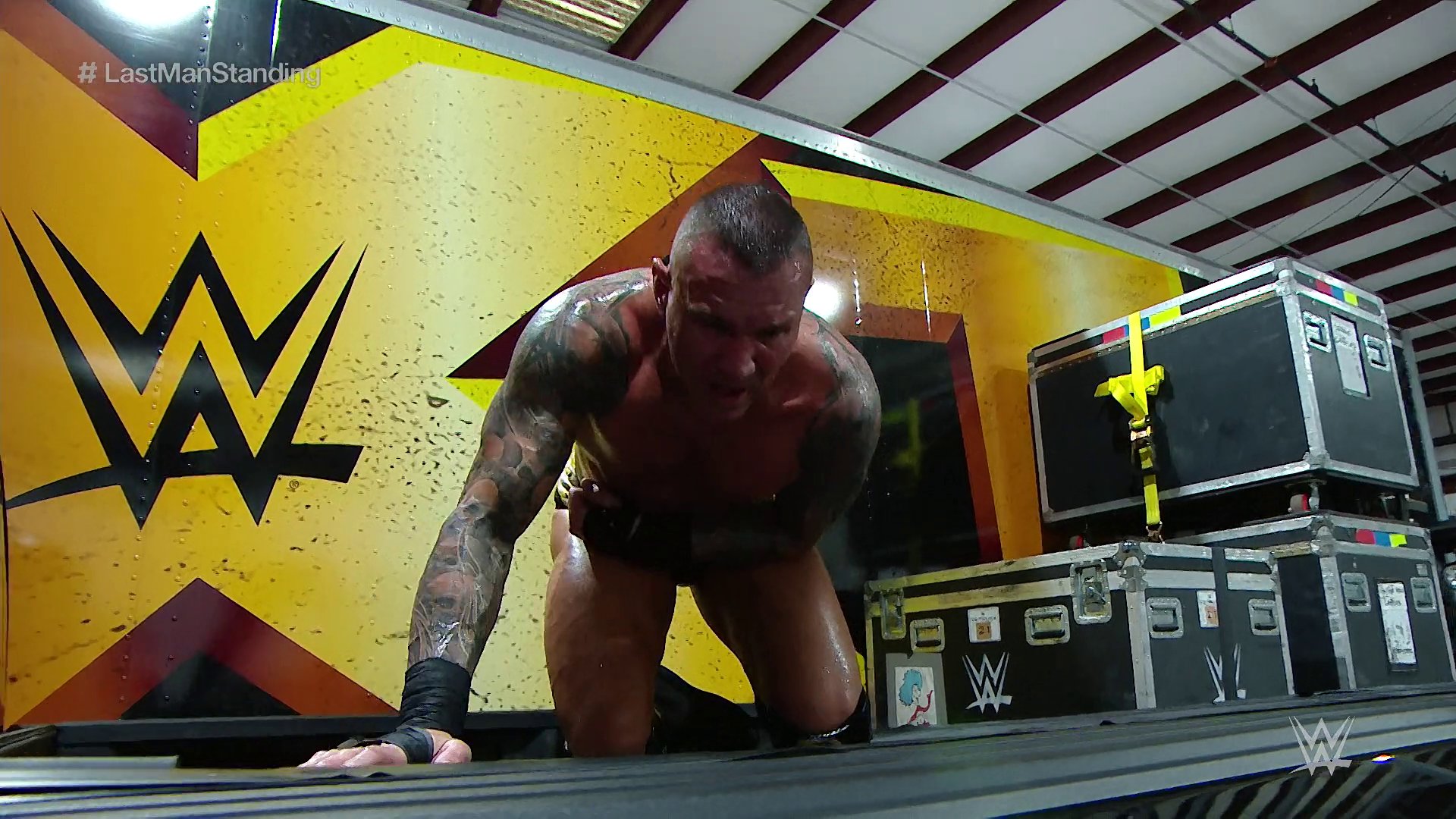 Or maybe it was Number Two, who can say?

That's your lot, hope you're appreciating the whole "dryer than Oscar Wilde" state of botches now everything's pre-taped.
And if not, you're lying to yourself cos you scrolled all the way down here bwahahahahahahahaha.