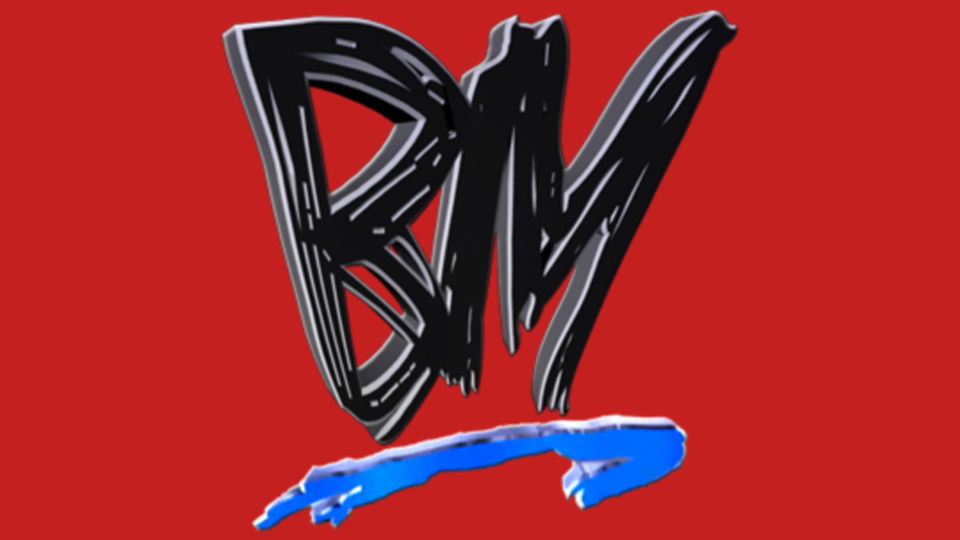 1. R.I.P. WCPW
After three weird, long years WCPW/Defiant passed away yesterday and left a legacy of good & bad ideas for people to remember for different reasons. So let's capitalise on this sad moment in UK wrestling by remembering when they'd bring in some of the biggest wrestlers in the world but didn't tighten the ropes.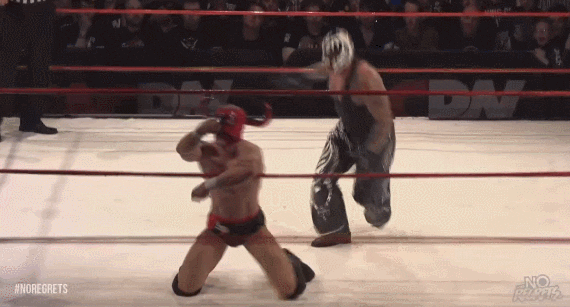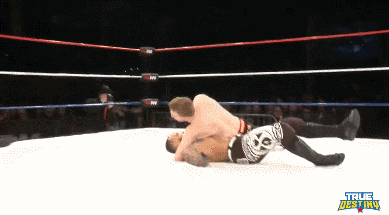 2. "Hailing from Chippy Lane"
WALTER's English is quite good considering it's not his first language (and he only has to shout "Imperium!" and "I must break you") but WWE managed to not spot or remove the moment on pre-taped NXT UK when he said Takeaway (as in "a place you get food") instead of "Takeover".
WALTER is hungry pic.twitter.com/firKMJ6EOh

— forever botchamania (@Maffewgregg) August 1, 2019
Or maybe he meant what he said and we'll get a 3am Outside Of A Kebab Shop Brawl like a true UK champ.
3. DAMMIT BRITT BAKER
The Kabuki Warriors haven't been on TV much these past few weeks so someone behind a computer had to guess which one was which and lost.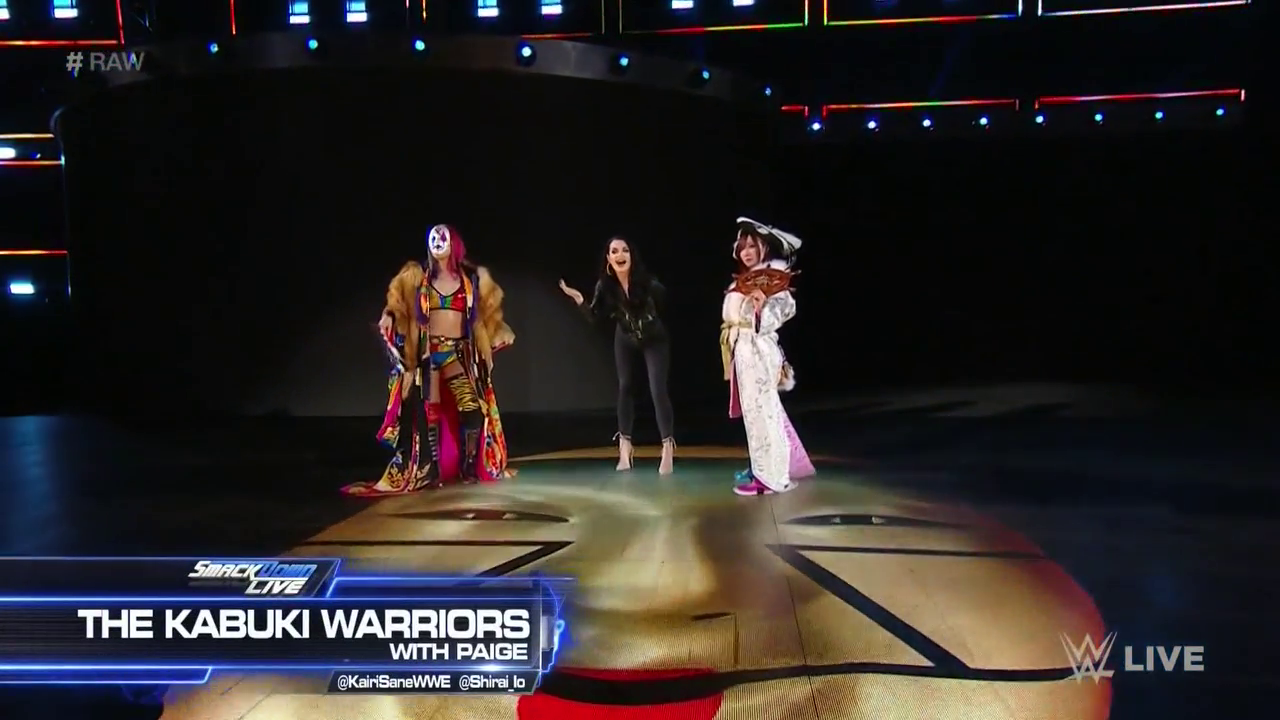 In fact it was a good week for names everywhere.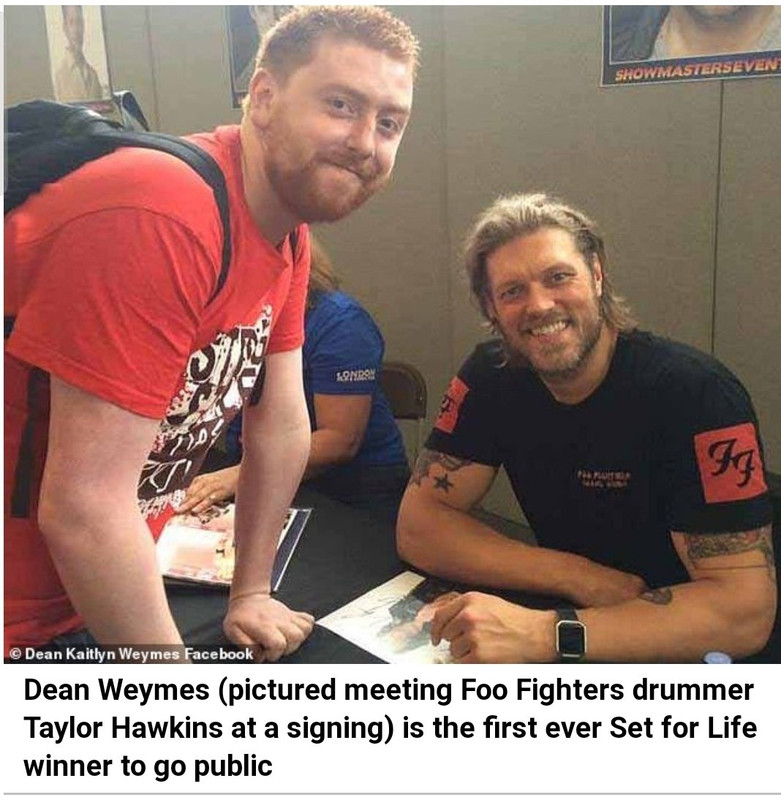 4. CMLOL
The thing with CMLL is they put on so many televised shows that they have to be less than picky with their talent choices, hence this wonderful catch-as-catch-can't between Arkalis and El Mayao.
5. AAA Tablemania
Triplemania 2019 proved a tiger can change it's stripes as it was approximately 100 times better than previous years with no crazy freak-outs or shoots breaking out in the middle of the ring.
Nobody's perfect though and the large, hard tables proved too strong during the seven-woman TLC match.
6. I Should Be So Unlucky, Unlucky, Unlucky, Unlucky In Love
Lucky Kid took on Man Like DeReiss at the last ever Defiant show and was fortunate to not end up Lucky Enoch.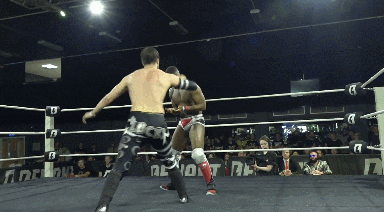 Gotta appreciate his "eh whaddya gonna do" expression afterwards though. Or maybe he was saying "anyone hiring?"
7. I See, Dump Ya
ICW's annual Shug's Hoose Party weekender was a blast from the start to finish. But you're not reading for compliments so here's Aaron Echo's back going as he was setting up Kings Of The North for a double-teamer.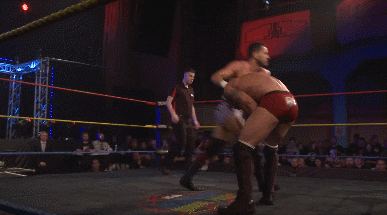 They're in Megabus-travelling distance so let's show the positive end to that move.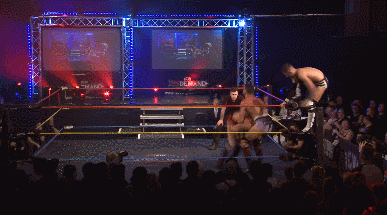 8. Defy You
The Parks found themselves in hot water this weekend after deciding to go against the script after their tag match and assault a clearly-not-into-it referee with a belt to the back and a er bottle to the arse.
Memorial Services for @TeddyLonglegs92 tba. Poor bastard. @defyNW pic.twitter.com/lGs3CTXEAa

— Justin Hyland (@heavyjustin58) July 27, 2019
After this clip went around the internet for a bit, Defy issued a statement letting people know they weren't coming back, which may be a smoke-screen for "we weren't going to book them again anyway" but it's good to ignore.
The Defyance is a family and we have been in constant contact with Roberts. Early this morning we made the private decision as a team to never use Los Parks again. We don't typically break the 4th wall but safety for our team & addressing audience concerns 100% takes top priority

— DEFY Wrestling (@defyNW) July 28, 2019
9. Who Took My Broken Freakin' Neck
All these reports of "Raw and Smackdown being re-written at the last minute" may have some truth in them if the graphic makers are having to make these graphics quickly as possible during their lunch-break.
Here's Kurt Angle's Head On A Different Referee's Body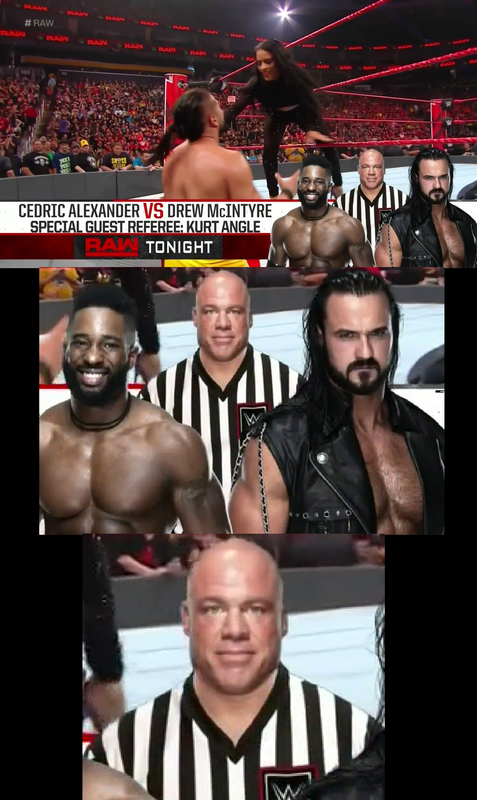 10. And Finally
Ending on a humorous note, Aerostar was given his own personal diving board to fly off at Triplemania and managed to time his fall at the exact time his titantron pushed him off.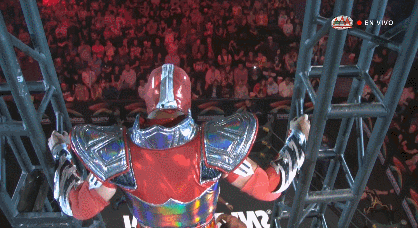 Well I can't follow that so thanks for botching and follow me on Twitter.