1.Finals Countdown (dodododdodododoooodoooo)
Alright so on Raw, Samoa Joe won his first match in the KOTR tournament against Cesaro so he could advance to the next round, which the graphics explained were the Semi-Finals.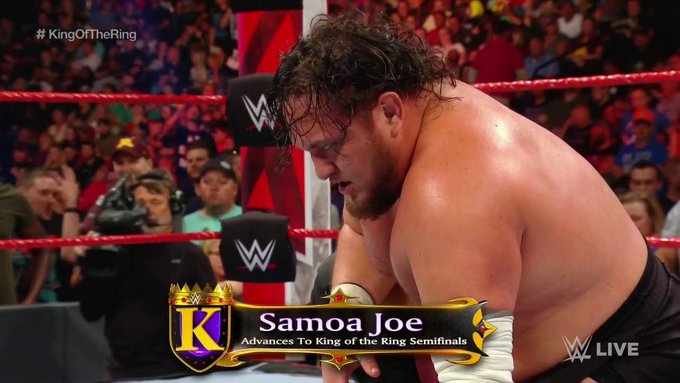 But then the graphics popped up to show Joe had actually advanced to the Quarter Finals.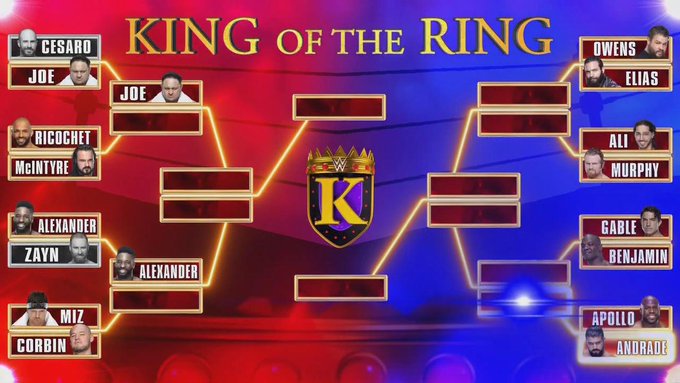 "But maybe they're doing a Grand Finals for the Raw & Smackdown sides, don't be so anal" I hear you shout. On Smackdown, Andrade won his first match and advanced to…the Quarter Finals.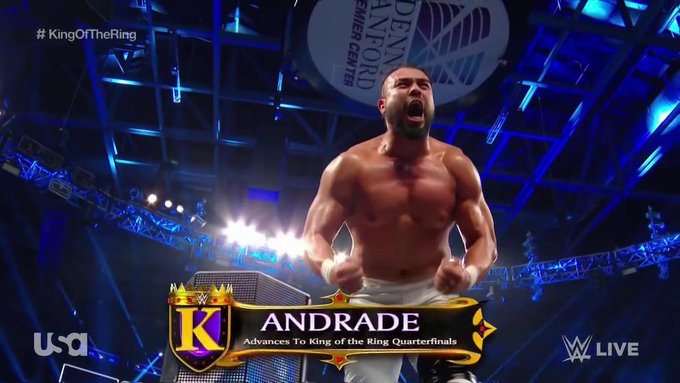 So all I'm saying is, don't bet on McIntyre this week.
---
2. He's So Happy He's Over The Moon(sault)
Keiji Mutoh (or The Great Muta to his friends) is so famous in Japan he was permitted the honour of throwing out the first pitch at a baseball game this month and er well…
Still less embarrassing than his tag team with Vampiro.
---
3. Big Dwarf
Look, we all know these face-on match graphics aren't supposed to be taken too seriously in terms of scale, physiques or looks.
But even Jordan Devlin couldn't resist joining in the hilarity of WWE putting out a serious hype image showing WALTER & Tyler Bate at the same height.
This graphic always makes me laugh, because the only thing funnier than a giant 6'4" Tyler is a 5"7" Walter.

PICTURE IT. https://t.co/BqMnJccHAZ

— Jordan Devlin (@Jordan_Devlin1) August 21, 2019
Here's the famous PROGRESS Wembley photo to put it into perspective.
---
4. Stalin's Favourite Lieutenant
WWE Photo Shoot is a fun show where you get some surprisingly revealing revelations but even they're not open enough for the mention of He Who Shall Not Be Named.
@Maffewgregg What's the possibility that Big Show mentioned Benoit in recent Photo Shoot and WWE just cut that in the middle of sentence?omit_script=1 pic.twitter.com/7S1z0ugUiU

— Pavel Parusov (@Uzumakipavel35) August 22, 2019
---
5. Barenaked Laddies
In the fine world of Lucha Libre, the act of removing a Luchadore's mask is an instant DQ and is usually used to get around politics (i.e. neither guy wanting to do the job).
So it was unfortunate when El Hijo del Signo accidentally removed his opponent Guerrero Maya Jr.'s mask two minutes into a lightning (one-fall) match with a snapmare at the CMLL 08/11/19 Domingos Arena Mexico show.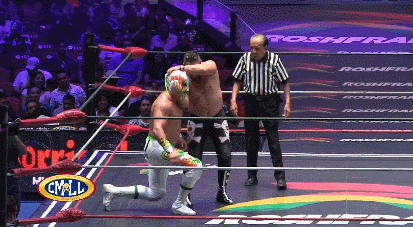 Signo weakly attacked the referee afterwards in an attempt to make it look deliberate but even the 9,000 year old referee was like "c'mon mate."
---
6. Close Enough
Another video courtesy of Wrestling Disasters and thanks for making my job easier lads. Here we see The Nasty Boys get a VAR-worthy clothesline that's so off-target even Vince McMahon on commentary has to question it.
Justtttt a bit outside….. @Maffewgregg #botchamania pic.twitter.com/Rfq70qW0Pp

— Wrestling Disasters (@TheFansPodcast) August 23, 2019
---
7. The Right Way The Wrong Way & The Mike Adamle
BossMoz reminded us this week about the amazing time in WWE history when Mike Adamle was made Raw GM for the amusement of Vince McMahon despite him struggling with names, grammar and thought.
mike adamle takes lead on the umaga draft pick and botches his nickname, so everybody starts yelling at him #wwe08 pic.twitter.com/epaKFmlh7i

— bozmoss (@BossMoz) August 18, 2019
---
8. Supermarket Sweep
Game Changer Wrestling presented Beg For Mercy in July and that's exactly what Eric Ryan nearly had to do when hulking Nazi Shlak decided to give him an Alabamma Slamma onto a trolley and nearly impaled the poor guy.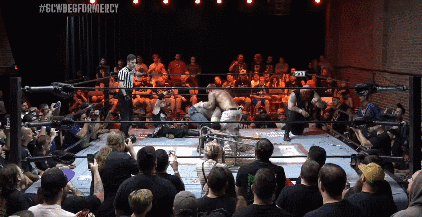 If you're interested in seeing the results of the trolley stabbing then click here but YOU'VE BEEN WARNED it's as pretty as the expression "trolley stabbing" sounds.
---
9. CMlol
Volador Jr. wrestled Dragon Lee in the main event of CMLL's Puebla show on 08/05/19, which would usually be OK but poor Volly hadn't wrestled at a main event big match level in quite some time and found himself falling like Sony stocks this week.
---
10. And Finally
Here's Andrade definitely-not just copy-pasting the DMs from his bosses at WWE (then deleting them minutes later).
Thanks for botching, I've been Maffew.