Botchamania
1. I Want To McFee
NXT didn't have a great War Games Kickoff show, first the chyron got Pat's surname name wrong (think it was going for Nanny McPhee)…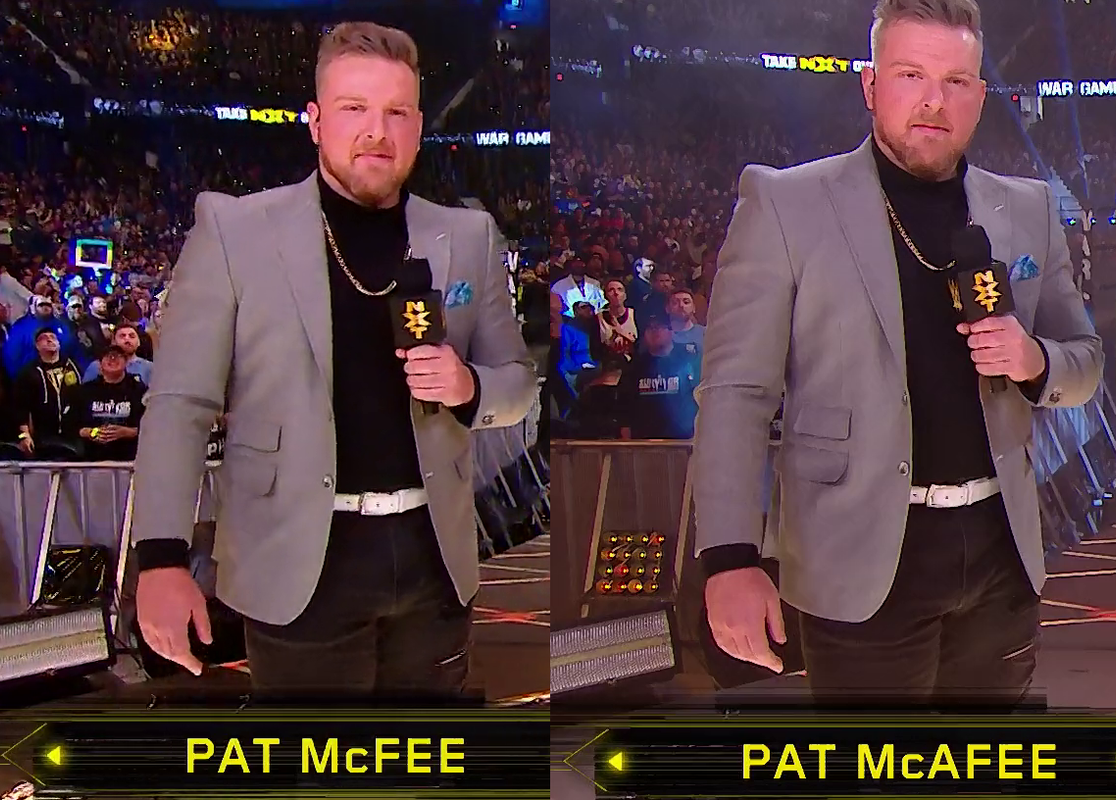 …then we got LaRae (French for "it's spelled LeRae")…
…and finally Raw two days later got TONGIHT aired to several million people.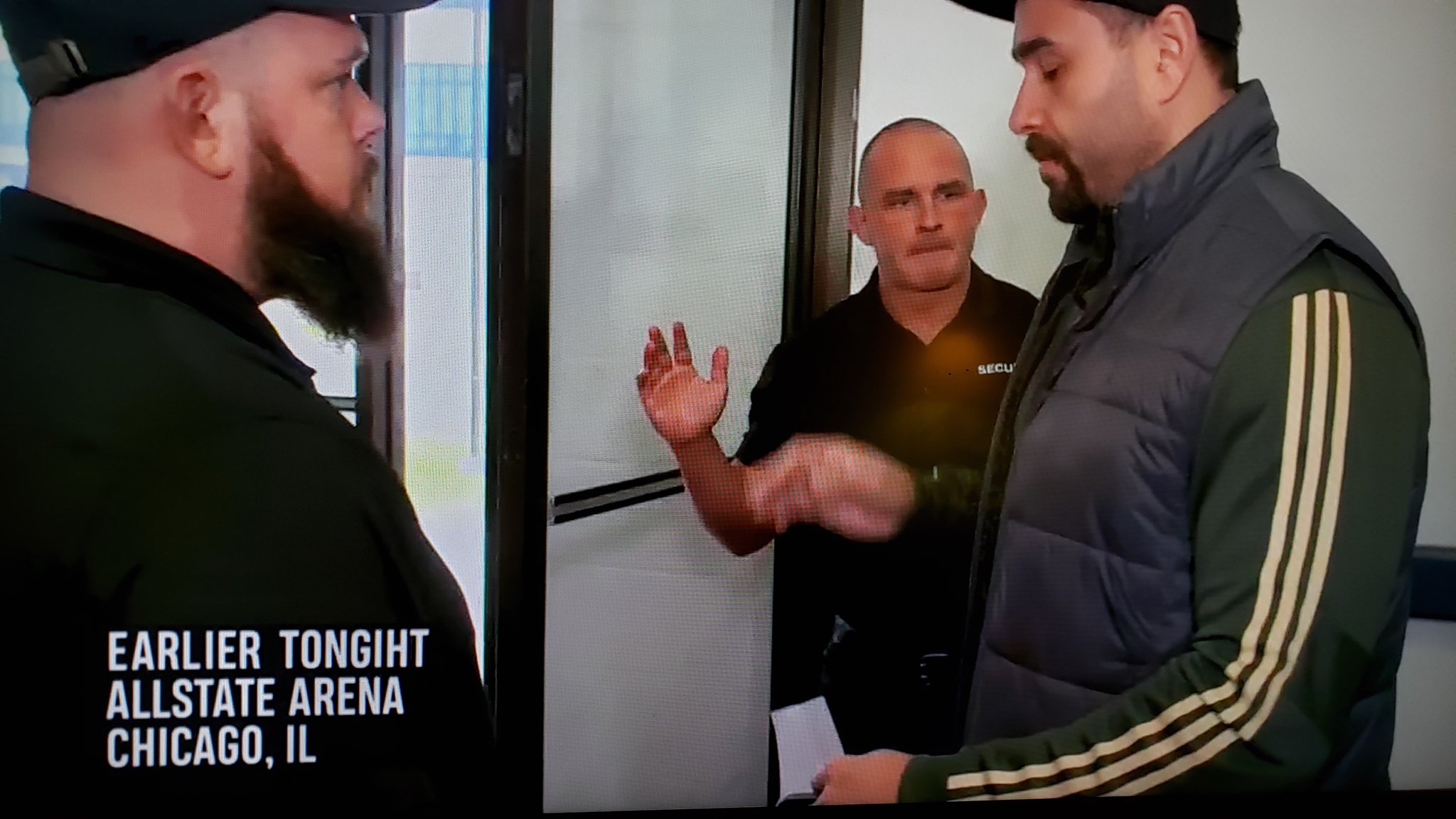 2. The Chessman commeth
Chessman knows that if someone throws a drink to you in Mexico, it's probably not a good idea to take a sip.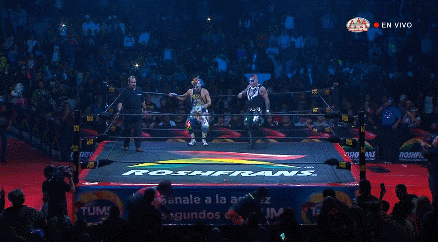 (Because it's urine. The joke is urine.)
3. G-Man (boop boop)
UK wrestling filmographer, editor, lighter and all-round nice guy sent this in so enjoy everything going wrong in thirty seconds.
"@kylefletcherpro YOU'RE IN THE SHOT!"

ALSO @RefereeRoberts SPILLS HIS DRINK…. @DeeMoloney97 NOT HAPPY.

ITS ALL HAPPENING IN THIS ONE BIG SHIT @Maffewgregg pic.twitter.com/e1NoviNSgn

— G-man (Gマン) INTERNATIONAL (@Gmansempire) November 25, 2019
4. TONI
I know we just did typos but SWEET JESUS.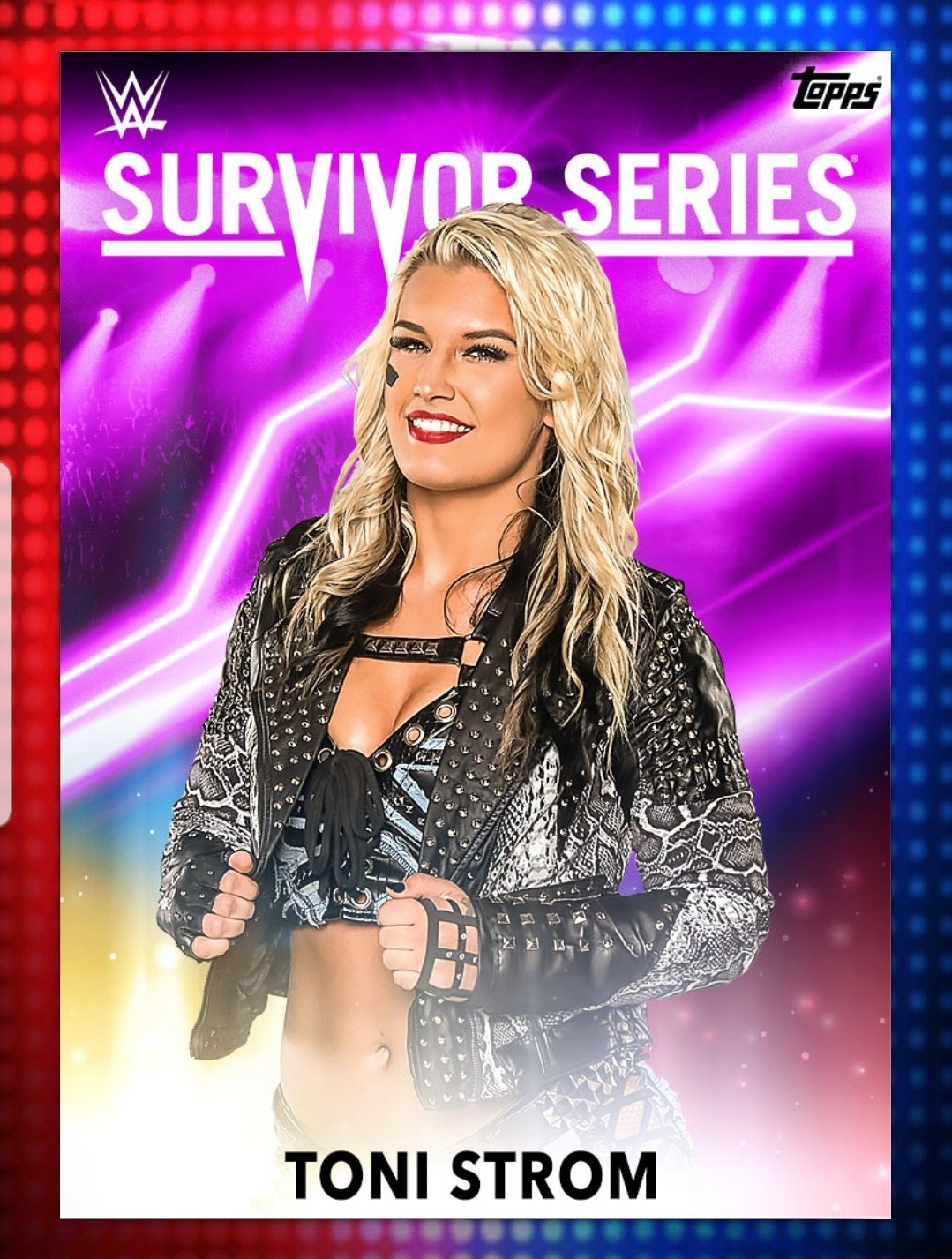 Strom.
5. Battered Fish
On this week's NXT, Bobby Fish & Kyle O'Reilly took on Keith Lee & Dominik Dijakovic but poor Bobby took a press slam to the outside  before the break.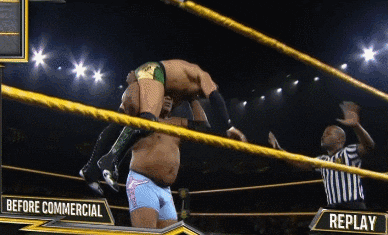 Fish was checked over by medical staff and they decided he was unable to continue and U.E. comrade Roddy Strong took over. Fish was reported as being "OK" after the show which is good to hear.
6. GOOD OL' J.R. IS OLD BUT NOT GOOD
Everyone's favourite drunk Grandad was on good form this week during AEW Dynamite, take a listen and take a shot every time you feel embarrassed for him.
"Freddie Mercury never looked so oriental… asian… female."
– Jim Ross#AEWDynamite pic.twitter.com/0G5rpWMnBg

— GIF Skull – This Leg is My Leg #SmackDown (@GIFSkull) November 28, 2019
7. CMLLord what is happening in there
As Luchablog put it:
"Kawato has come back deciding to murder everyone, which is at least interesting. The finishing sequence on Dulce looked rough, and maybe the start of a feud. Dropping him on a headscissors seemed less intentional."
8. AHHHHH WHAT'S the RUSH
On this week's NXT, Lio Rush defended the rights of the NXT Cruiserweight Title against Akira Tozawa but along the way, Akira got kicked harder than he was expecting and as such, was in no position to do the next spot.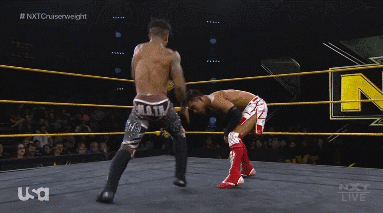 9. THIS IS CZW
CZW's latest show went off with a bang!
By which I mean they main evented with Exploding Barbed Wire so strong it set off the hall's fire alarms.
— MAtt (@zandig10) December 1, 2019
And as a result, the Fire Brigade showed up, thus doubling attendance.
— MAtt (@zandig10) December 1, 2019
10. And Finally
Here's Super Humman making his proud debut in the Wrestletalk Botches Of The Week column so many hold in high regard.
The table 👀 @Maffewgregg

— Eric Trujillo 🐝 (@EricTrujillo_) December 1, 2019
That's your lot, take care and if you try something risky this week: make sure someone's filming it.