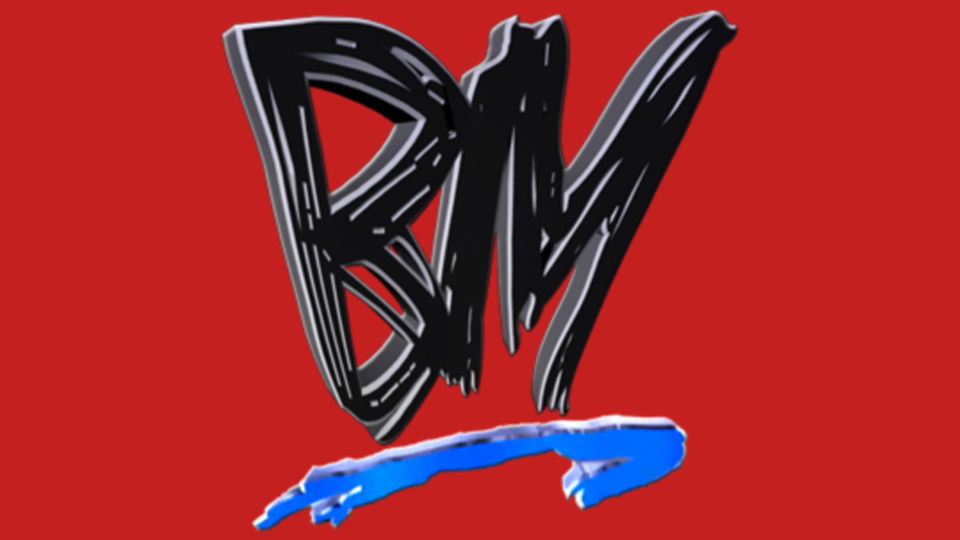 1. Reyeyeyeyeyey Love You Very Much
On Raw this week we were treated to yet another sweet Rey vs. Andrade match, this time with the added gimmick of a giant ladder (the length of five Reys).
With the added height came extra risk, which Rey likes so he decided to use the belt-hanger for an attempted Big Ass Frankensteiner.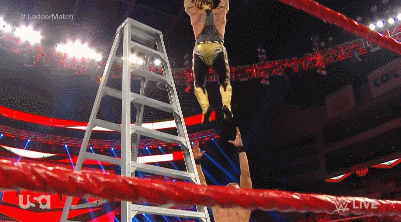 It kind of worked, if you ignore Rey bonking his head and seeing little Andrades flying around.
2. MAN LIKE DEREISS
FLOP LIKE PLAYMOBILE MOVIE
.@DEREISS_ making his big entrance on Saturday… @NGWrestlingUK pic.twitter.com/QDeGHCoMEj

— Proving Ground Wrestling (@Proving_GroundW) January 20, 2020
Luckily he saw the funny side.
Hahahahaha why always me??? https://t.co/bH83J71EeJ

— Man Like Dereiss™️ (@DEREISS_) January 20, 2020
3. d' NOOOO brown
On the 15th episode of Smackdown we got an epic encounter between the two greatest European Champions of WWF: D'Lo & Bulldog.
Sadly Bulldog is completely spent as a wrestler by 1999 so when D'Lo decided to try a Running Powerbomb he countered with what may have been a shoot Frankensteiner.
And by "shoot" I mean "D'Lo would have preferred it if he'd shot him."
4. Kairi On Up The Khyber
And here's Kairi Sane throwing her NXT Title instead of a hat.
throwback to the time @KairiSaneWWE accidentally threw the NXT title into the crowd pic.twitter.com/PMoxUZfGxv

— ? (@SkybukiPirate) January 21, 2020
Like Dereiss, she saw the funny side:
— KAIRI /カイリ⚓️ (@KAIRI_official) January 22, 2020
5. Slow Ninja Slow Ninja, Slow
GIF Skull highlighted a moment from AEW that may or may not have been nice to have shown out of context (it was near the end of the match and both wrestlers were selling tiredness) but a lot of people watch wrestling via twitter GIFs so I'm sure a lot of you saw this:
https://twitter.com/GIFSkull/status/1219805492408508416
and thought of this:
6. What's My Name Again?
Quick and dirty typo here that still hasn't been fixed as of this article.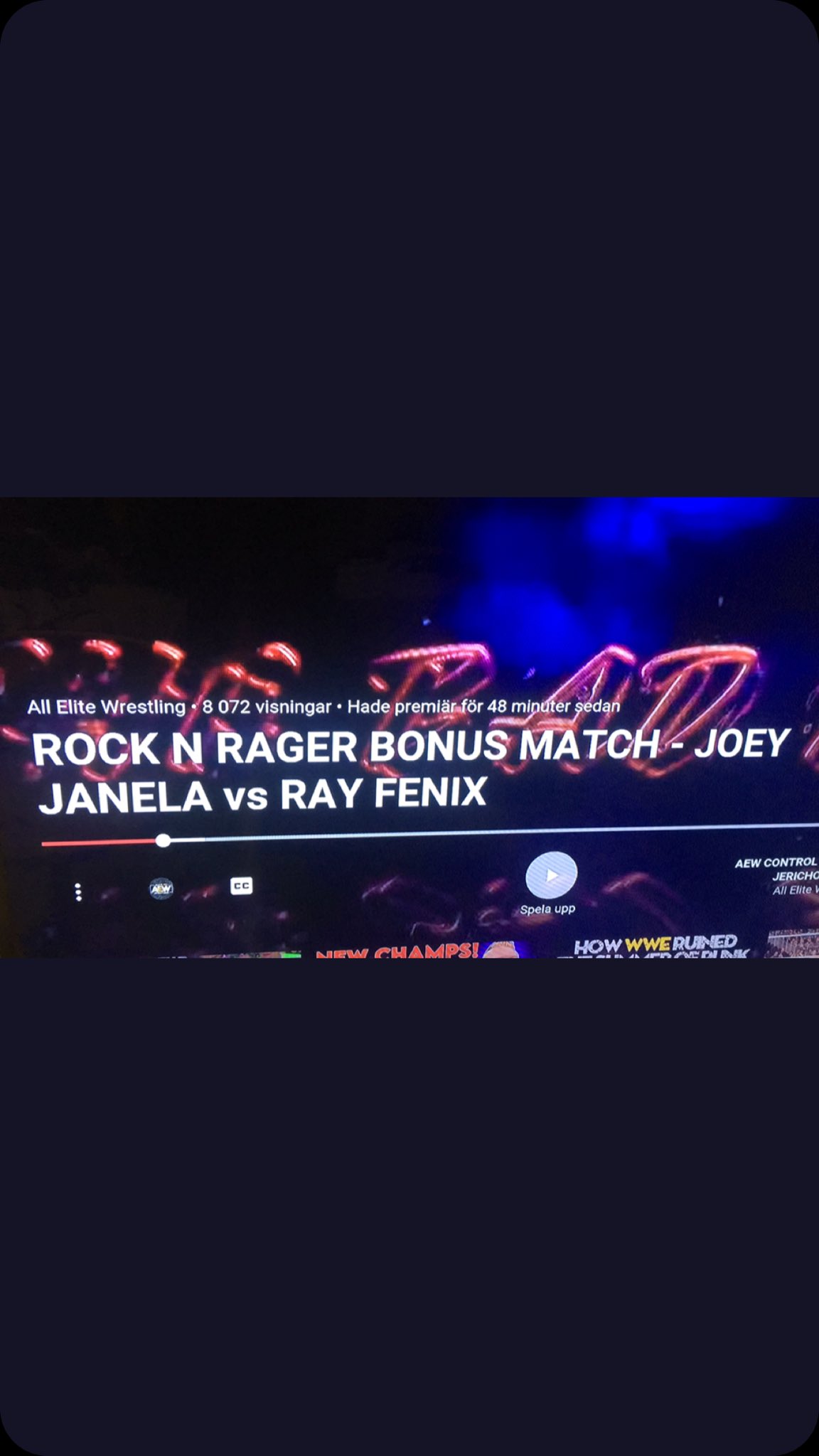 (It's Rey Fenix btw.)
7. Homeboy you never SHUT UP
A rare NWA Powerrr botch (and no, Cornette's not involved) and see if you can spot it yourself before looking at the caption.
https://twitter.com/MrBrandonStroud/status/1220047884151861249
8. Blasting From The Pastin'
Alastair McKenzie shared a clip of the classic clip of Matt Hardy falling through the ropes thanks to errr whatshisname.
https://twitter.com/mckenzieas93/status/1219303766794678272
And so Matt Hardy decided to comment and reflect!
Glad someone posted the longer version of this video. After @darewolf333 spontaneously decided to get on the ropes & accidentally threw me off balance, I showed some agility & landed on my feet on the floor.

I look & laughingly say, "WHY WOULD YOU DO THAT, PJ?"

A funny memory. https://t.co/yA3YXebsnf

— MATT HARDY (@MATTHARDYBRAND) January 22, 2020
9. It Doesn't Sound Like The Wind
I'll make this one plain and simple: Jim Ross pulled a Vampiro.
y'all i'm like 90% sure I just heard someone* on AEW commentary cut a very loud fart that silenced the whole team for several seconds

*let's be real it was JR@Maffewgregg pic.twitter.com/2vf5qaSq29

— Stoned Pitbull (doghugs) (@derpthrone) January 23, 2020
AEW denied this of course but why let the truth get in the way of a good story.
10. And Finally
I was late posting this week due to being in Sheffield so I'll post something new and current and hopefully Wrestletalk won't fire me.
WELL IT'S THE BIG AUSTRALIAN pic.twitter.com/2hKJudCcHK

— forever botchamania (@Maffewgregg) January 26, 2020
I've been Maffew, WALTER is winning the Rumble.