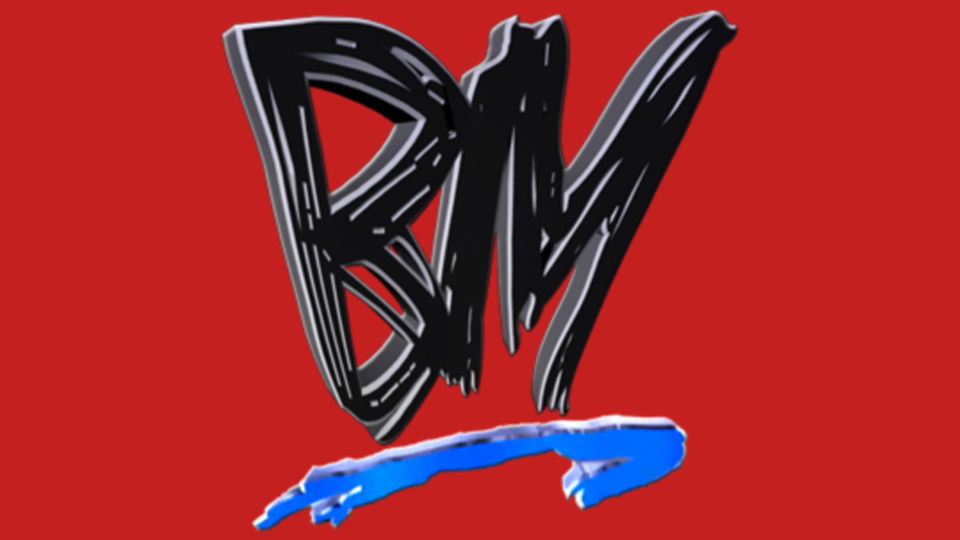 1. I Thought They Cancelled Talking Smack
The guy that gives loud instructions (I thought it was the cameraman but people are recognising the voice as Mike Chioda) has made his triumphant return to Smackdown.
here's that one cameraman yelling instructions again, making more appearances on wwe tv this year than luke harper pic.twitter.com/XddcGYPjow

— forever botchamania (@Maffewgregg) July 3, 2019
Luckily it's Kevin Owens so he can spin this into gold.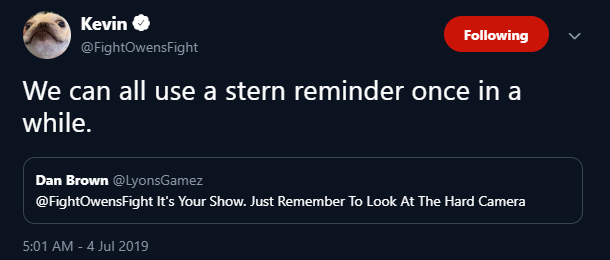 ---
2. Fyte Your Way To The Hospital Bed
AEW's Fyter Festival occurred this weekend, with Jungle Boy eager to prove he isn't the kid from that one Tim Allen film by spiking himself on a moonsault-thing.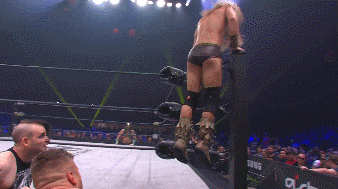 ---
3. Undertaking The Mickey
Undertaker managed to say a lot of words during his promo on Raw without actually saying anything so I'm actually impressed someone had the presence of mind to yell something during the promo.
Whether or not it was to help Undertaker or he was simply reviewing his performance is another question.
Undertaker gets some help from a loud fan pic.twitter.com/WYE8lYi5KO

— forever botchamania (@Maffewgregg) July 2, 2019
---
4. Watch Out For That First Step It's A Doozie
After Moxley defeated Janela in the AEW Fyter Fest main event, Omega emerged to get revenge for Double Or Nothing. This dramatic beat-down was made all the more dramatic by the cameraman falling over and Moxley laughing his arse off.
---
5. I wonder what Shane's thinking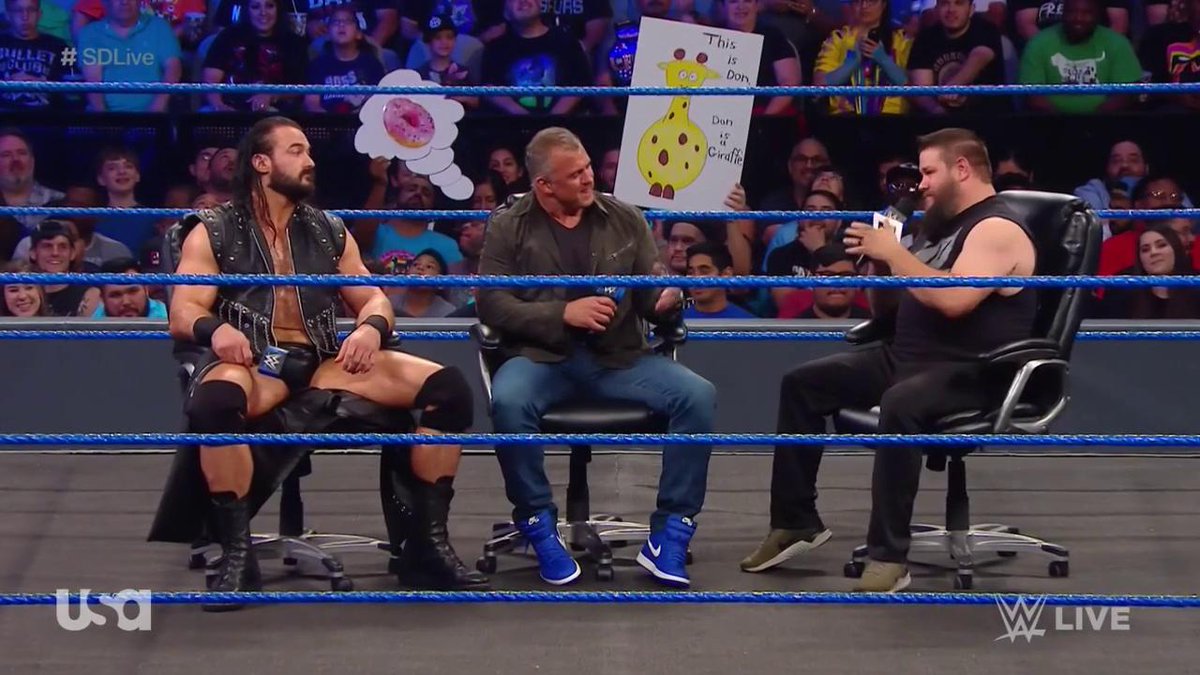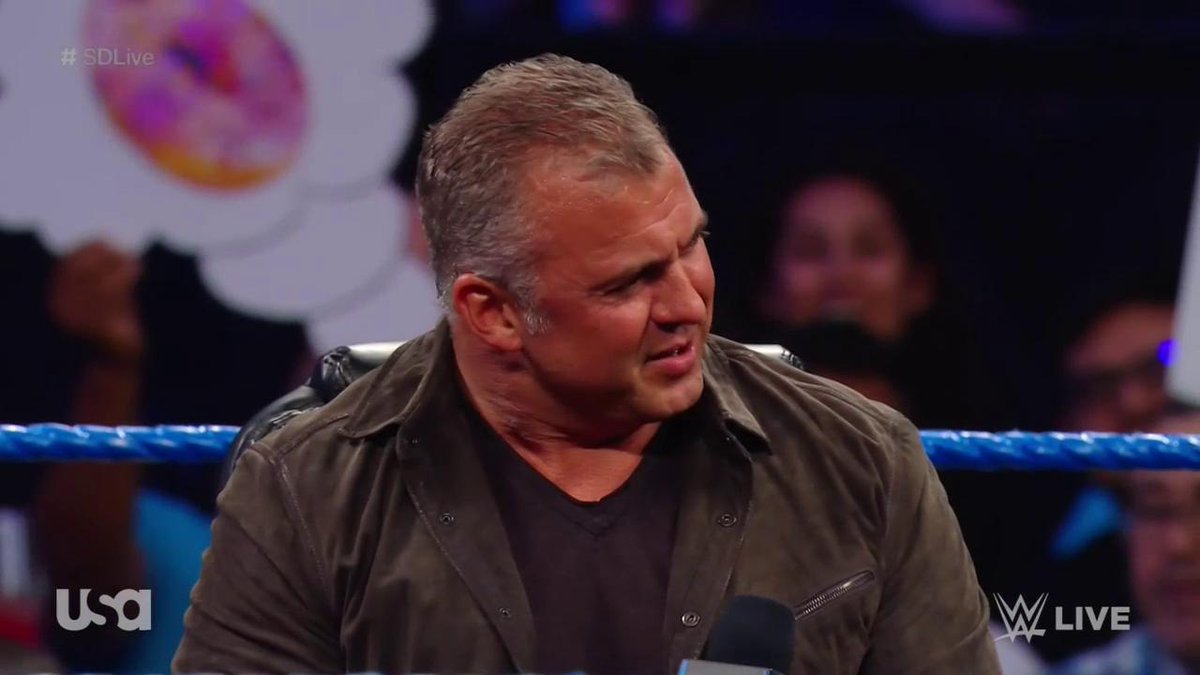 I KNEW IT.
---
6. hey was that
Some people suspect this was deliberate and they "accidentally" showed The Street Profits as a teaser because God knows the thing that's going to keep people watching Raw is a NXT tag team making an unannounced appearance to er talk backstage for a bit.
Anyway, I say it's a botch as I have ten of these to hit a week.
The Street Profits cameo at the start of Raw pic.twitter.com/sMYPr7B2EQ

— forever botchamania (@Maffewgregg) July 2, 2019
---
7. Will You Start The Fans Please
Major League Wrestling Fusion airs every week on YouTube and like a lot of indie companies, they film multiple shows at the same venue and release them across several weeks. Sometimes a crowd gets tired after sitting through five hours of wrestling and the post-production team is forced to add a little audio sweetening which is understandable, but only when it's done right and doesn't sound like No Mercy 64.
MLW Fusion is a fun weekly show with plenty of unique match-ups but HOLY SHIT at the fake crowd noise they insist on pumping in pic.twitter.com/ULoBcyCFQN

— forever botchamania (@Maffewgregg) July 2, 2019
8. Backyard To the Future
Game Changer Wrestling are an interesting company who aren't afraid to experiment and spent this last Friday playing tribute to the golden age of backyard wrestling. If I was being cheap, I could just post the dozens of deliberately-bad moves so I'll stick to Luke pulling a Wile E. Coyote and accidentally blasting fireworks into his own face.
HAAAAAAA #GCW #GCWBackyard @GCWrestling_
▶️https://t.co/BYHSqNdof4 pic.twitter.com/X10qnII41k

— Kayden/ケイデン?? (@KVR216) July 4, 2019
---
9. So Anyway
A drunk fan at Bumps and Brewses assaulted a girl, @BADDUDEtito sees it during his match, takes care of the fan mid match. Police were later called, apparently the fan tried to fight the police as well. pic.twitter.com/xgMCLv7HwQ

— SoCal UNCENSORED (@socaluncensored) June 30, 2019
Some more info can be found here but sadly it doesn't say who won the match.
---
10. And Finally
WHAT THE FUCK!!!!!! 630 CON GIRO SENTON THROUGH A DOOR!!!! @AlexZayne #GCWBACKYARD #GCW @GCWrestling_https://t.co/hW3vzscrhK pic.twitter.com/v64kYUa03i

— Italo Santana (@BulletClubIta) July 4, 2019
Ending this on the now-obligatory silly bit, here's one of the genuine highlights from GCW's Backyard Wrestling show so you can brag that you saw Alex Zayne before AEW signed him.
I've been Maffew, leave me alone.