1. Love Won't Count Me Out (but the ref might)
205 Live headlining this week so you know it's been a heel of a seven days.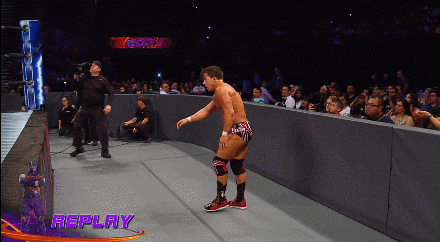 Jack Gallagher and the debuting Chad Gable tore it up to make sure people were talking about more than just Gable's new haircut. Gallagher took a German suplex to the outside and nearly made it to the ring but the impact of the big move was too much. Makes sense, what's the problem?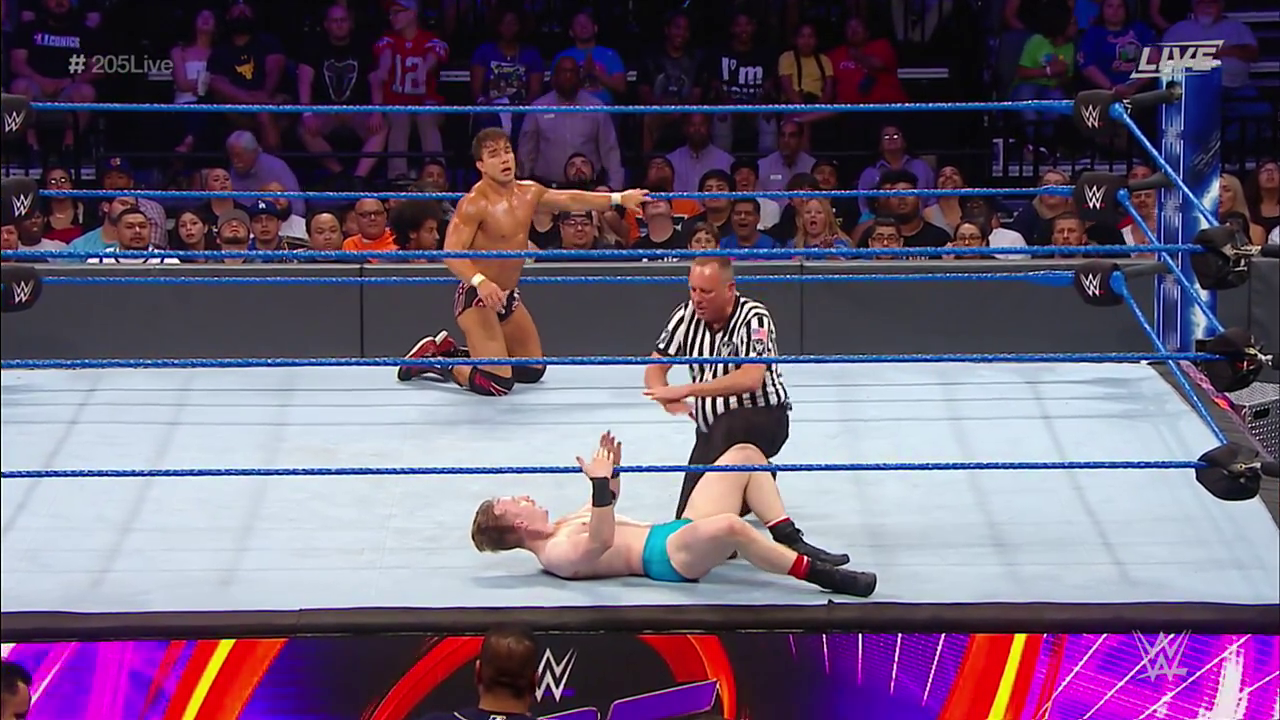 Turns out according to Meltzer and Alvarez, Gallagher wasn't supposed to get counted out. Although it made sense in the context of the match, the expressions of both men had "uh oh" written all over it and the referee declined Gable's request for a microphone and the rest of the show carried on to the enjoyment of literally dozens.