1. Joe Gotta Another Thing Coming
I'm typing this in the Tuscany Hotel in Chicago so let me tell you that all my enthusiasm is going into this week's column when I could be chilling with The Blue Meanie outside a pool. It's a good job MITB was recently, any easier and this article would type itself up.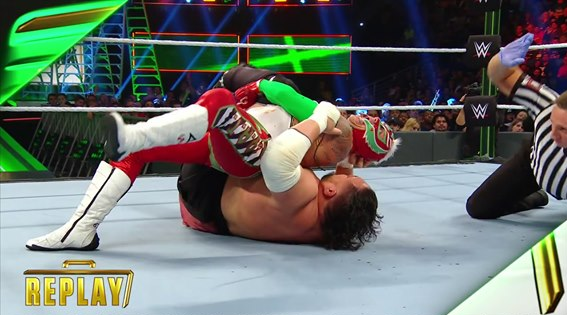 Samoa Joe took on Rey Mysterio in a WrestleMania rematch that lasted very quickly for two reasons: Joe got busted open like Ric Flair having an argument with one of his wives and the ref counted three despite Joe having his shoulder up.
There were many things going on in a short space of time, with the blood probably forcing them to skip to the end quicker than expected due to Kentucky's strict IF YOU'RE BLEEDING YOU END THE MATCH IN 30 SECONDS OR SUFFER THE CONSEQUENCES policy. Whether or not the tainted finish was supposed to happen so Joe could save (broken) face remains to be seen but the important thing to remember is Eddy is Dominick's real dad.
2. Nicholas Caged
The fine officiating continued in the godawful Miz vs. Shane McMahon cage match, with Miz giving Shane the stroke and covering for the pin.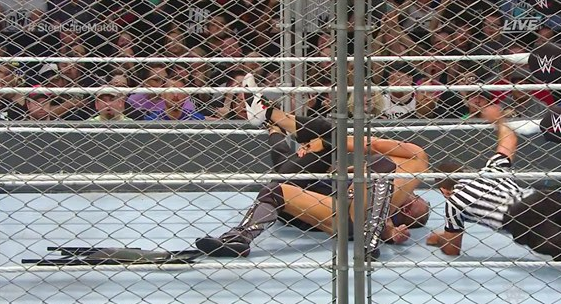 Shane got his foot on the rope and the ref stopped counting. The incredulous crowd started booing as the commentators joined in, with Cole incorrectly stating they didn't count "due to the no DQ" rule and Corey suggesting the ref was fearful for his job. Either way, Shane won due to sweat so it was clearly a serious match.