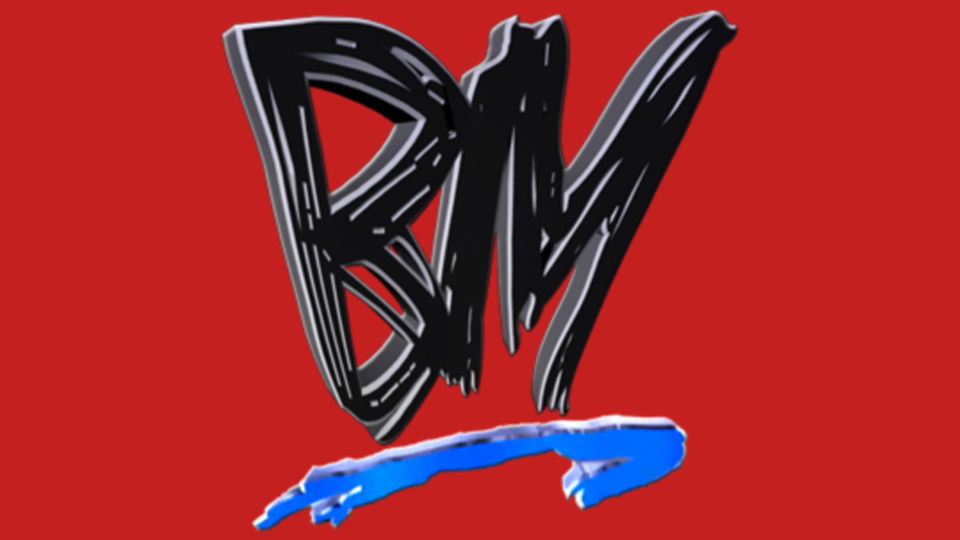 1. That Was A Long Week Away
Yes, yes it was! I attended wXw 16 Carat and was unable to stick to my duties as Botch Gatherer for the week. I apologise for this oversight, here's John Moxley swearing up a storm at the end of AEW Revolution.
I am gonna-

*riff*

HEY WHAT THE FUCK

(i'm making it up as i go along) pic.twitter.com/F1lqBbIPgN

— forever botchamania (@Maffewgregg) March 1, 2020
---
2. IT'S A BELT, NOT A SKIRT
Meanwhile on Raw, things were no better with the whole "stop yelling so loud" stuff.
Drew McIntyre sneak-attacked Brock Lesnar on the ramp and hit him so hard it made Brock (or an off-camera dude) remind Drew to get the title.
Drew McIntyre got caught up in the moment of beating down Brock Lesnar, but watch Brock tell Drew "pick up the title!" while he's selling, making sure they got the angle across properly.

I adore how focused Lesnar was on making Drew look great last night – amazing! #RAW pic.twitter.com/D4NzusO31L

— Alex McCarthy (@AlexM_talkSPORT) March 3, 2020
---
3. Besticles In The World
Daniel Bryan took on Drew Gulak in a first-time ever match at Elimination Chamber in what was a MOTN Contender.
Sadly because we can't have anything good in life, the match also had a fair amount of click-bait articles from others about how Bryan's Balls were visible in the suplex to the outside and the back suplex off the top rope.
We've censored them here but are clearly visible if you want to go find 'em for yourself. And we don't judge (much).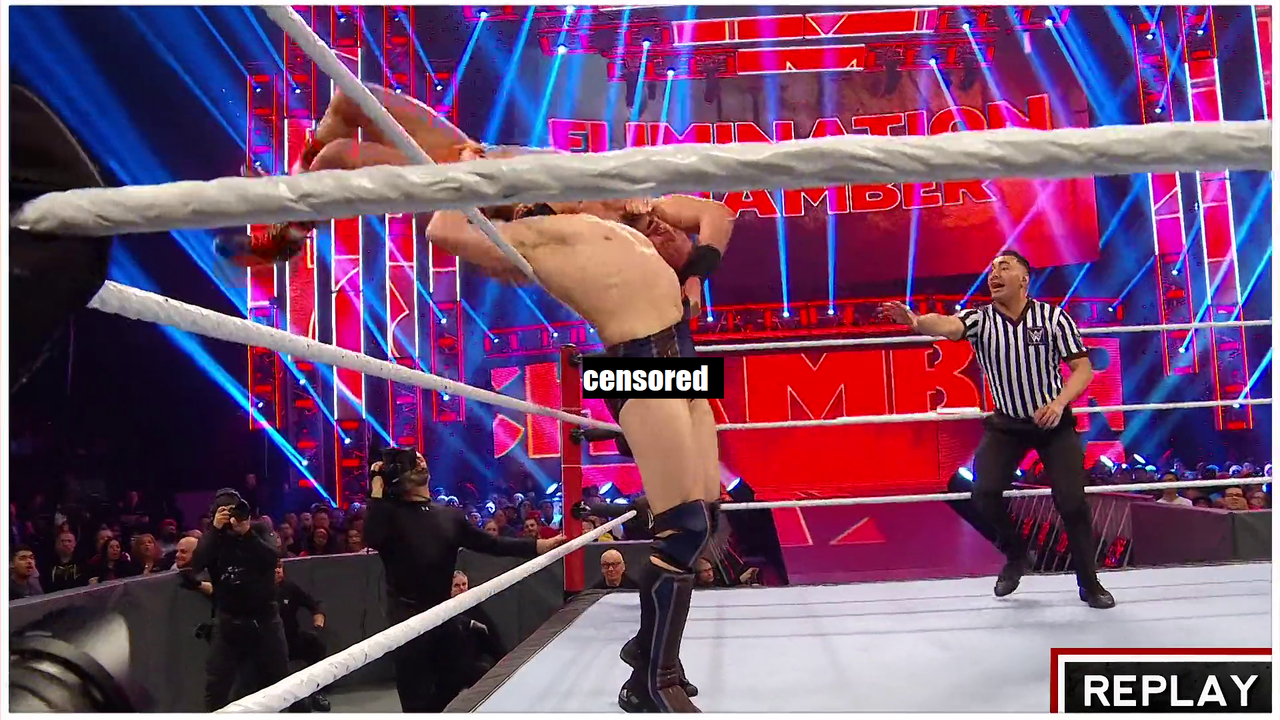 ---
4. Pirates Of The Has-Been
Tommy Dreamer was so excited to see the announcement of AEW's next PPV that he forgot to remove the watermark of the pirated stream he was using.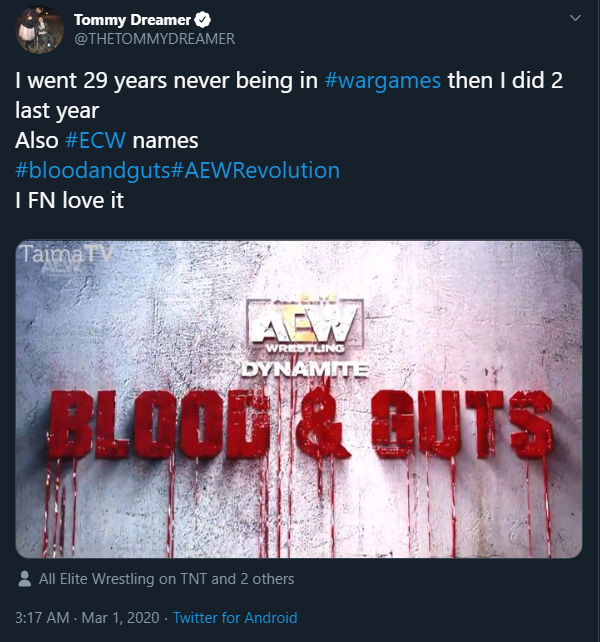 As the replies were quick to point out, Dreamer has been very open about his hatred of piracy over the years, but I guess it's not that bad if it's your money.
---
5. Dad, Who's The Universal Champion?
I don't know son, lemme check on WWE's instagram.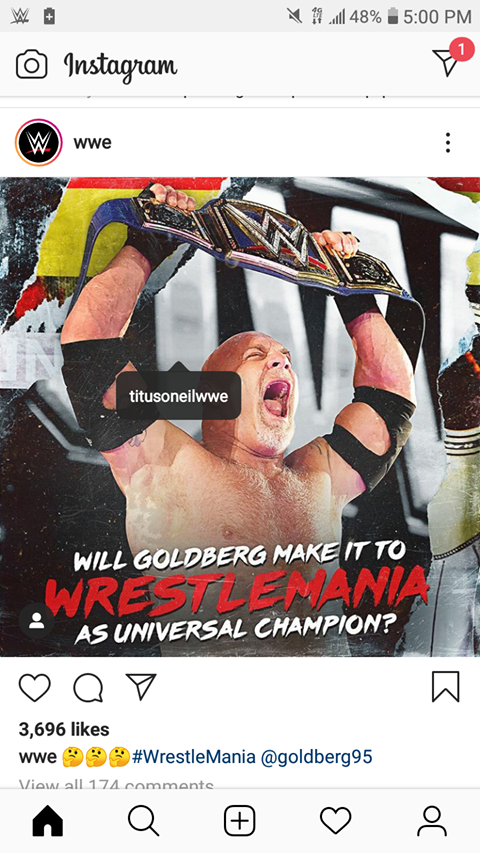 It's the barely mobile dude who's not been relevant since 2017, hope that helps son!
---
6. Funkin' Wagners
WWE proving that proof-reading is very important: A new T-shirt for Undertaker got announced this week but the very unfortunate message read on the back:
BE WEARY OF THE OLD MAN
Wary = feeling or showing caution about possible dangers or problems.
Weary = feeling or showing extreme tiredness, especially as a result of excessive exertion.
…then again, maybe it wasn't a typo.
---
7. Double Demo
UK's Love Of Wrestling event put out this impressive display of old-school talent to meet & greet.
But wait, let's look closer: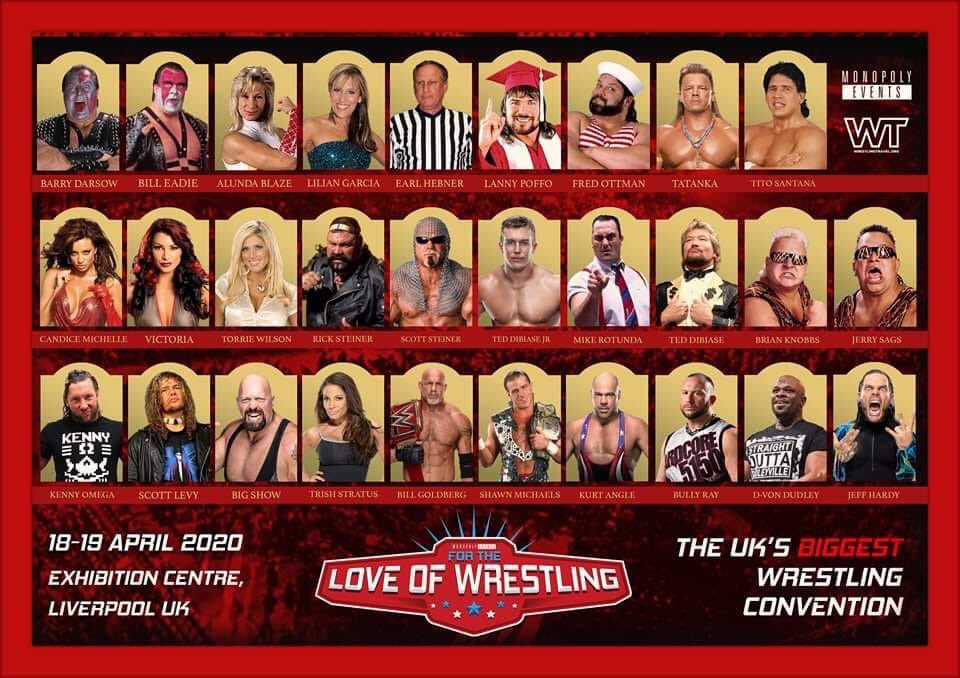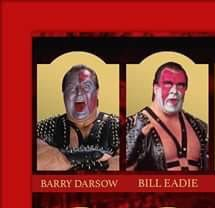 ---
8. He went "ow!" and Jungle Boy said "no you mean AEW"
Last week's Dynamite was surprisingly J.R.-problem free so of course something else had to happen instead.
As the Jurassic Trio were making their way to the ring, Luchasaurus accidentally kicked Marko Stunt in the face.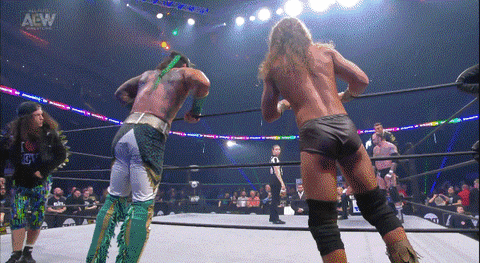 Marko was heard as saying "dammit, if I wasn't so tall he wouldn't have hit me."
---
9. "but I demand Jim Ross!!"
Alright alright fine.
Here's J.R. and Michael Hayes caught talking during an advert break for UWF in 1986.
I think this version was released accidentally onto a home video compilation as it wasn't shown this way on TV.
Whatever the case, it's hilarious hearing Hayes & Ross going at it.
Jim Ross and Michael Hayes dropping F-Bombs during the break and quickly transitioning back to professional wrestling announcers when they are back live. pic.twitter.com/MiHSvj402G

— Allan (@allan_cheapshot) March 14, 2020
---
10. And Finally
Here's Stan Hansen doing to the flower girl what this bleeding Coronavirus is doing to us all right now.
Stan Hansen rocks the flower girl. pic.twitter.com/IPIdd2AOXC

— cozy superkick ♻️ (@cozysuperkick) March 14, 2020
Right, that's your lot. Take care of yourselves, wash your hands and drink lots of water.