Botchamania
1. Bea Star
Bea showed improvement in her match with Britt Baker (MD) at AEW Full Gear because she managed to not kill anyone. But you could tell she was pulling her punches and kicks.
2. RELENLESS
Hey is that Darby Allin at ringside? That's cool, look at the effort he put into his outfit and his-
wait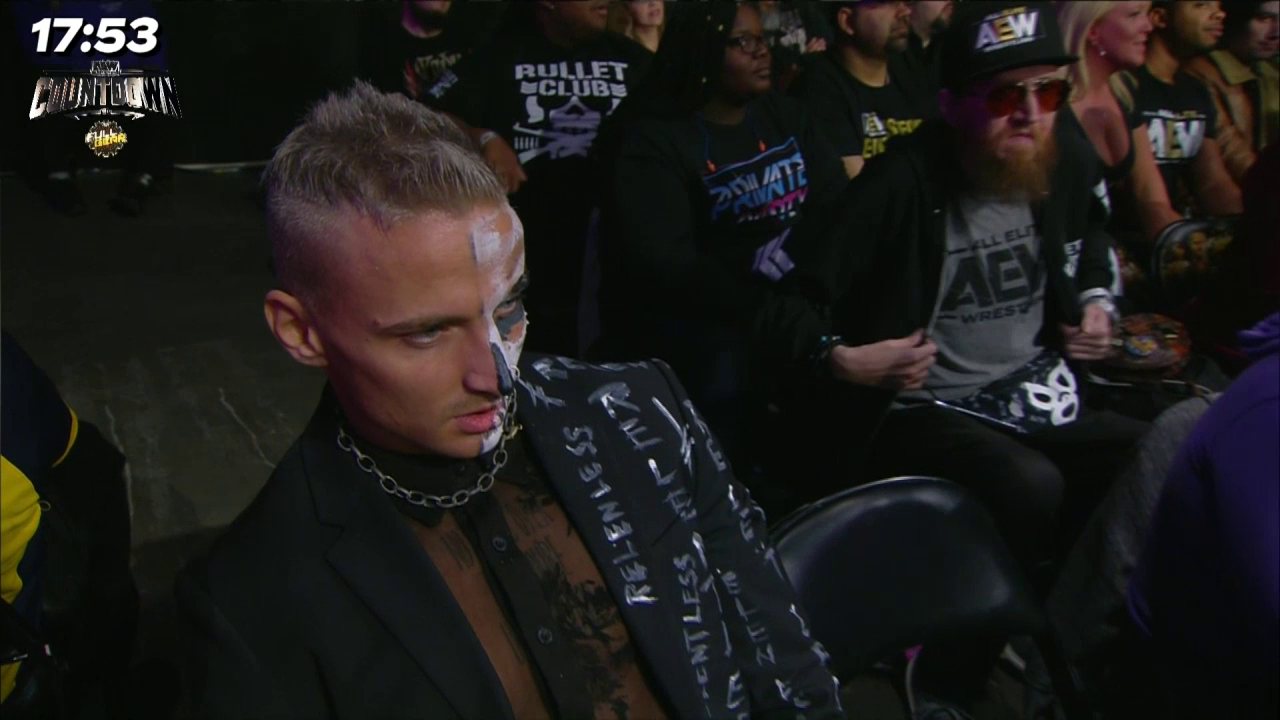 relenless

RELENLESS
3. "Ow, my eye! I'm not supposed to get entrance ramp in it!"
Cody vs. Jericho stole the show, even with Cody's impression of Marty going through the Barbershop Window.
Cody started bleeding upon impact, causing my IWC experts to praise Cody's ability to blade in mid-air.
Then they saw the replay and realised the reason he was bleeding was due to LANDING FACE-FIRST ON THE RAMP.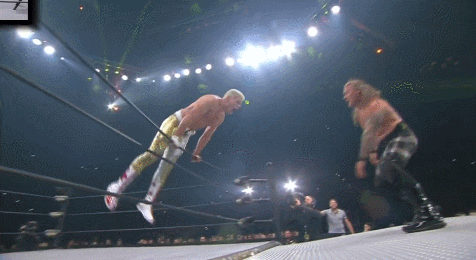 4. Wet Wet Wet
No spoilers but MJF was a dick on the PPV. So much so, that one fan insisted on dumping his drink all over him like he was a fire in a bin.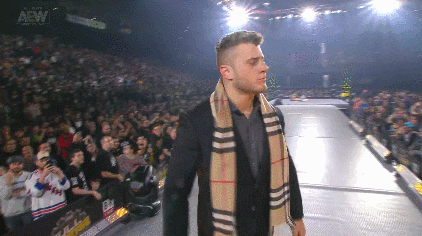 I mean, it's very possible it was a plant but I've got ten picks to make a week so I'm saying it was real beer.
5. THE ASS MAN COMETH
Thanks to John Blud for the memories that need to be re-shared.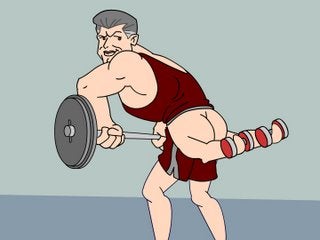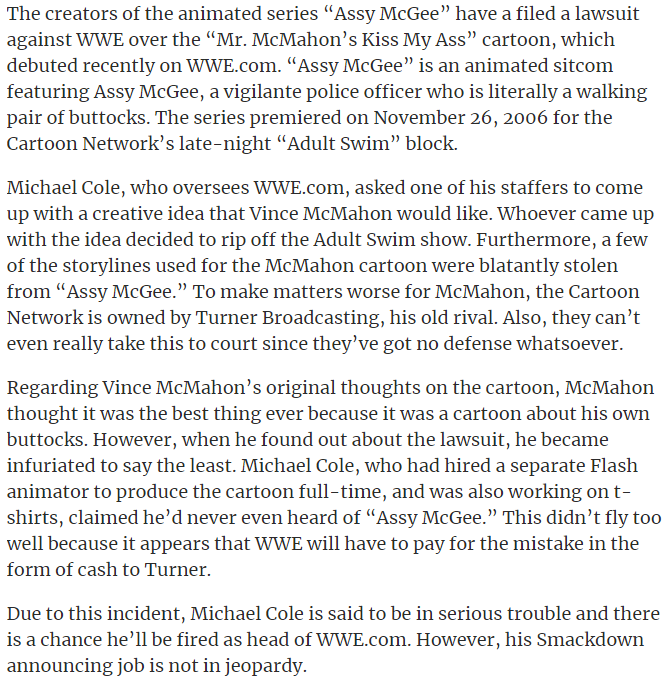 6. Manchester, somewhere
Raw aired from the UK this week so they aired one of those lovely video packages to remind us what it's famous for.

Except that last shot is from the other Etihad Stadium in Australia.
UK:
Australia:
7. Boop
WALTER showed up to answer Rollins' challenge for best in the UK (even though he's from Austria) and demonstrated how tough Imperium were by bopping Alexander Wolfe on the nose.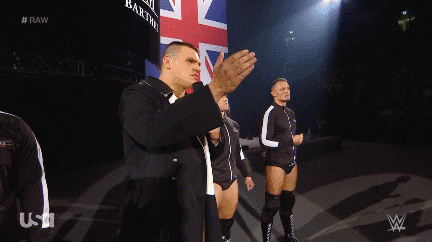 He didn't seem to mind.
8. BUILT FORD TOUGH
Montez Ford continued to impress by showing off his high-flying skills and WALTER declined by failing to kill Rollins or being able to catch Ford.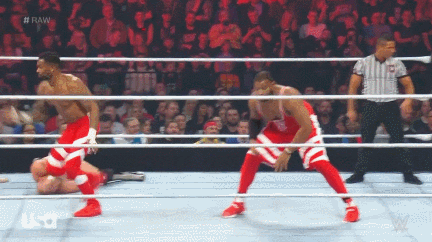 Luckily his back broke his fall.
9. And Now For The Weekly Dose Of CMLL
I have no idea what is happening in this GIF, please comment with your best suggestion.
10. And Finally
hey jim what was the name of that AEW PPV we just did
you were there
it was less than a week ago
hey jim what was the name of that AEW PPV pic.twitter.com/HaPKnRtEdD

— Maffewhausen (@Maffewgregg) November 15, 2019
I've been maffew, keep on reaching for the stars (then falling over)