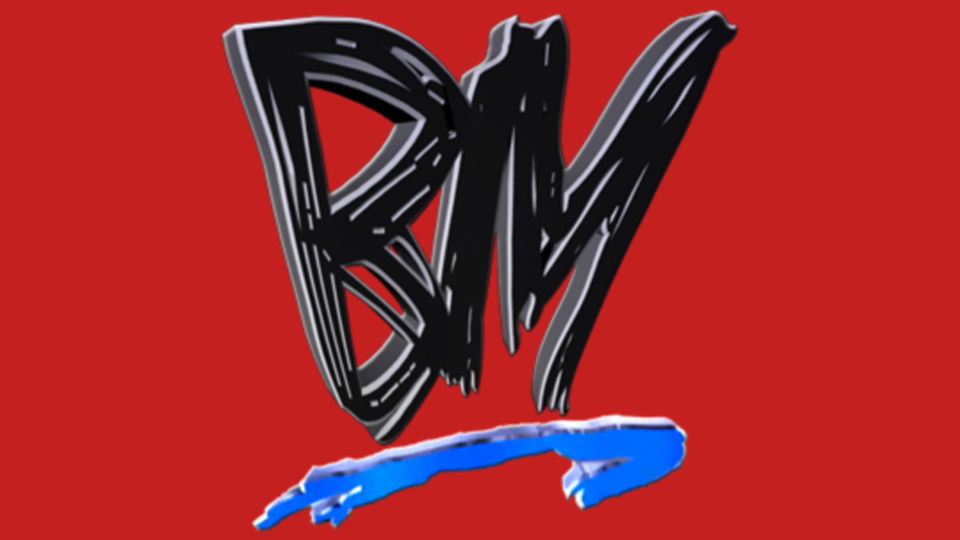 1. Watch Out
PAC and Omega went at it at AEW All Out, with both men doing their best to take out one another and the ring-side barriers.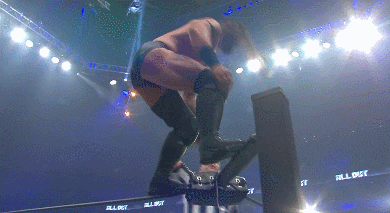 Omega would be OK and PAC is still a bastard.
---
2. Spell It Out
It was a hell of a weekend for typos across the various shows, here's a selection that'll make you go "why don't they have auto-correct in video editing software yet?"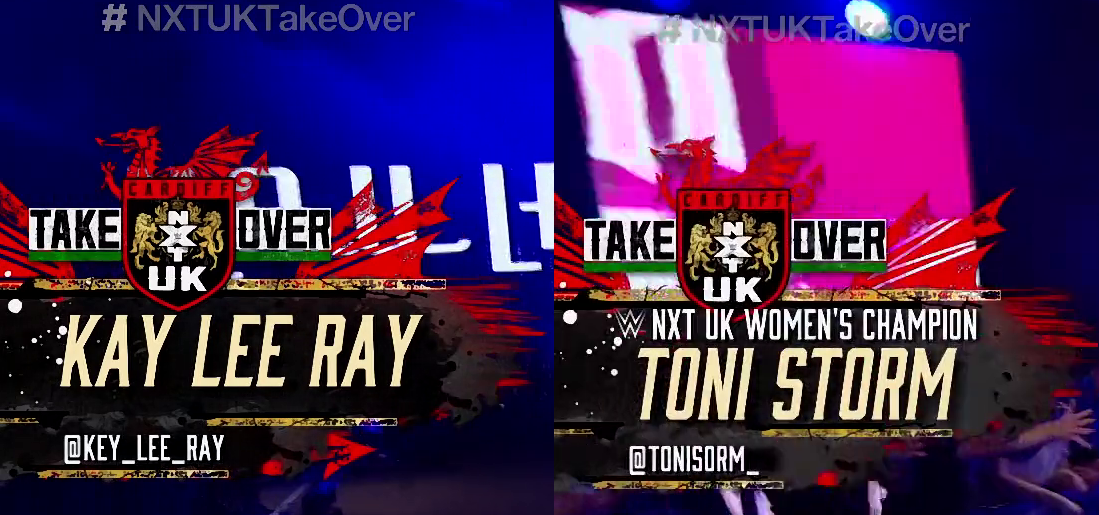 KEY_LEE_RAY & TONISORM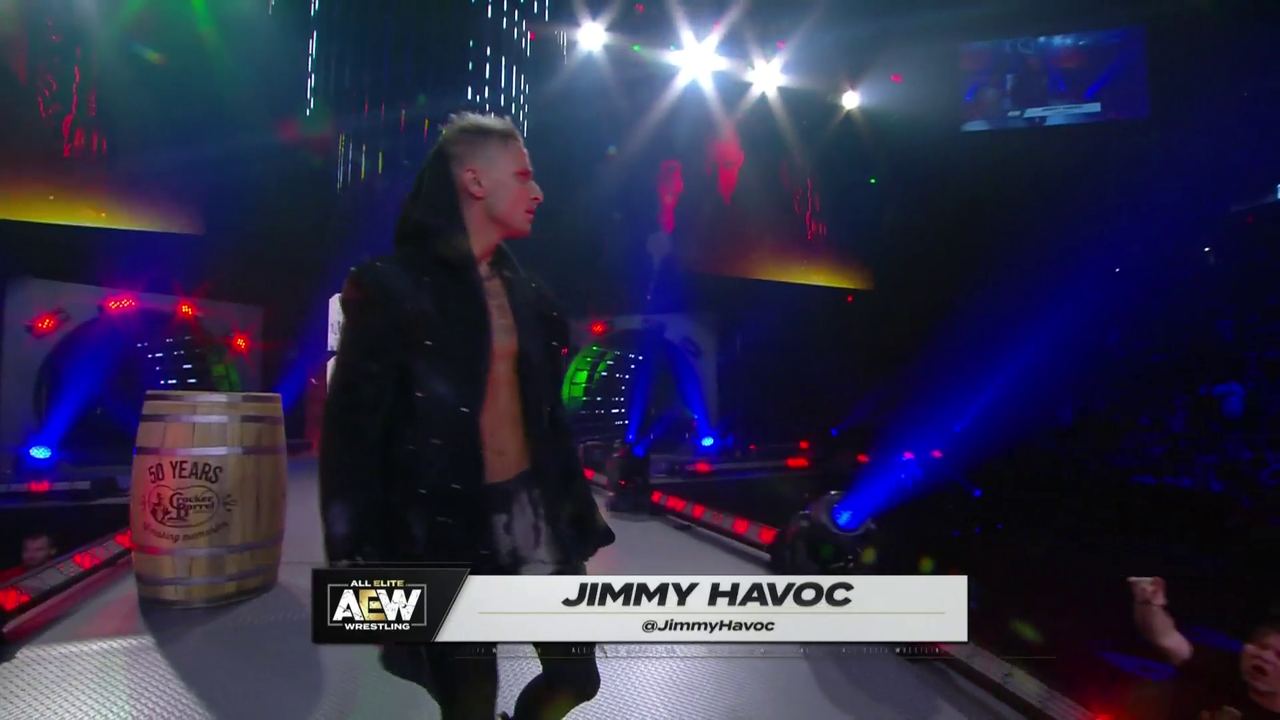 "Jimmy Havoc" (that's Darby Allin)
"Mark Owens" of Aussie Open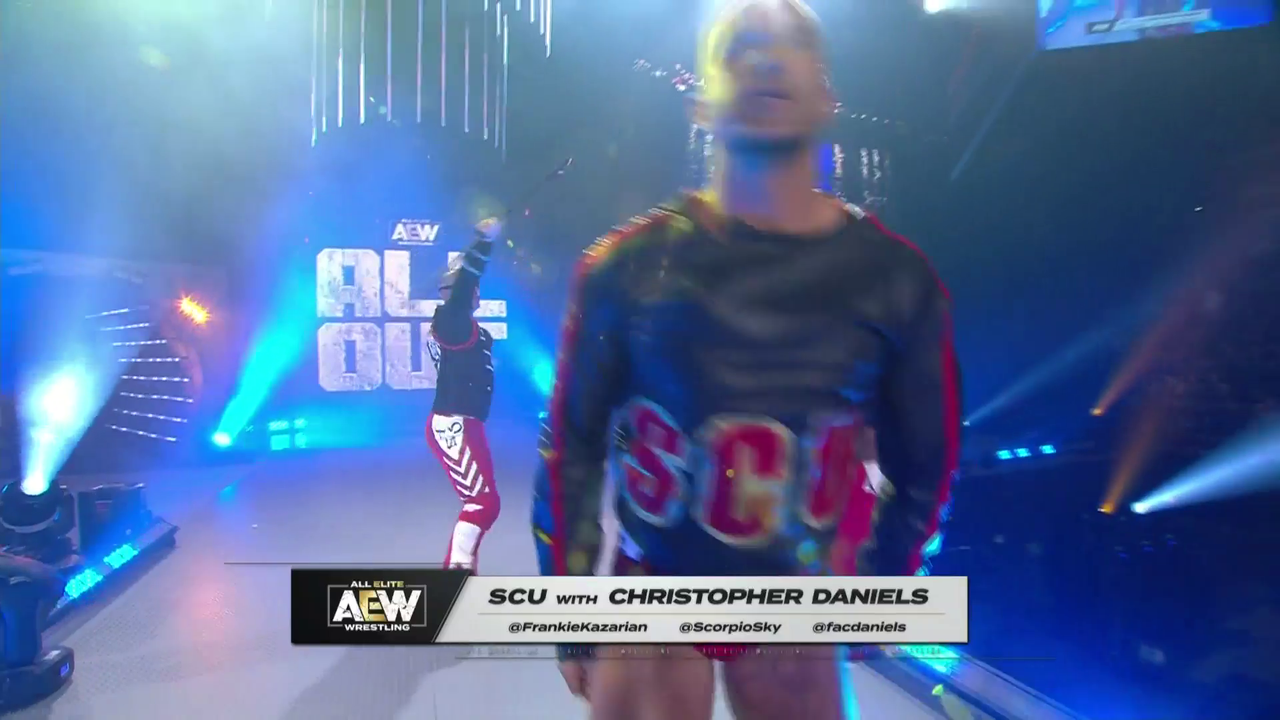 "SCU with Christopher Daniels" doesn't make sense, it's like saying "Evolution with HHH."
---
3. All Ow
Pac and Omega again, this time the half-horse half-Geordie couldn't complete a Reverse Frankensteiner and we got an awkward moment of deciding who got hurt.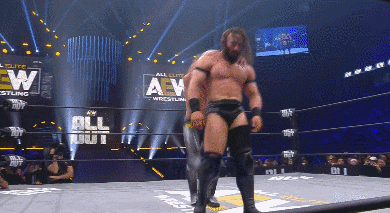 It went down well live.
Sorry wrestling fans, this was my fault. ? pic.twitter.com/0nMT2aik1q

— RobViper (@RobViper) September 1, 2019
---
4. Ring Out
During the Joe Coffey vs. Dave Mastiff match, the top rope flew off (deliberately).
This lead to Coffey attempting his double jump body-press and falling on his arse.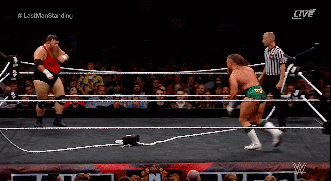 Or maybe it was to show the ring was damaged. I actually have no idea why he attempted this when even the Guide Dogs in attendance could tell the top rope was gone.
---
5. Just Popping Out
G-Raver decided to live dangerously by taking a hideously unintended bump during the GCW/BLP 2 Cups Stuffed match during AEW weekend.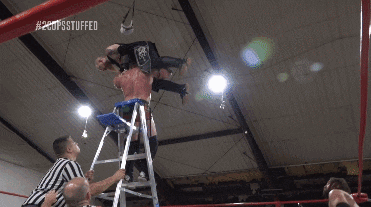 G-Raver would do EVEN WORSE to himself later on but there's no way to show it on here without upsetting advertisers but it was so bad he needed to set up a GoFundMe so if you enjoy seeing the crazy get fall to his doom, go give him money.
---
6. Dog Out
One of the most criticised moments of All Out was Cody making his grand entrance with fireworks and pyro…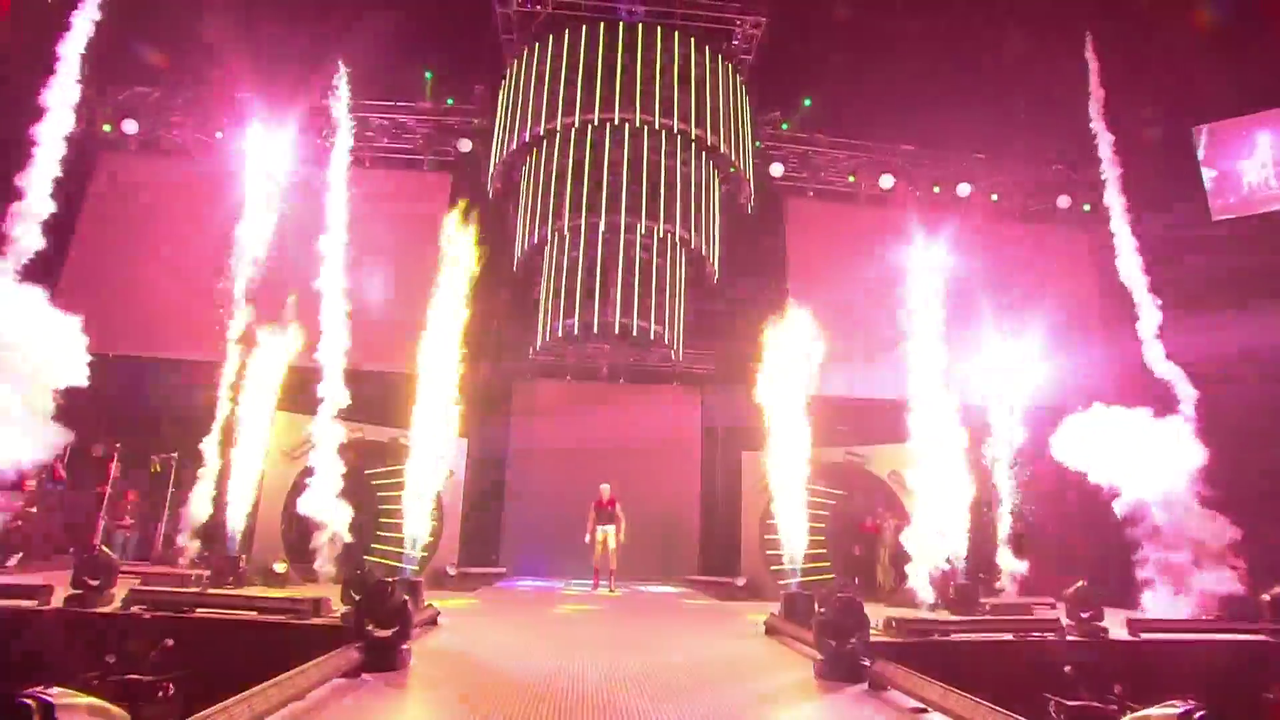 Only to bring out his lovely dog Pharaoh who was clearly not wanting to be there (in case you're not a dog person: dogs HATE fireworks due to the loud noise and a dog's instinct is to get away from the source.)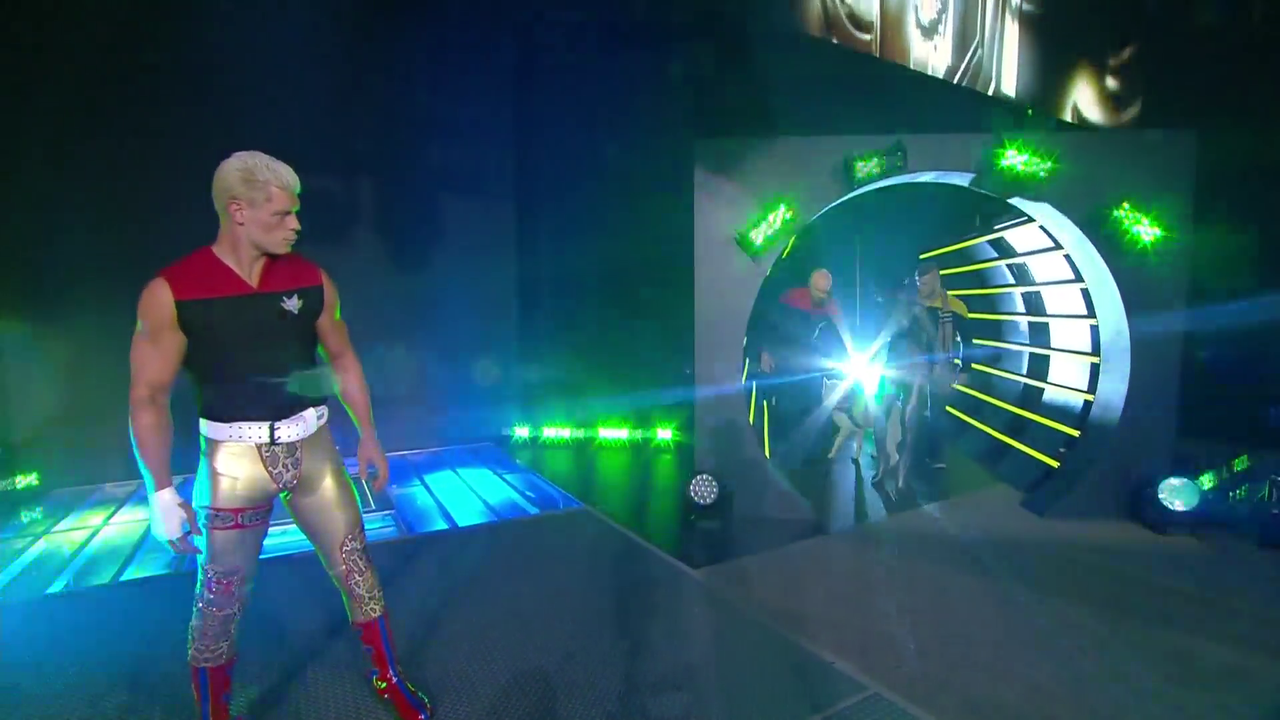 The poor thing was dragged from the entrance way and down the ramp until MJF took it backstage and the match continued.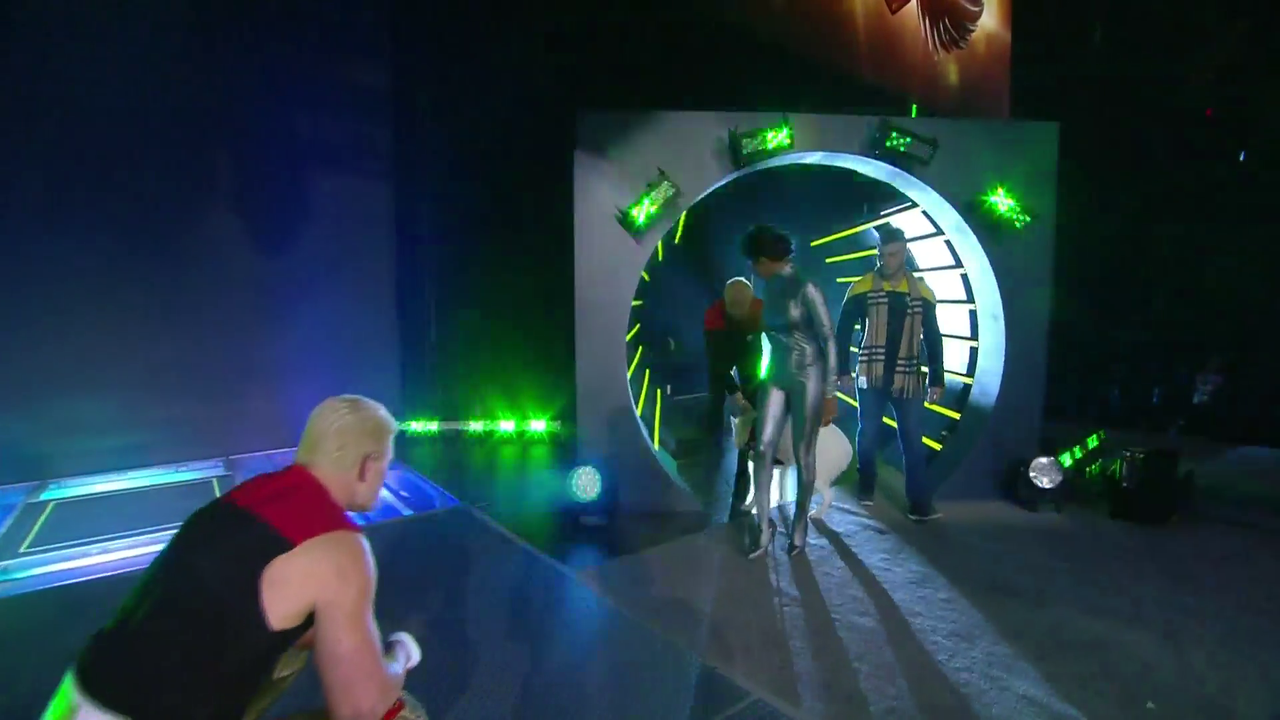 Tony Khan had to comment on the matter later:
"Pharoah's fine and I'm glad Pharoah's fine and no I would not ever do that again and Brandi was not thrilled with Cody."

"It was not my idea and no I would not have put Pharoah in that situation. I do really like having Pharoah at the shows and he's a great dog."
---
7. Leave It Out
Oh and I'd be amiss if I didn't mention the insanely awkward sequence between Bea Priestley and Sadie Gibbs that definitely didn't result in Sadie taking a swing backstage on Bea and those should be taken as viscous rumours until proven correct.
Just a couple of normal peers who get along well having a regular, good match. pic.twitter.com/1A0Jds57hz

— Barry (@TheBarrylad) September 2, 2019
---
8. CMLL Out
And now the weekly update on what wacky thing CMLL is doing this week and OH BOY.
This snapshot is from their televised press conference for their Aniversario mega-show and according to cubsfan:
the concept here is the CMLL programming department was so shocked by having a cage match that they didn't have a contract ready and had to just scrawl something on the back of another contract and they're showing it off to show how serious they are about everything. The reality is everyone outside of CMLL looked at this and laughed, and they never should've shown it on camera.
---
9. Knocked Out
In the West, concussions and CTE are taken very seriously and sometimes matches are stopped as soon as the symptoms are detected.
In Japan, it's the 1600s and the way of the Samurai is still law.
Kenta looked badly concussed at NJPW Royal Quest. ? pic.twitter.com/QVpc6M81mT

— Meltzer Said What? (@MeltzerSaidWhat) September 2, 2019
---
10. And Finally
Nothing funny happened this week but GCW/BLP finally booked my dream match of Shane Mercer vs. Logan Stunt and I need to share this beauty.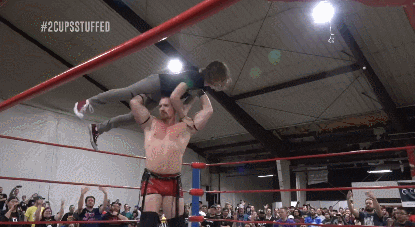 I've been Maffew, stay hydrated.