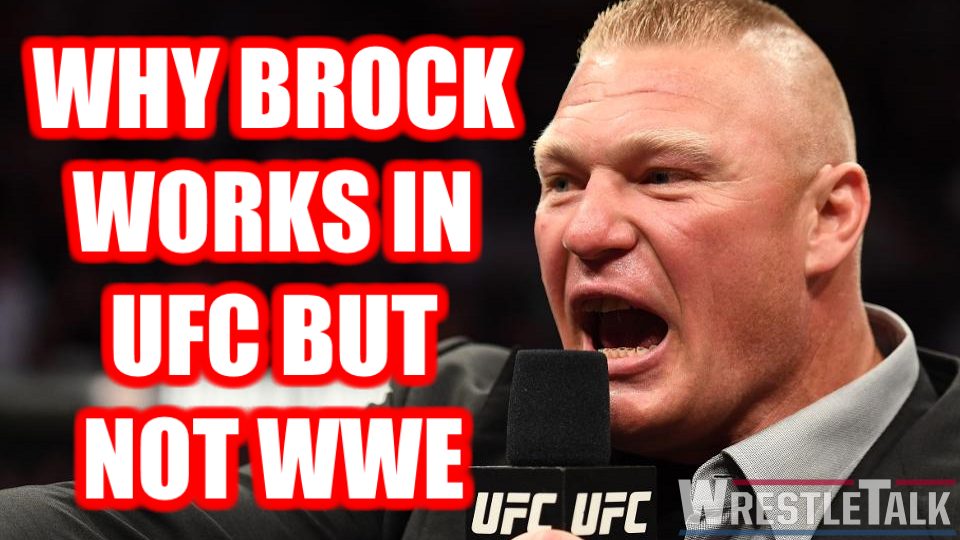 There was a certain nervous energy in the air at the T-Mobile Arena in Las Vegas as Brock Lesnar, flanked by UFC President Dana White, made his way to a vacant ringside seat to watch the UFC Heavyweight title contest unfold. The questions of why Brock was there and what he intended to do threatened to overshadow what was sure to be an amazing fight for the company's top belt.
One Daniel Cormier victory later and less than thirty seconds into his post-fight interview, Lesnar would answer those questions by storming into the octagon and shoving the newly-crowned UFC Heavyweight Champion to the canvas. The crowd roared with delight, fully appreciating the message behind the relatively simple gesture – Brock was coming back to the UFC and, more importantly, he was there to challenge the champion.
(Warning – Contains Strong Language)
https://www.youtube.com/watch?v=ymltxEqxWSA
This confrontation at UFC 226 in July was the most definitive confirmation we'd received of a long-circulating rumour: Brock Lesnar would be leaving the WWE and re-joining the UFC. With SummerSlam fast approaching, Sunday may be the last time that fans get to see the 'Beast Incarnate' compete in a WWE ring for a long time, possibly ever. And yet, this eventuality wasn't greeted with anger or frustration by the wrestling community. While the UFC has been abuzz since Brock confronted Cormier, the WWE Universe has largely reacted to his rumoured departure with a sense of relief. Going into Sunday's pay-per-view, many are even hoping for a Roman Reigns victory (or a Money In The Bank cash-in), so that their Brock Lesnar nightmare can finally end.
But how is it that two groups of fans can react in such diametrically opposing ways? How can one man be so polarising, generating glee in one arena while being spurned in another? Many explanations are proffered on the topic of why Brock is failing in the WWE. But clear answers are often obscured by emotion and conjecture. Why does it feel like Brock has exhausted all of his goodwill? In what follows, we look at some of the more common explanations in an attempt to properly understand where things went so wrong.