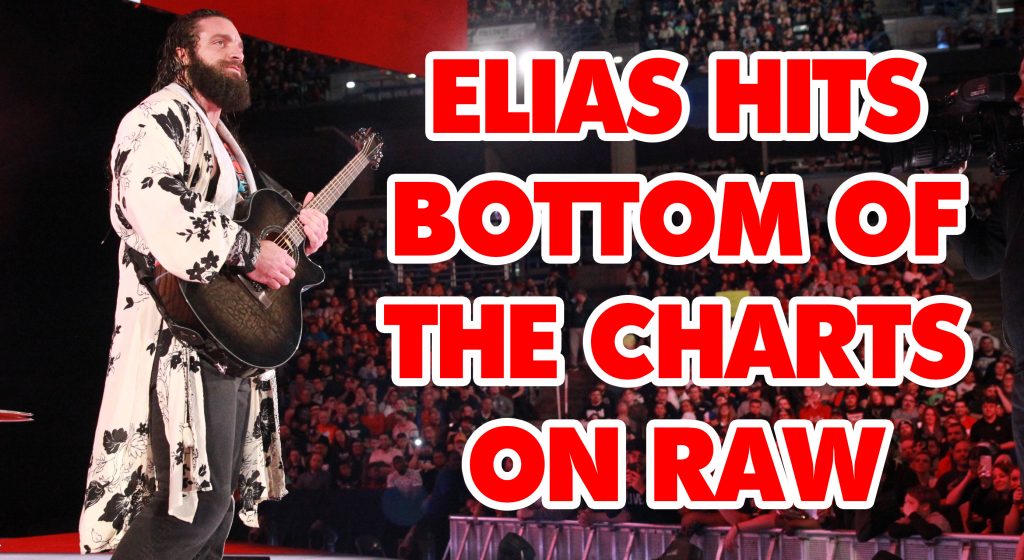 Between 2008-2013, current WWE superstar, Elias wrestled on the US independent circuit under the ring name, Heavy Metal Jesus. Perhaps that name was more befitting his philosophic approach to promos.
In April of last year, Elias made his debut on Raw (as Elias Sampson) to mixed crowd reactions after having rocked his way through the NXT roster. I didn't understand why the man who possesses more talent than most of the WWE main roster combined in his little pinky finger didn't get the reaction he truly deserved from the start. I won't even begin to share my thoughts regarding Corey Graves' desecration of Elias on a weekly basis. The bookies bet: Graves is jealous because Elias is in the spotlight while he's barely on camera. But that's another story.
As time went by, fortunately the WWE Universe saw what I saw from the very beginning and finally got Elias. The man has everything required to be a main eventer. He has the in-ring ability, the promo skills, the body, the gimmick and that thing which is oh so elusive these days, the all-important "it" factor.
Some of you may ask, what is this "it" factor? I'll tell you:
Many moons ago WWE was filled with mythical larger than life superstars who possessed "it". I will go straight to the most obvious comparison to Elias – Macho Man Randy Savage. Randy was a guy you couldn't wait to see. It wasn't just his colorful and creative costumes. It wasn't just his promos or in-ring athleticism. It was something else. Something unseen that kept you wanting more. The mysterious "it" factor, and I'm here to point out that Elias has "it" too.
The "it" factor is why fans, even those who boo, can't wait to see Elias on a weekly basis. I'd be willing to bet that even Corey Graves secretly owns an Elias action figure which he has set atop a dresser in his bedroom located in his Mom's basement.
On Raw, myself along with the WWE audience worldwide were devastated when Elias was trashed in a Symphony of Destruction match by Braun Strowman.
My question is: why would WWE squash one of its biggest and brightest stars, literally by one of its other biggest and brightest stars? I'll leave that for you to speculate on.
That aside, even though he lost the match last night I just want you all to know – I Walk With Elias.