FTW Championship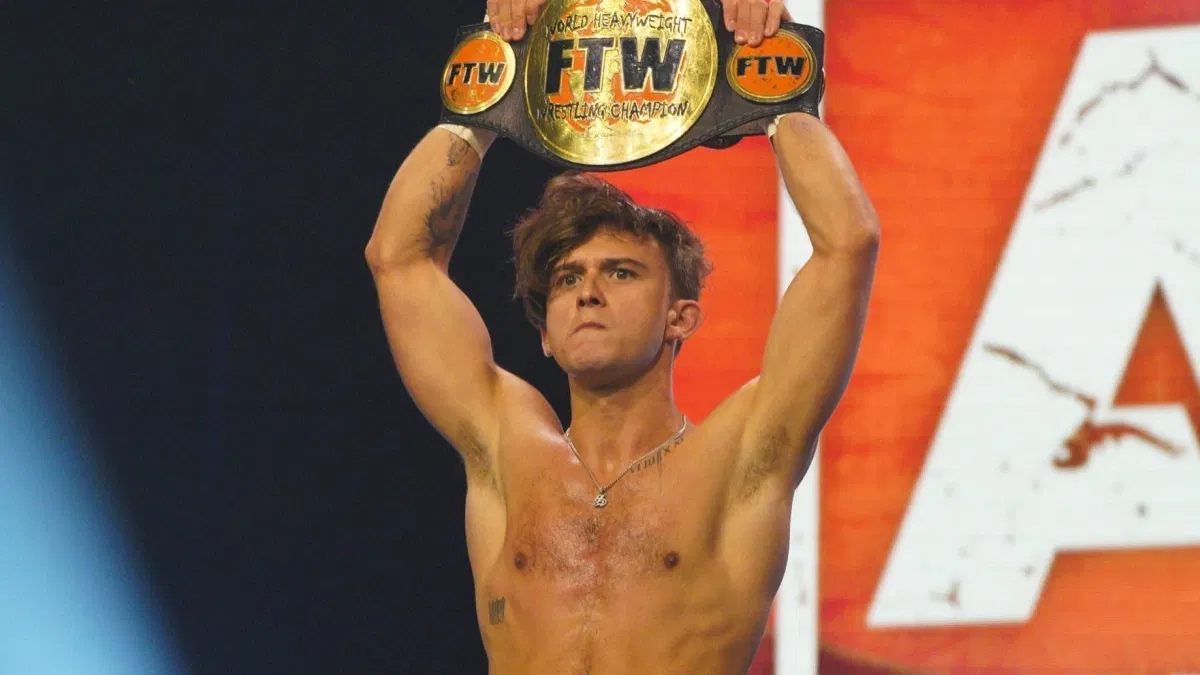 The FTW belt looks like the cow they got the leather for the strap from was left out in the sun too long and got really bad sunburn.
I don't know who told Taz that orange is his color, but it has no place on a wrestling belt; not even a renegade outlaw title like this one.
The current iteration of the FTW Title definitely doesn't look as bad as the original one did, with its neon orange strap and plates that looked like they were stolen from the dumpsters of better wrestling promotions (which, considering it debuted in ECW, I wouldn't rule out), but it's still not great.
Current champion Hook kind of makes the belt work, but that's only because he's Hook.
He could make a belt made out of paper and glitter work.
But that isn't enough to rescue this ugly belt from the bottom spot.