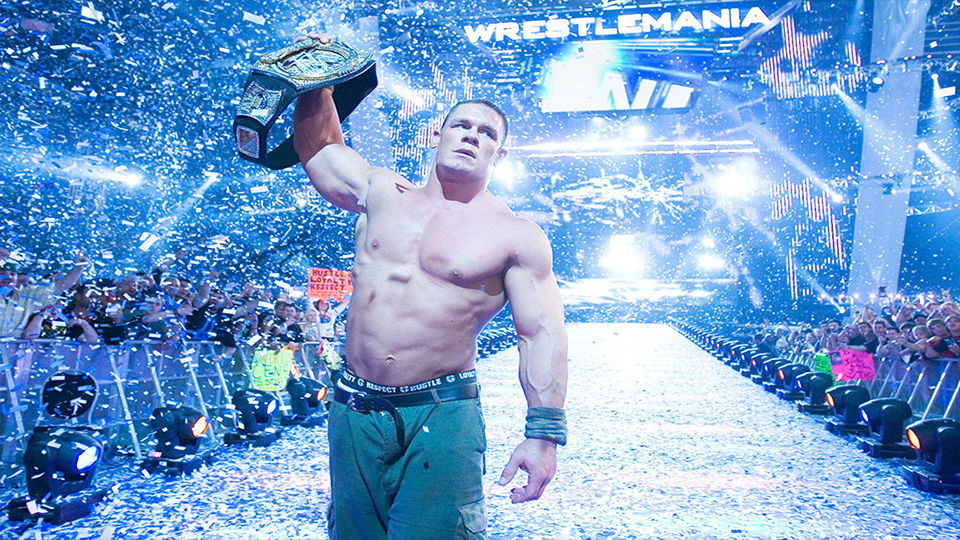 John Cena has served as the face of WWE since winning the WWE Championship at WrestleMania 21. He has starred in movies and has had countless memorable matches, but how has Cena fared at WrestleMania?
It is true that Cena had more big matches at WrestleMania than anyone while at his peak but he hasn't had the same level of quality as other long-tenured stars. Whether the matches have been short, long, or anywhere in between, there have always been people talking about John Cena at WrestleMania. We have gone through his fourteen WrestleMania matches and ranked them as best we could. If you disagree with our choices make sure you yell at us on Twitter.
---
14. John Cena vs. The Undertaker – WrestleMania 34
There was a time when Cena wrestling the Undertaker at WrestleMania was a legitimate dream match. The two had very rarely interacted with one another during their careers and so when they were set to compete at WrestleMania 34 many eyebrows raised.
However, this match was simply too many years too late. Undertaker was not the same performer that he had been years earlier and his match with Cena ended up being basically a squash. It went less than three minutes in total and left fans extremely disappointed. It simply would have been better if the match had not happened at all.
---
13. John Cena vs. The Miz – WrestleMania XXVII
It seems like a lifetime ago that The Miz main evented WrestleMania. There were a lot of things that went into making this match as bad as it ended up being.
Miz has never been a good worker, and calling on him to wrestle a main event style match at WrestleMania was a mistake. While Cena has been able to have phenomenal matches over the years, it was often due to his opponent being better than him. This was his turn to be the veteran who leads the younger star to a great match and it simply did not work out that way. The match ending in a double count-out did not help matters. The Rock emerged to restart the match before hitting Cena with a Rock Bottom.
This match was a prequel to the main event the following year. A fact that compromised any promise this match may have had.
---
12. John Cena vs. JBL – WrestleMania 21
JBL has called the decision to not have this match main event WrestleMania 21 a debacle. Seeing the quality of it would convince you otherwise.
It is true that being in the main event may have elevated the start of Cena's run as WWE poster boy, but this match was just no good bell to bell. Cena was beaten down for ten minutes before mounting a comeback and pinning JBL with an FU. The hate for Cena had not yet begun so people were happy to see him win his first WWE Championship but the real main event of Triple H vs. Batista was a far bigger match at the time.
---
11. John Cena vs. The Big Show – WrestleMania XX
John Cena's in-ring WrestleMania debut took place at WrestleMania XX. He opened the show with a United States Championship match against The Big Show.
Cena was still in his infancy as a performer at this time and the match that resulted was not very good. He and Big Show engaged in a slow match that plodded along until Cena managed to hit the FU on Big Show for the finish. This was before Cena had hit Big Show, The Great Khali, Mark Henry, and Viscera with the move so it was really quite impressive at the time.