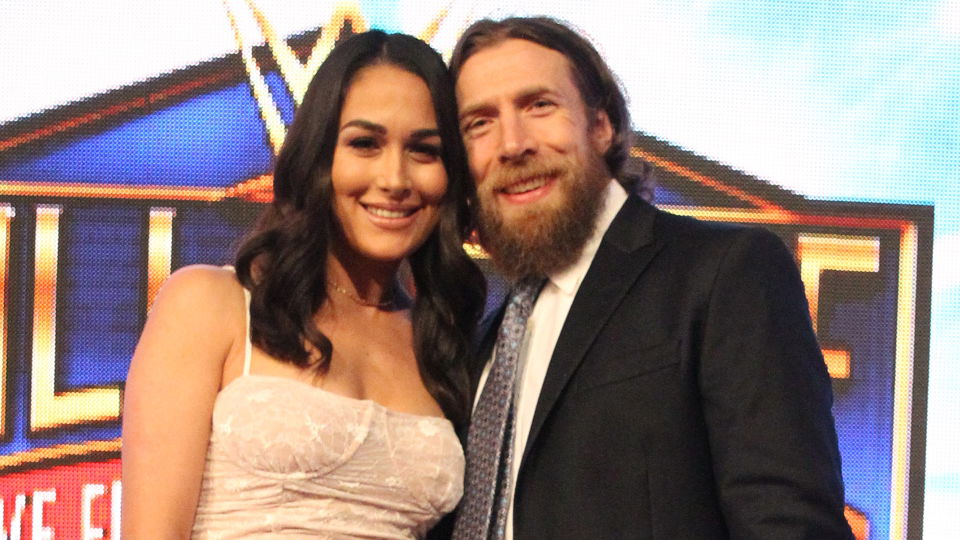 Love is truly in the air in WWE at the moment, with Becky Lynch and Seth Rollins getting engaged, and Drake Maverick and Renee Michelle doing their best to consummate their marriage all over the 24/7 title belt.
Finn Balor and Peyton Royce also got married this past week, and let's not forget WWE legend Dwayne "The Rock" Johnson who also married his long-term girlfriend recently.
Like Maverick and Michelle, there are quite a few real life married couple in WWE, and here they all are in their romantic glory.
---
Montez Ford and Bianca Belair
When: 2018
Mixed tag rating: 8/10
---
Natalya & Tyson Kidd
When: 2013
Mixed tag rating: 4/10
---
Jimmy Uso & Naomi
When: 2014
Mixed tag rating: 7/10
---
Aleister Black & Zelina Vega
When: 2018
Mixed tag rating: 6/10
---
Daniel Bryan & Brie Bella
When: 2014
Mixed tag rating: 7/10
---
Rusev & Lana
When: 2016
Mixed tag rating: 5/10
---
Miz & Maryse
When: 2014
Mixed tag rating: 6/10
---
Mike & Maria Kanellis
When: 2014
Mixed tag rating: 4/10
---
Nikki Cross & Killian Dain
When: 2019
Mixed tag rating: 7/10
---
Sarah Logan & Erik
When: 2018
Mixed tag rating: 6.5/10
---
Drake Maverick & Renee Michelle
When: 2019
Mixed tag rating: 5/10
---
HHH & Stephanie
When: 2003
Mixed tag rating: 10/10 (they terrify me)