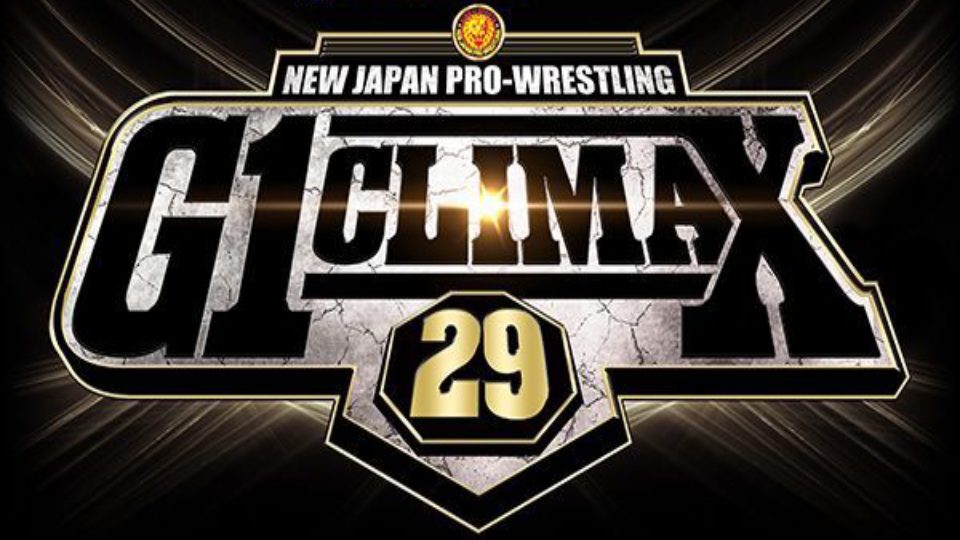 The G1 Climax is fast approaching and there is a mix of new faces and familiar ones making up the field. Seven of the participants from last year's tournament will not be returning this year. This means that there are seven new competitors appearing, and some of them for the first time ever.
Here we will be breaking down all 20 participants in the G1 Climax. We will be going over the odds of each wrestler winning the tournament, whether it be near impossible or a favourite.
---
A Block – Lance Archer 1/10
Lance Archer will be competing in the tournament for the first time since 2014. Archer has been in a tag team for years and now will be back in a singles role. However, he is not winning this tournament.
The A Block is incredibly stacked this year. Big players like Kazuchika Okada, Hiroshi Tanahashi and Kota Ibushi fill out the block and that means Archer will not be picking up many wins. He probably has the worst odds of winning the tournament, but look for a possible upset win over Will Ospreay on the first night of competition.
---
B Block – Jeff Cobb 3/10
Jeff Cobb is a tremendously talented performer and should be expected to have some great matches. Matchups with guys like Tomohiro Ishii, Tetsuya Naito and Jon Moxley should have fans salivating.
While his matches will be good, fans should not expect Cobb to win his block. Cobb has had limited experience in New Japan and while he has been the NEVER Openweight Champion, he is still a Ring of Honor performer primarily.
It is unlikely that New Japan would have someone who is not a full-time performer win the tournament.
---
A Block – EVIL 5/10
EVIL has been the focus of some tension in Los Ingobernables de Japon as of late. This tension could possibly see EVIL breaking out on his own away from the stable in the near future.
He has had some big performances in previous G1 Climaxes and could be in line for a push. However, the depth of the A Block could also force EVIL down the standings. He is a big star but this simply might not be his year. 5/10 don't put money on it.
---
B Block – Hirooki Goto 5/10
After finding his way into the G1 Climax Finals in 2016, Hirooki Goto has been unable to replicate that success in the two years that have followed. He has had incredible matches with guys like Kenny Omega and Tomohiro Ishii but the wins have not been coming.
Goto has been fodder for Jay White in the last few months and will get another crack at 'Switchblade' in the tournament. He is in a position where it seems like he is able to be an upper-midcarder in the promotion with only a slight possibility of moving up. He'll have some good matches but this one seems unlikely.
---
A Block – Bad Luck Fale 2/10
Bad Luck Fale's stock has taken a dive in the last few years. He has never been a great worker but it has been a few years since he was positioned at the top of the card. The former IWGP Intercontinental Champion would now appear to be one of the weakest workers in the tournament.
He will pick up a few wins because he always does but it would seem impossible to consider him going to the finals or winning. Hopefully he will stay away from the interference-heavy matches he had last year.
---
B Block – Tomohiro Ishii 7/10
Tomohiro Ishii could be a big one to watch this year. The B Block does not have a clear cut favourite to make it to the finals and Ishii could sneak in with a strong performance. Ishii had an amazing showing in last year's tournament but just missed out on the finals.
This year's B Block is far less stacked with elite talent compared to last year. It would be a slight surprise if the NEVER Openweight Championship pulled out the tournament win but it would be an incredible moment for the ultimate underdog.
---
A Block – Kota Ibushi 9/10
Kota Ibushi is possibly in the very best position of anyone in this tournament. Finally under a full-time contract with New Japan, Ibushi appears ready to challenge for the IWGP Heavyweight Championship.
He has lost the IWGP Intercontinental Championship and thus removed himself from that picture. Now, he is able to attempt to avenge his loss from last year's tournament finals. Ibushi has to be a heavy favourite to win the tournament and it would be hard to find one wrestling fan that would not be excited at the prospect of a Kazuchika Okada vs. Kota Ibushi Wrestle Kingdom main event.
---
B Block – Jon Moxley 6/10
Jon Moxley has been in New Japan for a hot minute. His lack of longevity with the promotion will likely keep him from winning the tournament but he will be protected as the current IWGP United States Champion.
The tournament will be a big test for Moxley who has had a handful of matches since his departure from WWE. The G1 Climax is the best wrestling tournament in the world and if he is able to excel in this environment then his stock will skyrocket. He probably won't win the tournament, but he is one to watch.
---
A Block – KENTA 3/10
KENTA made a shock appearance at Dominion where he announced his participation in the G1 Climax. The former WWE star and NOAH veteran is also set for a big test. His work in WWE was less than stellar but he has the opportunity to prove himself once again.
As someone who has not competed for New Japan since 2002, KENTA would be a shock if he were to win the tournament. He is similar to Moxley in the sense that he could be protected and given a push if he produces. A first day match with Kota Ibushi will be a good indicator of if KENTA is ready to perform at an elite level.
---
B Block – Tetsuya Naito 9/10
Tetsuya Naito's story over the last six years has been one of the most incredible character arcs in pro wrestling. After failing to capture the IWGP Heavyweight Championship at Wrestle Kingdom 12, Naito was able to regroup with his rivalry with Chris Jericho.
Now determined to hold the Heavyweight and Intercontinental Championships simultaneously, Naito could finally take his place as the "Shuyaku" (or top star) of New Japan. This could be the year that Naito's storyline reaches its crescendo.
---
A Block – Kazuchika Okada 8/10
It has been 19 years since the IWGP Heavyweight Champion won the G1. It would seem unlikely that the champ would win from a booking standpoint but Kazuchika Okada is not just any champ. If someone is going to win the tournament as champion, it would be Okada.
He is in the middle of his fifth reign as IWGP Heavyweight Champion and he has not won the tournament since 2014. Okada could be in line for a big tournament, but there are also other people that have better odds to pull it off.
---
B Block – Juice Robinson 4/10
Aside from his defeat of Cody at Wrestle Kingdom 13, the last 12 months have been rough for Juice Robinson. He looked like he had taken a huge step forward when he beat Jay White for the IWGP United States Championship. However, he has not lived up to that hype.
Juice had a poor showing in last year's tournament and quickly lost his title to Cody. Since then he has lost the title again to Jon Moxley and his only title defence came against the lowly Chase Owens. A big tournament could boost his stature but if the last year is any indicator that should not be expected.
---
A Block – Will Ospreay 7/10
Will Ospreay may be the best wrestler in the world today. After winning the Best of the Super Juniors and subsequently the IWGP Junior Heavyweight Championship, Ospreay is now turning his attention to the G1 Climax.
It would be a huge shock if Ospreay were to win the tournament on his first try but Ospreay has been on an incredible roll this year. Even if he does not win, you can expect amazing matches and a finish near the top of the A Block.
---
B Block – TAICHI 1/10
Despite his poor matches per New Japan standards, TAICHI has found himself in this year's G1 Climax. He has won the NEVER Openweight Championship twice in the last 12 months, but it would be difficult to believe that he would be in line to win the tournament.
If he manages to have good matches he could change his public perception. That should be the goal for TAICHI as winning is just not on the table.
---
A Block – Zack Sabre Jr. 6/10
Zack Sabre Jr. has been protected by New Japan since he won the New Japan Cup in 2018. He finished tied for first place in the B Block last year and could be in a position to make a big splash this time around.
Sabre is the most high profile member of Suzuki-Gun given that Minoru Suzuki is sitting this tournament out. He could be in line for another big push, especially considering New Japan is returning to the United Kingdom at the end of August for Royal Quest.
---
B Block – Shingo Takagi 4/10
Shingo Takagi was handed his first pinfall loss by Will Ospreay in the Best of the Super Juniors Finals. Since then, he has proven that he can hang with a heavyweight competitor when he defeated Satoshi Kojima at Dominion.
Shingo could continue his dominance from the Best of the Super Juniors, and will likely be protected. However, there are other competitors that should be placed higher up the card than Takagi. He could be a surprise but by definition that would mean you should not expect it.
---
A Block – SANADA 5/10
SANADA is in a similar position to his partner EVIL. He is a big star and has been with the company for years. He is far more talented than his push would suggest but that appears to be changing as of late. SANADA made it to the finals of the New Japan Cup and could bring that success into the G1 Climax.
It is an outside chance as he is also in the stacked A Block. Okada, Tanahashi, Ospreay, Sabre and Ibushi all have greater odds of winning than SANADA so it would be quite an upset for him to make it passed all of them.
---
B Block – Jay White 9/10
From strictly a storyline point of view, Jay White has to be the favourite to win the B Block. His reign as IWGP Heavyweight Champion may have been brief but he showed the ability to carry the title and have great matches.
A Tokyo Dome rematch with Kazuchika Okada would be a perfect way to take their storyline to the next step. White has not had a rematch since losing his heavyweight title but has been positioned as the top contender. If I was a betting man, my money is going on the 'Switchblade'.
---
A Block – Hiroshi Tanahashi 8/10
Hiroshi Tanahashi's 2019 has been a tragic tale. It started on such a high note when he won the IWGP Heavyweight Championship from Kenny Omega at Wrestle Kingdom 13. He quickly lost the title to Jay White and has not been able to get his year back on track.
Tanahashi lost to Zack Sabre Jr. at G1 Supercard and lost again to Jay White at the Best of the Super Juniors Finals. He could get his year going in a big way with another win in the G1 Climax but a fourth Wrestle Kingdom match with Kazuchika Okada seems like overkill.
---
B Block – Toru Yano 1/10
With all due respect to Toru Yano, it is obvious that he will never main event Wrestle Kingdom. He definitely serves a purpose in the G1 Climax every year but winning is not something he does.
Yano will have fun matches with everyone in his block but his purpose is to give the other competitors a break from their exhausting matches. If he has more matches like his encounter with SANADA from last year, I will be satisfied.
Who do you think will win the G1 Climax tournament? Let us know in the comments below, on Twitter or on Discord!