7. Brock Lesnar vs. Roman Reigns for the WWE Universal Championship – WWE SummerSlam 2018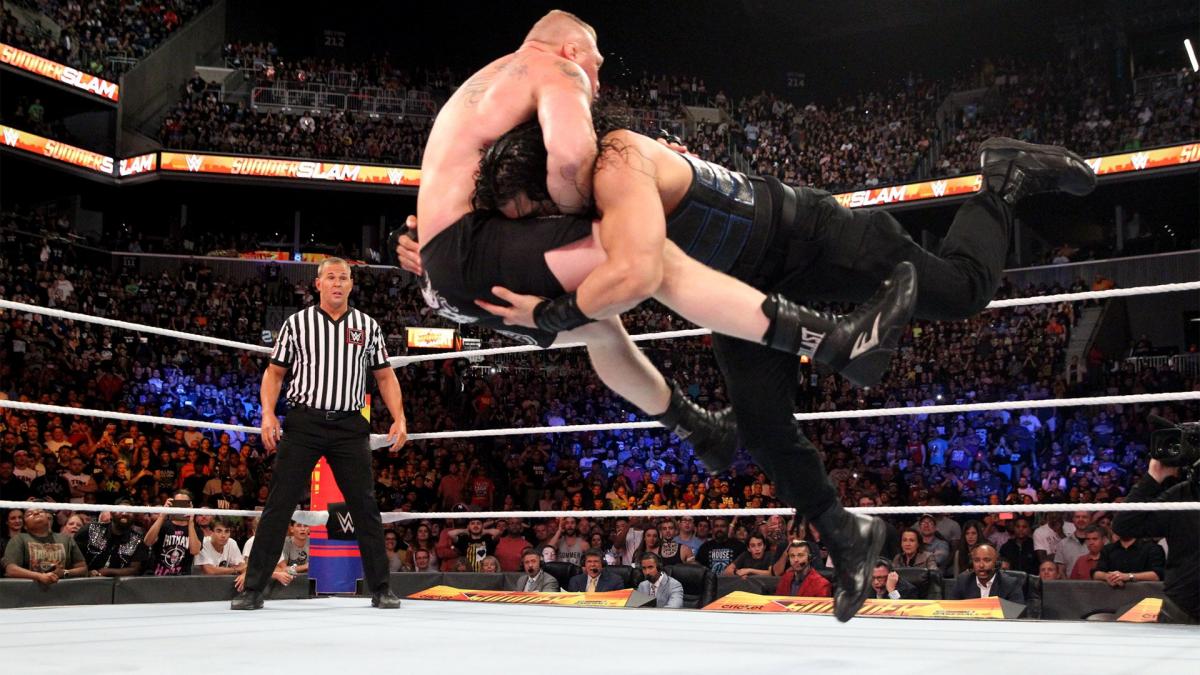 After Roman failed to win the Universal Championship at WrestleMania 34 and Greatest Royal Rumble, WWE built to yet another bout with Brock Lesnar at SummerSlam 2018.
This one was short in comparison to their other contests that year. It was more of the same in regards to finisher spamming though.
F5s and spears were in heavy rotation, but Braun Strowman lurked nearby to cash in his Money In The Bank contract.
When Lesnar got distracted with Strowman, Reigns was able to take advantage and hit one more spear to finally claim the title.
Roman's win felt flat, but the company was smart to use Braun to fight against the expected negative reaction.