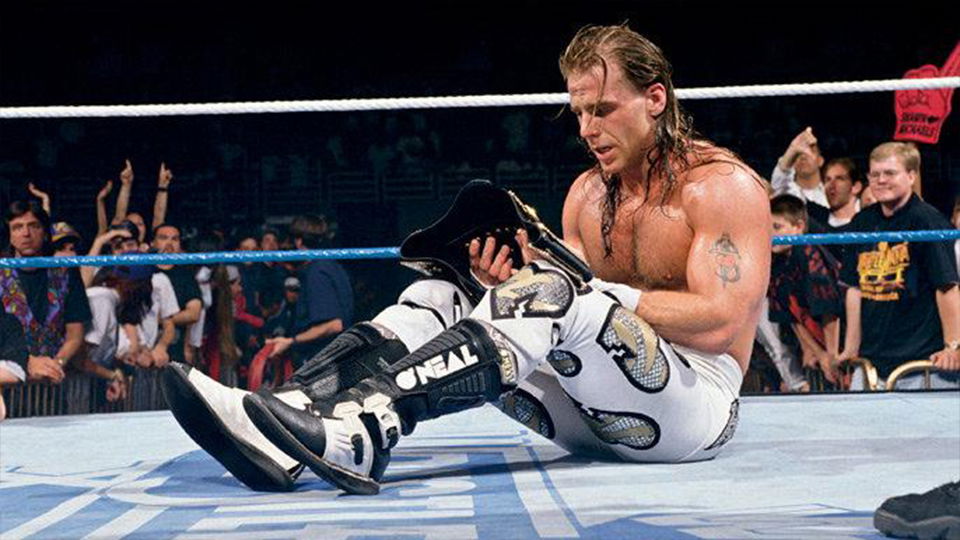 Shawn Michaels is perhaps the best in-ring performer in WWE history. His athleticism, talent, and charisma helped usher in a new style of wrestling in the WWF in the mid-90s when the company was still dominated by monsters and giants.
Throughout his career, Michaels was able to perform at a higher level consistently more than any other wrestler in WWE. His performances would also earn him the monicker of 'Mr. WrestleMania'. During his 22 year WWE career Michaels competed at WrestleMania 16 times. Those matches ranged from opening matches to tag team matches to legendary main events.
Here we have taken it upon ourselves to analyze and rank all 16 of Shawn Michaels WrestleMania matches from worst to best. These are all subjective choices and if you disagree with our choices you can let us know on Twitter.
---
16. Shawn Michaels & Marty Jannetty vs. Sato & Tanaka – WrestleMania VI
We start our list with Michaels' first WrestleMania match. It is admirable that even the bottom entry on this list is not what should be considered a bad match.
The Rockers were a very popular team in the WWF in 1990. They failed to see much success in the WWF due to their size and thus were not put in a prominent position in this match. Losing by countout to Sato & Tanaka in just under eight minutes lands this solid but uninspiring match in the bottom spot on the totem pole.
---
15. Shawn Michaels vs. Tito Santana – WrestleMania VIII
The opening match of WrestleMania VIII was Michaels' first singles match at a WrestleMania. His opponent was Tito Santana and the two wrestled the opening match on the show.
While there was nothing particularly wrong with the match, this was far from the show-stealing performances that Michaels would be known for in the coming years. It was fine but not terribly exciting and the match would be greatly outshined by other matches on this show.
---
14. Shawn Michaels & Marty Jannetty vs. Haku & Barbarian – WrestleMania VII
One year after The Rockers' WrestleMania debut, they were able to pull off an upset victory at WrestleMania VII.
Facing Haku & Barbarian, it came as a shock when the undersized Michaels and Jannetty picked up the win. After some very fun tag team action, Jannetty hit Haku with a missile dropkick before Michaels came off the top with a flying crossbody for the pin. It would be The Rockers' final WrestleMania as a team as Michaels would go on to much bigger things.
---
13. Shawn Michaels vs. Tatanka – WrestleMania IX
This was Michaels' third WrestleMania opener in a row. While opening the show is a sizeable responsibility, Michaels had the potential for much more.
His Intercontinental Championship match with Tatanka was the best match on an extremely poor WrestleMania. The Vegas crowd was treated to 18 minutes of solid action before Michaels got counted out. He retained his title but by the next year, he would finally have the chance to steal the show.