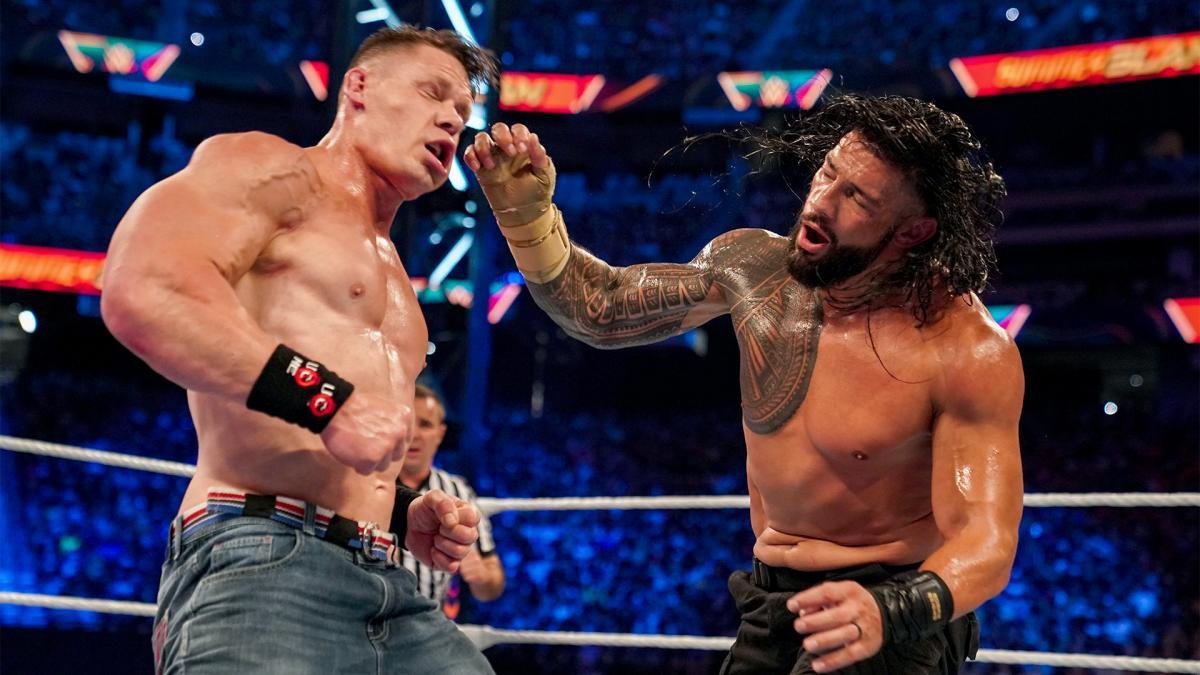 34. The Undertaker vs. "The Undertaker" – SummerSlam 1994
Good grief what a place to start. In 1994, The Undertaker had disappeared and Leslie Nielsen was searching to bring him back.
At SummerSlam, he returned against a doppelganger. While some were happy to see Undertaker back, this match was just pitiful.
The fans didn't know who to cheer for because the two participants looked practically identical. Also, before the Attitude Era, Undertaker matches were dreadfully slow.
This was no exception and this match crawled to its finish. Why this was the main event instead of the five-star Bret Hart vs. Owen Hart WWF Championship cage match we will never understand.
---
33. Diesel vs. King Mabel – SummerSlam 1995
There are reasons why the mid-90s were the worst period in wrestling history. For one thing, Diesel was WWF Champion all year.
Then the company decided to give a main event push to the 500-pound Mabel. Put those together and you have a wretched SummerSlam main event.
When you are relying on Diesel to be the agile one in your match, you have a massive problem.
Add in Mabel injuring Diesel's abdomen by dropping his weight on Diesel's back and you have the low point of a truly terrible 1995.
---
32. The Ultimate Warrior & Hulk Hogan vs. Sgt. Slaughter, General Adnan & Colonel Mustafa – SummerSlam 1991
So much more could be done with the SummerSlam main event in 1991.
In a bizarre twist, The Ultimate Warrior teamed with Hulk Hogan to take on the trio of Sgt. Slaughter, General Adnan, and Colonel Mustafa (AKA Iron Sheik).
This was a group of mostly immobile men. You can't get hardly anything out of Colonel Mustafa at this point and this resulted in a slow and dreadful affair.
When you figure you could have had a rematch between Hogan and Warrior instead of this it makes it that much worse.
---
31. Hulk Hogan & Brutus Beefcake vs. Randy Savage & Zeus – SummerSlam 1989
Why would you want to follow up on one of the biggest and best storylines you've ever done when you can promote an awful movie?
At SummerSlam 1989, Hulk Hogan and Brutus Beefcake took on Randy Savage and Zeus. The problem? Zeus wasn't a wrestler. He was an actor playing a wrestler.
As you would expect, the match was bad. All of this was to promote No Holds Barred which starred Hogan. This was a shame because Hogan could have taken on Randy Savage in a WrestleMania rematch.
---
30. The Ultimate Warrior vs. Rick Rude – SummerSlam 1990
Props have to be given to Rick Rude for carrying this match. Rude was one of the best characters in the company at the time and The Ultimate Warrior needed a challenger for SummerSlam.
Together they had a cage match for the WWF Championship and it wasn't horrible but it wasn't very good either.
Warrior was always very limited in the ring and this match was no exception. The match was slow but fans were happy to see Warrior retain the title.
This is the part of the list where we move away from bad matches into passable ones.