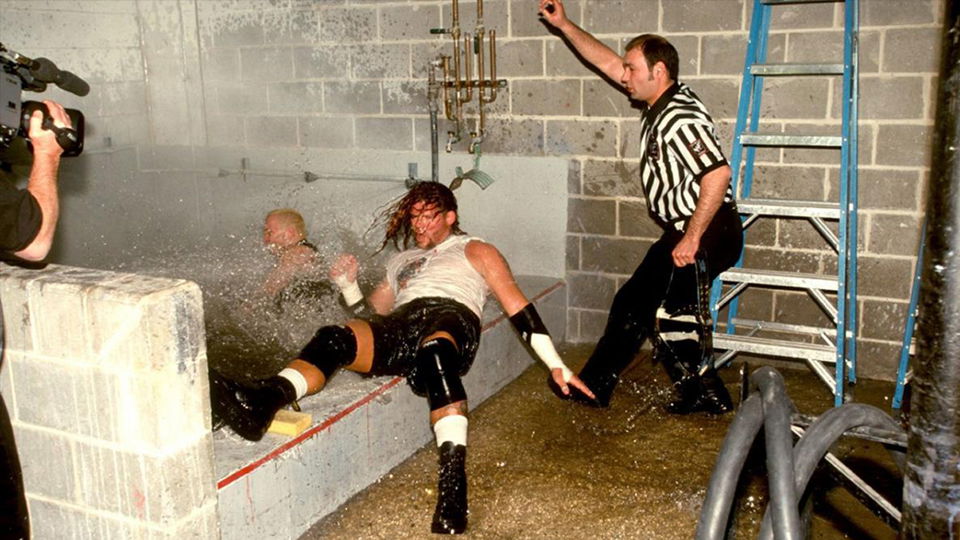 With WWE's women's division on the verge of introducing tag team championships, 205 Live rumored to do the same (though they may have already been scrapped), and NXT UK bringing in a brand's worth of shiny new belts, I thought it best to look back at one of WWE's most unique championships that is, sadly, no longer around.
I am, of course (if you read the title of this list), talking about the WWE Hardcore Championship. A title that, in its three-year, nine-month, and 24-day run saw a total of 240 different reigns between 52 different champions.
To put that into perspective, the WWE Championship is current 55 (and a half) years old. That title has only seen 133 reigns between 50 different champions. Let that sink in.
This is mainly due to Crash Holly introducing the 24/7 rule on February 24, 2000, where the Hardcore Championship could be won anywhere at any time as long as a referee was around to count the pin. To no surprise, this changed the once-coveted title forever.
That said, no title has ever encapsulated the Attitude Era more perfectly than the WWE Hardcore Championship. It was rough, violent, and often comical. What more could you want in a time where you had Mankind, Rob Van Dam and The Hurricane in the same company?
As is was so easily won and lost, the only fair measuring stick to rank its champions by, in my mind at least, is to see who could hold onto the damn thing for the longest amount of time. So that is what I'm going to do today.
Without further ado, here is every WWE Hardcore Champion ranked.