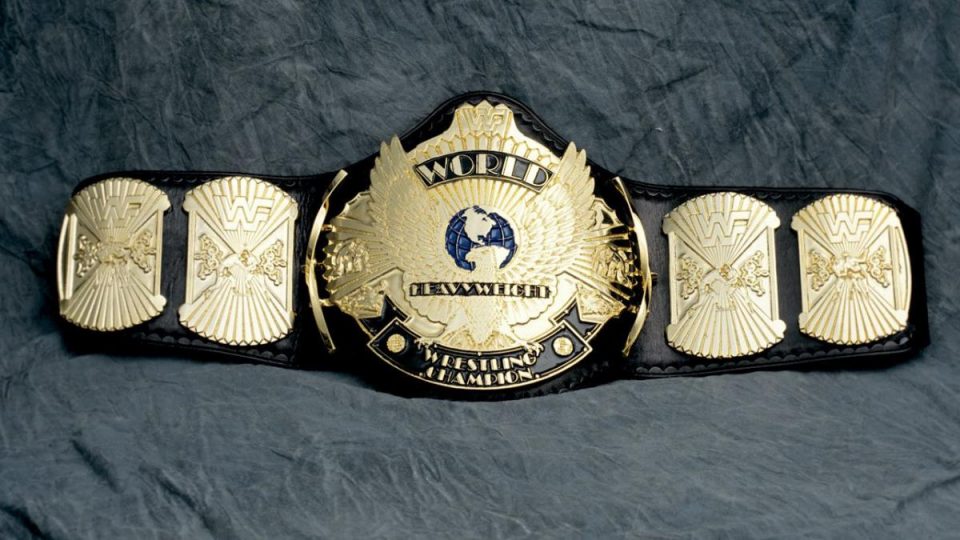 The WWE Championship celebrated 55 years of existence this year, having launched back in 1963.
Remarkably, it was only last year when the title reached the milestone of 50 different wrestlers carrying it (if you discount reigns that WWE ignores such as Antonio Inoki) when Jinder Mahal beat Randy Orton at Backlash.
Over the years there have been countless redesigns of the title, some subtle and others a complete overhaul. We look through all of them, year by year, and rank each of them out of 10.
Let us know your favorite and whether you agree or disagree with our ratings in the comments below, on Twitter, or on Discord.
---
1963
Holders: Buddy Rogers, Bruno Sammartino
Info: The original WWWF Championship, as defended by Buddy Rogers and won by Bruno Sammartino. The middle plate represents the states of America, making for one of the more uniquely shaped (and sharp!) title designs on this list. Bruno held the title for a short time before changing to a more traditional belt design. It has to be said, quirky though it may be, this is a bit of a mess. It looks like a glorified belt buckle.
Our Rating: 3/10