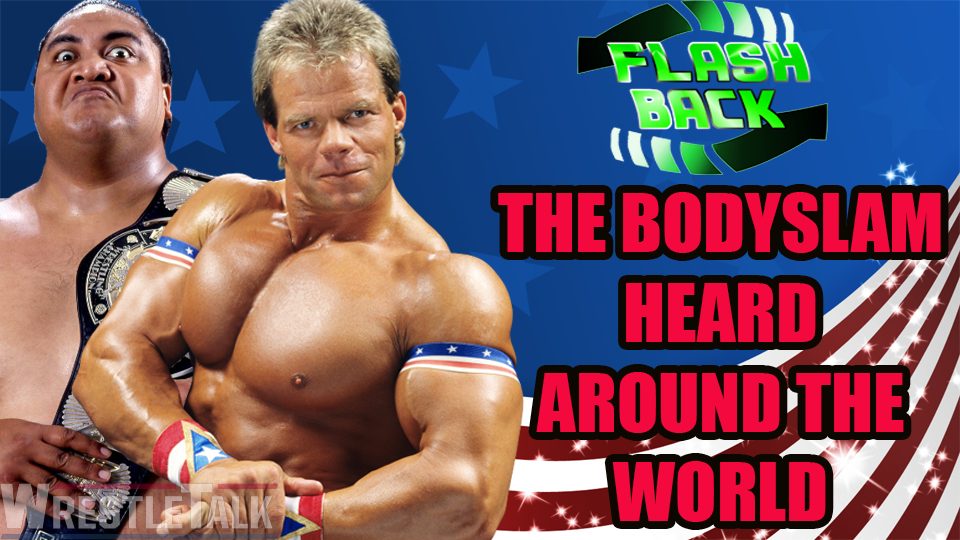 It's July 4, Independence Day, the period when America claimed autonomy. The banners are hung, the bunting is out, the cakes are ready for consumption, and how are WrestleTalk celebrating this monumental day? The only way we know how. We're going back in time 25 years to recount one of the most famous incidents in history.
Timestamp: July 4, 1993. Previously, former WCW World Heavyweight Champion Lex Luger had jumped ship from the opposition and straight into a sparkly silver cape with tights to match. In the character-laden world that was World Wrestling Federation, his size, power, and somewhat unique look weren't seen as enough to connect with an audience fed on fanciful storylines and the edict was passed that he needed a gimmick.
On January 24, 1993 'The Narcissist' made his debut at that year's Royal Rumble, standing in front of a plethora of mirrors and speaking to the great Bobby Heenan. He would quickly transition into a rivalry with the talented Mr. Perfect whom he defeated in a terrible outing at WrestleMania IX. Luger's luck would change with the departure of Hulk Hogan when his build made him stand out as the premier candidate for the next patriotic babyface.