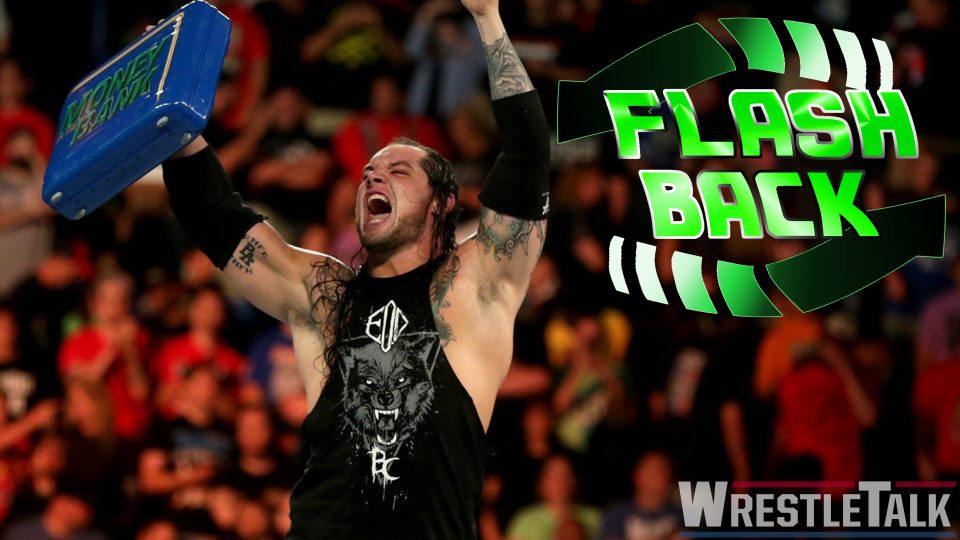 Remember when Baron Corbin looked destined to become WWE Champion last year?
It's a bit awkward looking back on it now, isn't it?
Anyway, welcome to the second edition of 'Flashback', the series where we take a stroll down Memory Lane and see how far each of WWE's pay-per-views have come since last year's iteration of the same event.
This time, we will of course take a look at WWE Money in the Bank 2017, with the 2018 edition coming our way tomorrow.
We'll look at every match that took place last year, and compare it with matches of the same nature that will take place this time around.
Opening Notes
Here are a few small things to bear in mind when comparing last year's event with tomorrow's.
Money in the Bank 2017 took place on June 18 last year, with this year's taking place on June 17, so there's not really much to write home about there.
One significant difference though is that last year's version was a SmackDown Live exclusive show, meaning there were no Raw matches, which might come into play, despite there being a Superstar Shake-up since.
Last year's men's Money in the Bank Ladder match included six competitors, while the women's match had five. This time around, both matches will feature eight participants. This is largely due to the aforementioned brand exclusivity of last year's iteration.