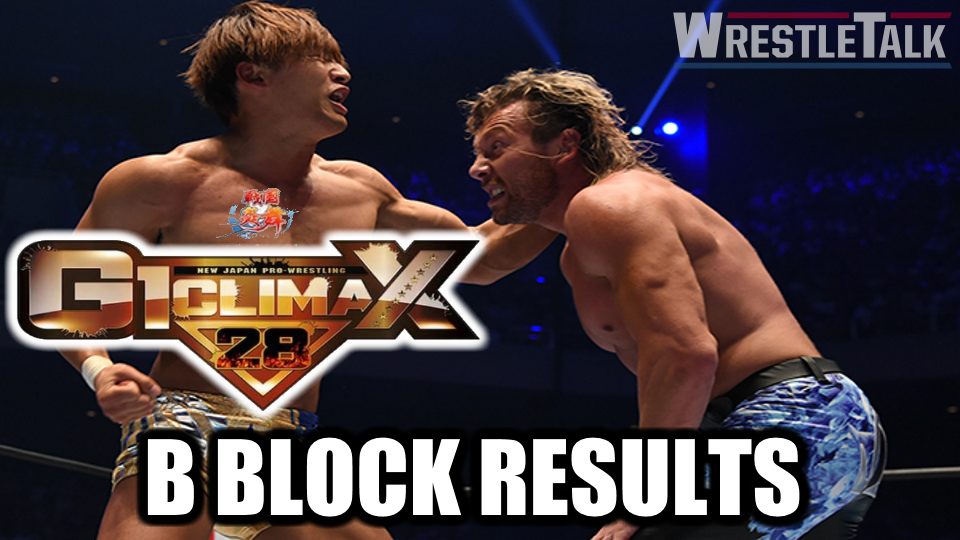 Oh boy, it's Ibushi-Omega time. From the Budokan, it's the G1 Climax B Block final results!
LLLLLLLLLLETS' GET READY TO SPOIIIIIIIIIIIIIIL!
Toru Yano vs. Tama Tonga
https://twitter.com/MrLARIATO/status/1028231438775345152
Toru Yano defeated Tama Tonga via DQ because the Tongans are either dumb, lazy, or insane.
Okay, I get that people are nostalgic for the days when Bullet Club weren't just goofy white guys doing Marty Scurll's whoop whoop dance. They like it when heel groups are, y'know, badass. But here's the thing: Prince Devitt actually went after titles. AJ Styles went after titles. He won the IWGP Heavyweight Championship twice. What does Tama Tonga want? What does Bad Luck Fale want? They just wanna run around, shout the f-word, and make matches meaningless. Congratulations, Tongans, you're the wrestler equivalents of Vince Russo. Truly, that's what the Bullet Club's been missing ever since Kenny Omega took over. I swear to God, bro, the Tongans are gonna equal some serious ratings, bro. They're really pissing off the marks, bro, and that's God's honest truth about this, bro.
Anyway, security escorted the Tongans out, and now they're ostensibly banned for three months. We'll see how that plays out. Both Toru Yano and Tama Tonga finish the tournament with six points each.
Juice Robinson vs. Hirooki Goto
https://twitter.com/MrLARIATO/status/1028234783812403202
United States Champion Juice Robinson pinned NEVER Openweight Champion Hirooki Goto in a pretty good, but not great match. The story going in is that Juice has had a rough tournament, and as US Champion, just wants to walk out with his head held high and the belt looking good. Goto has had more or less the same success rate at Juice, although fans haven't noticed as much since he's been having amazing matches with Kenny Omega and Tomohiro Ishii. Juice is good, but he's not at a five-star level yet, so his losses seem more significant.
Still, his natural charisma and underdog babyface persona has made him super over, especially with a younger audience. So while he took a lot of Ls this tournament, he should have positive momentum going forward. Goto is Goto, so he's safe in his steady upper midcard role.
Both men finish the tournament with six points.