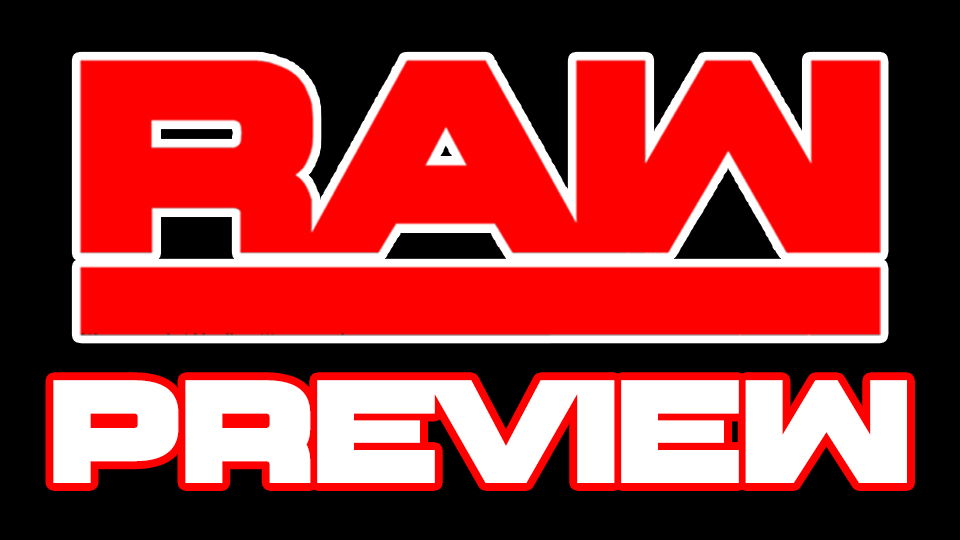 It's only six days, three hours and 20 minutes until WrestleMania – unless you're reading this not exactly as I'm writing in which case I just lied, and you can work it out for yourself.
Amazingly, with so little time to go, there's still plenty to decide for the Raw half of the biggest show of the year.
Braun Strowman needs to decide on his tag partner, The Undertaker needs to accept John Cena's challenge, and Dana Brooke needs to find out who she's facing in the main event.
So much to decide!
Let's start with the biggest things yet to be decided.
We're still waiting for that gong and for everything to go black. John Cena has called out The Dead Bad Under Ass Taker Man for the past few weeks without luck, but time's running short and it would be awfully rude of him not to respond to John's calls.
Cena has already beaten Kane, 'Taker's biological brother, and so you would have thought Michelle McCool's husband would have something to say about it.
I don't know if I'm looking forward to the match given 'Taker's performance at last year's 'Mania, but that won't stop a little bit of wee coming out when that gong hits.
Next, we are still waiting to hear who Braun Strowman's tag team partner is.
I still don't think it will be revealed until Sunday, to give whoever it is a louder pop, so you would think Braun will squash someone tonight, probably with some kind of over-sized stringed instrument.
The latest rumors that it could be Rey Mysterio…or Elias…or the Big Show…or me. Personally, I'm hoping for the latter.
Whoever it is, given the build this has had, it better be someone good. Or I'll be writing a strongly worded postcard to Vince Russo.
Roman has been killed two weeks in a row by Brock Lesnar, and you know what they say: "If Roman Reigns gets killed twice in the space of two weeks, it might happen again but then I guess it might not because they can't make him look too weak if he's going to win the championship at WrestleMania."
Ah. One of my favorite proverbs.
My guess is they will make Brock look unstoppable again, because they want Roman to look like he's overcoming everything that has been thrown at him. He won't be a babyface, but he might win a few people over. Maybe.
In terms of the two top titles on Raw, I'm finding the women's title picture far more interesting at the moment, because there's actually some doubt over who is going to come away as champion.
Alexa Bliss is one of the biggest heat magnets in the company – so much so that she's been able to turn the seemingly eternal heel Nia Jax into a mega babyface.
I don't actually mind who wins, because I think they're both great. Tonight might be the night that Nia finally gets those hands (Sorry Braun) on Alexa, but I think it's more likely that Alexa will wriggle out of another tight corner as she is so prone to doing.
And sticking with women's title pictures; tonight may well be the last match Asuka has on Raw. If she does as is expected of her and she defeats Charlotte on Sunday, she will automatically move to SmackDown.
Raw will miss her a lot, but I think SmackDown's division is in dire need of more stars. And anyway, Raw now has Rousey, the greatest female wrestler of all time apparently, so who needs Asuka.
On the subject on Ronda, we have seen her do a grand total of four wrestling moves since she debuted on WWE TV in January. That's not a lot, although having said that, it's still more moves than the Great Khali knew.
She took out Absolution last week, and WWE are probably going to be wanting to give her one final bad-ass segment before 'Mania, so be prepared for some more awkwardly set up throws and clumsy promos.
I can't wait!
Finishing our women's division streak, last week we saw Bayley and Sasha finally start beating each other up. WWE did brilliantly to make it look like two children fighting in a high school corridor, instead of actually making them look like credible fighters. Silly.
If reports are to believed, this will not be a match on the main card at Wrestlemania, or in fact at any point in the pre-show either. As always however, the card is subject to change, and if past booking is anything to go by, they'll get a five minute friendship on a pole match on the pre-show.
Not that the Bayley and Sasha feud isn't really interesting (it isn't), but I think we should move onto something a bit more exciting to finish.
The Intercontinental Championship scene is hotting up, and at this stage, I have absolutely no idea who's going to win the triple threat at Wrestlemania.
Finn and Seth are set to face each other tonight, which given past outings, should be one hell of a match.
Finn won their last bout with an inside cradle, so given WWE's love of 50/50 booking, Seth will come out on top in this match. Far more likely however is some sort of DQ involving new dad The Miz and the Miztourage.
Wait, what if the Miz's baby is Braun's tag partner? Braun and New Born?
Anyway, now that you've all groaned, it's time to sit back and see what the go home show will provide.
Probably a gong, maybe an Elias song, but definitely some great action…dong.
(Notice I didn't talk about Matt Hardy. That's because I've lost interest. Just like WWE apparently.)