The Rascalz defeat Chris Bay and Mike Sydal
Zack Wentz and Dezmond Xavier with Trey Miguel defeat the enhancement talent.  Xavier's a guy who's been on Impact for a while now.  He's had some success, but never a real push.  Wentz and Miguel have appeared a couple of times.  Wentz and Xavier are a team on the indy scene that have had some success.  They are currently the PWG tag team champions.
They are a fun team.  The finisher they hit is definitely innovative. The tag team division in Impact is deeper than you might think.  You've got the OGz, oVe, Lucha Bros, LAX, Sydal/Page, Swann/Mack, and Bahh/KM.  On a two hour show, that's a lot of teams to get through.  Of that list, I think I'd like to see the Rascalz and oVe face off.  I've got a feeling that could be a real entertaining set of 6 man tags.
The other thought would be to really push these guys in the X-Division.  There's going to be an Ultimate X match at Homecoming and these 3 men would be a lot of fun to watch.  Of course, Rascalz vs. LAX down the road wouldn't be awful to watch either.
Eli Drake beats Tommy Dreamer in the Main Event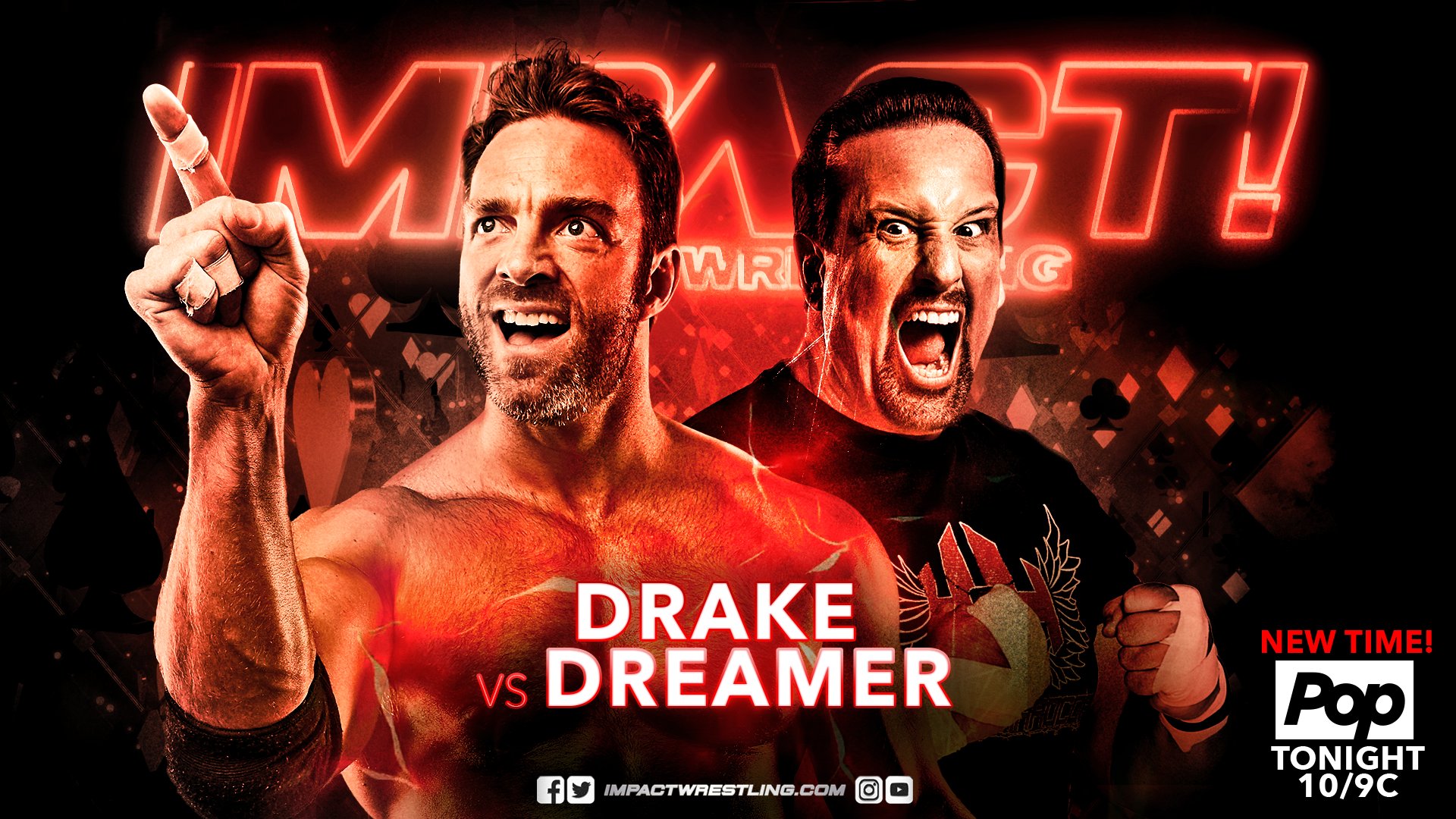 Well, on his second attempt anyway.  At first, the match ended with Drake getting himself counted out.  The match was restarted as a no DQ match.  Umm, shouldn't Eli have gotten himself disqualified in the first match for this stipulation to be added?  Anywho, Drake takes out Dreamer by using an oar to hit a chair that was wrapped around Dreamer's head.
I love Eli Drake.  I really do.  His work in Championship Wrestling from Hollywood was fantastic.  When he was paired with Percy Pringle (Paul Bearer), I thought he could be the guy to carry wrestling into the future.  Unfortunately, even a guy as talented as him is having trouble carrying this storyline.
Tommy Dreamer in a main event in 2018 on a nationally televised, major wrestling promotion SHOULD NOT BE HAPPENING!  Dreamer is fine as a nostalgia act, but this is bad. Eli's meant to be the heel.  Dreamer is the face.  Let's see, what could we insult about Drake?  Skinny jean wearing, millennial?  Aren't most of the fans who watch in a similar demographic?  Only Ronda Rousey can make calling someone a millennial less interesting.
Drake deserves better.  Why not have Eddie Edwards in this role?  His feud with Moose has run its course.  Drake could have attacked him for going hardcore.  Heck, why not Sami Callihan?  Drake could have focused on Callihan and his use of spikes and such.  Impact had a lot of better options on the roster to turn to than to turn back to Dreamer.  However, if you've read the spoilers or listened to Luke Owen on the WrestleTalk Podcasts, you know that ultimately we're getting to a payoff that will be a homecoming at Homecoming.  I'm not sure that payoff will be enough to warrant this storyline for Drake.
Nate's Take:
We're going with a new rating system this week:  Impeccable, Impactful, Medi-Im, Impassible, Imploded.  I'm going to give this show an Impactful.  You have to watch Impact Wrestling with a fresh attitude. When you look at this show, you get the push of two newer and fresh acts in Jordynne Grace and The Rascalz.  Both groups are being pushed in a slow burn method.
You also get a fun opening match with Swann/Mack vs. the Lucha Bros.  This set up a storyline heading to the January pay-per-view.  We had a effective match to lead to Taya vs. Tessa with Gail Kim in the mix.  I'm not a fan of the Tommy Dreamer match, but the match itself wasn't terrible.
This week's Impact limited the backstage and video packages that can sometimes be bad to awful.  We did have the one Moose/Edwards video, but the rest were fine.  All in all, this show has me more intrigued and excited to watch Homecoming. Over the next few weeks, I want to see where the story lines head and want to tune in to see what happens next.  And, that's the point isn't it?  Impact has been doing a pretty good job of that of late.  I have to give them credit where credit is due.