If you haven't been watching Impact Wrestling of late, it's time to start.  It's time to forgive them of their past sins and look to the future.  Don Callis, Scott D'Amore, and Sonjay Dutt have Impact heading in the right direction.
Here are the results from Thursday night's show and our thoughts on each segment.
oVe defeat Laredo Kid, Aerostar, and El Hijo del Vikingo
This match was a warm-up six man tag match for oVe,  which lasted little over 10 minutes.  Those 10 minutes were packed with some hard-hitting action and some fun lucha-libre style spots.
Over the last few weeks, Impact had been taped in Toronto, Canada.  This week they are coming from Mexico.  The nice thing about Impact travelling is they are showcasing local talent while putting over their established stars.
You knew going in oVe was going to win, but it wasn't treated like a squash match. Each local wrestler got their spots in and looked like they belong. There was a nice delay moonsault, shooting star press and a dive from a wrestler's shoulders from the top rope to the outside.  However, oVe ended winning with the All Seeing Eye.
One thing that really stood out to me about this match was the commentary. Callis and Matthews were really selling how oVe could do impressive things in the ring, but what really made them dangerous was their street smarts and toughness. Imagine that – commentators telling a story and putting over talent. It's refreshing. We understand what could give them an advantage in the upcoming Bound for Glory match with the Lucha Brothers and Brian Cage.
Backstage Segments
Matt Sydal has been trying to recruit Rich Swann and help find his 3rd eye. Rich and Matt were set to have a match this week but Sydal had a vision. They should become a unit and face the Lucha Brothers later tonight.
Swann is finally getting a chance to show some personality and he's got plenty to spare. Sydal is becoming a great talker. Plus, these two versus the Luchas should be fantastic. I'm looking forward to that one.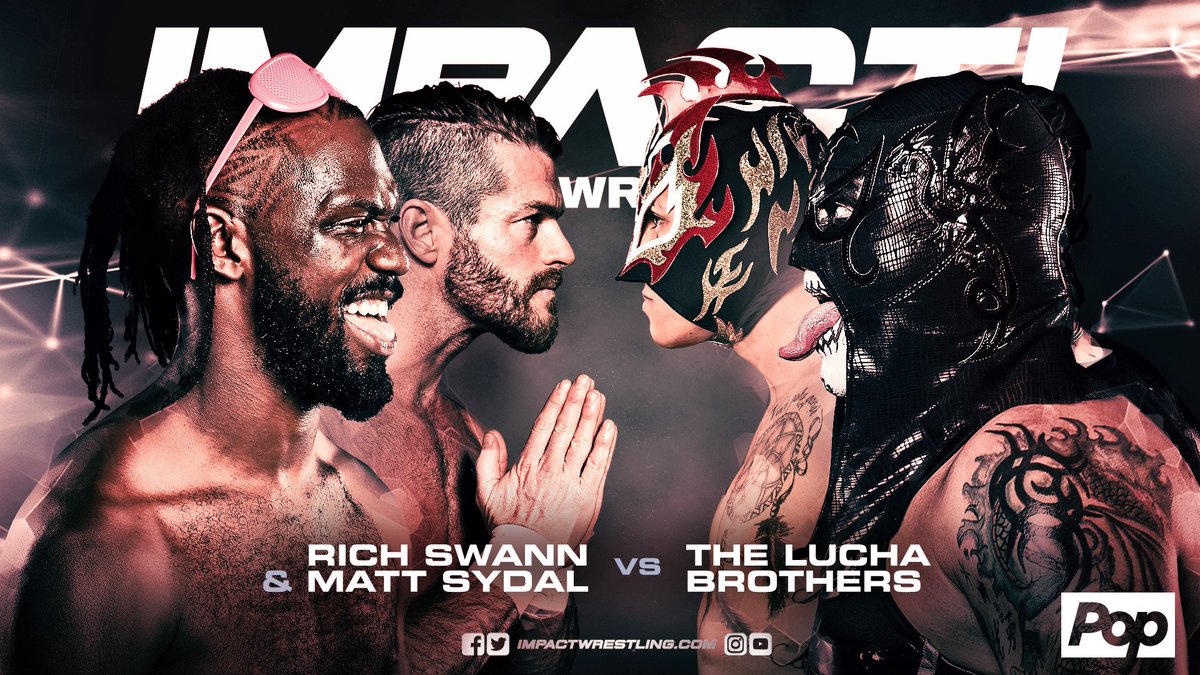 After the commercial, we were back in the ladies locker room. Sexy Star was getting ready in the mirror and in walked Tessa Blanchard, the Impact Knockouts Champion. She didn't like the fact that someone was in her locker space and throws the luggage out. Then Faby Apache told Tessa she was going to teach her respect while they were in Mexico.
Tessa is going to be a huge star. She's young and has a lot of room to improve, but she is already impressive. When she puts it all together, I'm not sure there's anyone with more potential in women's wrestling right now.