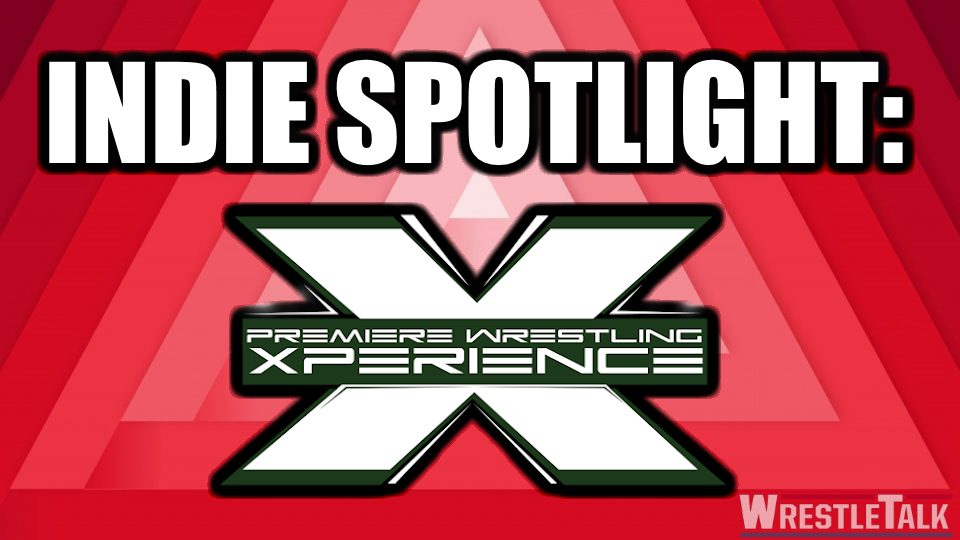 If you watch professional wrestling on a national stage, then this past week you saw wrestlers like Tessa Blanchard, 'Hangman' Adam Page, Caleb Konley, John Skyler, Tracer X, and Cedric Alexander appear on television. All of these wrestlers spent their early days in PWX. The Premier Wrestling Xperience is an independent promotion based out of the Carolinas. PWX is owned and operated by Brian Kanabroski. I was able to interview Brian and talk about what it's like to run an independent promotion in today's wrestling market.
Brian grew up in New York and was a WWE fan. His uncle was an usher at Madison Square Garden. As he grew up, he drifted away from professional wrestling until a neighbor asked him if he ever watched wrestling. The neighbor popped on a wrestling show and the rest sort of just fell into place. He attended an ROH show and a local PWX show. Brian started a wrestling podcast. Guests on the show were wrestlers from all eras. Guests were guys like Jay Lethal, ACH, Bruno Sammartino, and Jake "The Snake" Roberts. From there, Brian was able to sponsor PWX from the business he works for outside of wrestling. Through that connection, Brian began helping run the finances for PWX and ultimately became minority partner. A few months later, he ended up buying up the entire company. Now Brian owns and promotes the company.  PWX is a promotion on the rise and has seen a large amount of success on the independent scene.
What can you expect to see on a PWX show?
"PWX has something for everyone. Sometimes you'll think it's a TV14 show and other times you'll think is a PG show. There's a character or a wrestler that you'll become attached too."
Brian went on to describe the work rate of the shows similar to something you could see on Ring of Honor or New Japan. However, because they are able to provide content on the HighSpots Wrestling Network, they do have storylines. The company focuses on wrestling, but you can see "consistent storylines that could last 12 months, 2 years, or even 4 years." If you were to watch PWX now, you would see storylines that are still building from 2013.
What makes PWX the Premier Wrestling Xperience?
"It's called Premier Wrestling Xperience for a reason. Premier…Leading…First in Class. It will be a place where you can see a wrestler for the first time.  Wrestling is always going to be top notch.  The "Xperience" is the biggest part of the name. It's definitely about the fan experience when you come to one of our live events."
The goal of the promotion is to truly provide a first class experience when you come to the show. Whether it's the wrestlers talking to the fans during intermission or the fans welcoming newcomers in, the company tries to make sure it makes you feel welcome. It's obvious PWX is about the fan experience and putting on great action in the ring.
"The strongest part of PWX is from the fans to the wrestlers to the owners, we consider ourselves to be one big family. We always welcome anyone new. A perfect example of this would be if you are a new fan attending a show for the first time, the guy sitting next to you is going to introduce himself and fill you in on what's going on."
As a promoter of PWX, what moments have you been most proud of?
"War Games was a proud moment. It was a tough month. We did an actual 2 cage War Games. Bringing that match back to the Carolinas with the actual War Game rules was a proud moment. Being the first to do that match in a long, long time."
PWX put on a War Games back in 2016. The match featured a heated rivalry between The Xperience and The Revolt.  At that time, the Xperience consisted of John Skyler, Adam Page, Corey Hollis and Gunner. CW Anderson and Steve Corino were also on the side of the Xperience. For the Revolt, you had Caleb Konley, Zane Riley, Jake Manning, and the Bravado Brothers. If you were a fan of the NWA in the 80's, this match definitely brought you right back to that beloved time for many wrestling fans.  You can watch the match on HighSpots here for just $2.99 or as part of your subscription.
The Proudest Moment…
"The proudest moment I've had was getting to see Cedric Alexander win the [WWE] Cruiserweight championship in New Orleans."
If you watch Cedric Alexander's sit down interview on HighSpots, you'll see that he was about to leave wrestling. Brian was able to continue what was called the dream match series. PWX would bring in a well known star to one of their shows and Cedric Alexander would face off against them in the main event. Alexander was able to learn from the veterans, but also put on great matches. Two notable opponents were AJ Styles and Kassius Ohno (Chris Hero). Cedric was able to translate those experiences into success in the WWE.
Brian went on to talk about how proud he feels when guys have moments like Cedric Alexander on a bigger stage
"When guys get a chance to do bigger and better things than even us, It makes me feel like a dad, uncle, or older brother. There a lot of these guys that I am very proud of. They are getting a chance to be seen, get noticed, and advance their careers, while our brand gets a little recognition along the way."
Given the success PWX has had with alumni moving on to the national stage, how you do identify and develop talent?
"It starts early. Now that we've been able to create our secondary brand, PWX Pure, which is our developmental similar, similar to NXT. Guys are coming in 1 to 2 years in."
Brian was quick to mention the seminars that PWX puts on. He specifically mentioned Patrick Price who helps their roster with character development. The organization is really built around helping each other out and giving back. He also brings in veterans who have made it to help his top stars develop and grow.
"It's a cycle. Veterans like Corey Hollis and Cedric take guys under the wing and groom their replacements. The top of the roster help the mid-carders. The mid-carders help the under-carders. The under-carders help the guys in dark matches. It's about helping them grow. As they grow, our brand grows. We're always going to replenish our talent."
One thing to note about PWX is they now have their own building. Having their own building has really helped with talent development. They run seminars and weekly classes to help train and develop wrestlers. PWX also has trainers who have developed some of the up and coming talent currently in the business.   George South who trained Cedric Alexander and Tessa Blanchard is part of the developmental team. Caleb Konley, Ethan Case, James Drake, and Jake Manning are regular trainers. Also, Caprice Coleman and Lodi are also part of the training rotation.
Brian also mentioned how it is important to build relationships with other promotions in the development of talent. He said having open lines of communications with the major national brands is a key to helping guys grow their careers. He can get advice on who to book or who will be in available as part of their tours. He also mentioned building relationships with other brands can also be a great thing. If a major star is getting booked for another promotion, then he can try to find open dates that work with a wrestler's schedule to book on his show. It makes his talent better and gets his brand some recognition.
What's the ultimate goal for PWX?
For Brian, he wants PWX to be self sufficient and stand on its own. He would be interested in trying to get on an on-demand TV streaming service like Amazon or Netflix. Other guys on his team are also interested in trying to get the brand to be a touring show. That's definitely something on his radar, but he wants to be careful and strategic about growth. The PWX team is trying to put all the right pieces together.
"We have a product that needs to be seen. We have high production values that needs to be seen on a national and international level. Kevin Kelly is part of the team for broadcasting. He is only broadcasting for us in the US. Brutal Bob Evans is helping out on commentary. The veterans who are ready to be seen on a national level are helping put the shows together."
The PWX team is working hard to make sure that their shows are entertaining for the fans. From the interview, it sounds as though the entire PWX brand is trying put the fans first. It also sounds like because of the family atmosphere where the wrestlers are taken care of and their career growth is important, they are a brand that wrestlers are looking to work for. They are also developing a pipe-line of talent who are getting signed to bigger contracts. Brian mentioned James Drake and Anthony Henry who recently signed with Evolve.  Because of the way their contracts work, they can still wrestle for PWX when available.
Who's the next set of guys who are going to be making a splash on the national scene?
"There's two. I'm talking not currently signed but right on that cusp. Darius Lockhart. Awesome talent and very humble. He's one of the younger guys on the roster. Slim J.  It took forever for Slim J to get to PWX, but he's on fire right now. They are both investing in themselves. This is what they want to do. This is their goal. That's just two. There's is so much talent on the roster. Everyone of the matches is great. From the women's roster, Savannah Evans is very good. She's trained by George South.
Brian specifically mentioned checking out the PWX: Pure Three match between Darius Lockhart and Slim J
How do you watch PWX if you don't live in the Charlotte, North Carolina area?
You can subscribe to highspots.com for 9.99 a month. Also, you can subscribe to just PWX shows by visiting their on-demand section by going to pwxpro.com.  This subscription is just $4.99 a month.  Also, to get a introduction to PWX, you can watch their YouTube channel which does feature all of their PWX Pure full shows.  PWX Pure will feature all of their young talent.
What's coming up for PWX?
This Sunday in Concord, PWX is presenting The Land of Opportunity. This features a multi-man ladder match with the winner getting a shot at any title at any time. Also, Ethan Case the PWX World Heavyweight Champion, is facing off against Scorpio Sky from Ring of Honor.
Related Content
What's your favorite local independent promotion?  Got one you'd like us to check out.  Let us know on Twitter and Discord today.